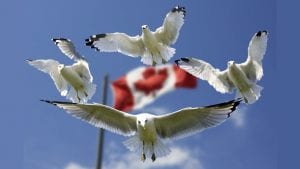 Levio, the global advisory services firm has selected the Unit4 People Experience Suite to help manage its operations. The firm is no stranger to digital transformation. It will implement ERP, Financial Planning and Analytics (FP&A) and Talent Management in a single cloud platform. This integrated solution will provide it with visibility and control over its finances and people.
Headquartered in Canada, and with operations in US and Morocco, Levio specialises in remedial, high risk, and complex enterprise IT and digital transformation projects. In 2019, Levio was acknowledged as the second fastest-growing company in Canada. That was according to the Canadian Business Growth 500 Ranking and it shows no sign of slowing. It recently acquired LogiMethods to bring its total number of consultants to more than 800. With the dust settling on that acquisition, the need grows for a single solution across the organisation.
Denis Delmaire, CIO at Levio said: "Levio is an organization geared for growth and we have ambitious growth plans. Our success is dependent on the success of our people which is why we have taken a bold approach for our next-generation system's architecture. Digital transformation is what we do for a living. It quickly became clear that having a technology partner who truly understands what our business is about, and how to automate our Professional Services processes, will help our people focus on delivering high-quality projects to our customers."
Selecting Unit4
Levio is an Infor partner and no stranger to ERP. However, professional services is not a market that Infor focuses on. The Unit4 ERP solution is used by several global advisory firms including FTI Consulting, BDO, Grant Thornton and Bravida. After, one assumes, a detailed selection process Levio signed a five-year contract with Unit4. It will leverage the solution to deliver improvements to its finances, projects, procurement, reporting, forecasting and payroll functions. Levio is looking for benefits that include:
Drive profitability by helping control projects in real-time through financial visibility and analytics.
Optimize resource management, ensure people are in the right place at the right time to deliver better results. This is for both internal and external resources.
Ensure billing precision of projects by tracking billable hours and tracing all people-related costs. In doing so it helps achieve accurate planning, budgeting and forecasting.
Provide insight so PSO's win more business by knowing where to compete, creating accurate, profitable and consistent bids. Levio can then use successful projects as a model to drive further success and win more, similar business.
At the heart of any professional services firm is its consultants. The Unit4 suite will enable it to take a more human-centric approach to its business. The Talent management suite will help Levio across the entire lifecycle of every employee. That includes recruitment, employee experience, managing performance with surveys, goal setting and employee feedback, compensation and education.
Alongside the management of talent, the FP&A solution will provide the extra layer of financial management with a market-leading forecasting, planning and corporate performance management solution.
Enterprise Times: What does this mean?
This is a good win for the Unit4 team in North America. Levio is a growing and significant firm. It has ambitions to become one of the leading firms in North America over the next few years.
Andy Brockhoff, President North America at Unit4, said: "To be selected by an organization that advises clients on the best transformational technologies in the world is an honor. Our solutions are built specifically for organizations like Levio, to give people the means to focus on what matters so the customers they serve will benefit. By investing in our microservices-based SaaS suite, Levio can utilize our digital assistant, low-code tools and machine learning services for future innovation that delivers a great experience for its people."
Brockhoff will hope that once deployed, Levio becomes an advocate for Unit4 in the region. What was missing from the announcement was when Levio expects to have installed the software across its operations.