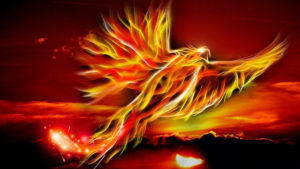 Workforce Management Software Group has rebranded itself as CommunityWFM. The cloud-based workforce management vendor provides a solution for contact centres. It creates visibility, collaboration and provides optimization for agents, supervisors and business leaders.
Daryl Gonos, CEO, CommunityWFM justifies the change in name commenting: "Whether it's a conference, sales pitch or event, we've always been known as the Community guys. Changing our name to CommunityWFM places emphasis on our product, offering powerful features for enterprise workforce management around the world. Our name may have changed but our industry experience and focus on providing WFM teams with enterprise-class features has not." 
In reality, one questions whether the decision was also based on the difficulty of standing out with a name that says more about the general industry rather than any specific brand. Delivering hits using Google Adwords using CommunityWFM is far easier than "Workforce Management". Especially in the current world where virtual events and online content is needed to gain leads, rather than physical events at which it can talk to people directly and demonstrate its solutions Enterprise and Essentials.
Who is CommunityWFM?

Founded in 2005 CommunityWFM is headquartered in Richardson, Texas and has  21 employees (according to LinkedIn). The vendor provides two solutions:
Enterprise: Targets large contact centre organisations
Essentials: Targets small to medium-sized contact centre businesses
Its customers are mostly based in the US. The company does claim to have some overseas customers but has not yet opened an office in a foreign country.
CommunityWFM was co-founded by industry-recognised workforce management experts, including Gonos who built the software based on their industry knowledge. Its solutions help to automate the routine functions of call centre management including forecasting, scheduling, communication and reporting. The solution is available through a web-based portal or mobile application that agents can interact with. Its aim? To create an efficient and effective community for  each of its customers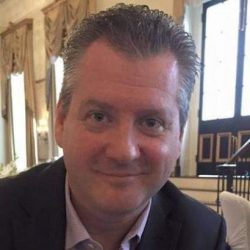 Todd Cotharin, COO, CommunityWFM commented "Having been a workforce management analyst earlier in my career, I wanted to use my experience to automate specific tasks that make the intraday management process quicker and more efficient.
"Leveraging solutions built by experts in the industry will improve contact center efforts and save costs across the board. Bringing CommunityWFM to the forefront of our brand will help us continue providing the best workforce management solution to our customers, but also push our messaging to potential new prospects." 
Enterprise Times: What does this mean
Rebranding a company is always a risky prospect. In this case, it seems both sensible and warranted. The new name, though inelegant smashes together what Gonos is aiming to deliver and the product functionality. It makes the job of marketing the company online far easier. One wonders whether the decision to do this has always been in the back of their minds, but the pandemic and shift to online accelerated or prompted the decision.