Huobi is launching a digital asset management platform – with custody services for institutions. Huobi claims the platform matches qualified institutional investors and high-net-worth individuals with vetted quantitative trading teams within a managed, secure and reliable environment.
"As the crypto market expands globally, we're seeing growing demand for more nuanced trading products and services, especially from the institutional sector. These investors want access to high-quality quantitative investment platforms but up until recently the market has been highly fragmented," said Ciara Sun, Vice President, Global Markets at Huobi Group. "By bringing both sides of the market together in one platform, we want to build the bridge between traditional financial markets and the digital asset economy."
The shift to digital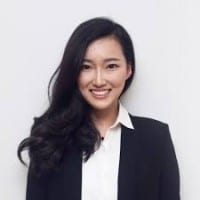 The launch of Huobi's digital asset management solution confirms a continuing shift in the digital asset market. More institutions and traditional asset managers are turning to cryptocurrencies to create arbitrage and hedge macroeconomic risk.
Institutions want access to high-quality quantitative investment channels — preferably managed by top cryptoasset-focused managers supported by quantitative trading teams. These need to be backed by credible security and risk controls.
The Huobi platform
In addition to a network of vetted cryptoassets managers, Huobi's asset management platform encompasses a product ecosystem which includes:
custody services
asset storage (via the Huobi Wallet)
customised cryptoassets products (with a fully-managed service)
data analytics
third-party performance disclosures
ratings.
To participate, all cryptoassets managers and trading teams on Huobi's asset management platform have to undergo a vetting process. They must:
include full corporate disclosures
have a proven track record trading on Huobi's exchanges (for a minimum of six consecutive months).
Cryptoassets managers are required to deposit a percentage of the cryptoassets, as an investment risk margin, based on product type and associated risk levels.
As the platform operator and administrator, Huobi is responsible for:
project registration and consignment
investment confirmation
client account management
asset liquidation and settlement
regular reporting on all investment data to investors.
The platform's monitoring system will connect to APIs provided by cryptoassets managers and trading teams across multiple exchanges to measure cryptoassets value and RoI in real time. Cryptoassets products on the platform will monitor for risk indicators like leverage ratio, drawdowns and deposits and withdrawals. These will limit exposure as well as establish a liquidation mechanism to protect investors.
Personalised offerings and the Huobi Wallet
Huobi will offer investors customised cryptoassets products – based on personalized investment requirements and risk preferences. A variety of options will include:
a Fixed Return Plan
a Capital Protected Plan
a Capital at Risk Plan.
To protect investors, Huobi escrows digital assets in Huobi Wallet to ensure:
asset safety
trading strategies can only handle mature products on top exchanges.
Investors retain full ownership of their assets at all times. Cryptoasset managers obtain access only to trade those assets.
Trading platforms and supported digital assets
At launch, trading platforms supported include Huobi, Okex and Binance. Trading products supported include:
spot
cross margin
isolated margin
futures
perpetual swap.
Digital assets supported at launch include:
USDT
BTC
ETH
EOS
BCH
LTC
TRX
ETC
XRP
ADA
DASH
ATOM
BSV
XLM
ZEC.
Enterprise Times: what does this mean
Huobi's new custody services aim to:
ensure safe deposit of digital assets
provide asset settlement and delivery for all transactions and engagements executed on the Huobi platform.
In effect, Huobi's cryptoassets management platform is seeking to add transparency to digital asset management – by providing an objective evaluation system of net (cryptoassets) value. It is this which can enable investors to track true RoI.
Of course, all this is only applicable if you are a digital asset believer.