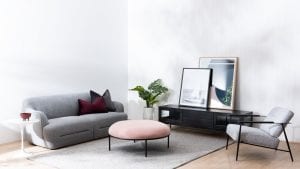 Faced with disjointed applications and rapid growth, Melbourne based startup Interior Secrets has chosen to deploy Oracle NetSuite with the assistance of JCurve Solutions. Founded in 2009 by owner Bill Huynh with the help of a $20,000 loan from his parents the company has grown rapidly. It is one of the fastest-growing startups in Australia and offers premium furniture at low margins. Huynh believes in delivering high-quality designer furniture at un-designer prices. The company currently operates from two warehouses and two stylish showrooms in Melbourne. In 2019 it achieved revenues of around $10 million.
The company, like many other startups, was run on spreadsheets and several separate applications, these include finance, inventory, sales and several project management tools. Huyne noted: "Previously we used a specialised inventory software to manage our point of sales. Our sales systems were, therefore, inefficient and neglected valuable insights to make strategic decisions."
Work from home has increased sales
The shift to work from home has meant that as people spend more time in their property, sales have increased. To continue this growth, Huynh looked for a solution that would deliver better efficiency and coordinate processes within a single application to enable further growth. The company uses Shopify for its online store, and the integration to that solution was a key requirement.
Huyne evaluated several ERP solutions before opting for Oracle NetSuite alongside its 2019 business partner of the year JCurve solutions.
NetSuite will help to power the business with a single solution. It means that data is only entered once, eliminating any errors from duplicated data entry. Reporting will no longer be a drawn-out process of extracting data into spreadsheets, formatting the data and presenting it. NetSuite will provide a real-time view of the business from any location. JCurve will also implement the integration between NetSuite and Shopify, eliminating delays and risks into the quote to cash process.
Looking to the future
NetSuite allows Interior Secrets to leave its old, legacy systems and spreadsheets behind. The business will now take advantage of inventory tracking and automation while bringing in live data via seamless integration with its Shopify eCommerce platforms.
Importantly, NetSuite will also provide the operational scalability that Interior Secrets requires. The solution could provide the operation with capabilities such as its recently enhanced supply chain planning to drive better efficiency in the procurement process. This is especially important in the current climate. Interior Secrets imports 95% of its product from China in around 150 containers each year. Coronavirus saw Chinese factories halting production and the flow of goods cease. It has left Huyne facing delays in order fulfilment. The Supply chain tower, a relatively new component within NetSuite, will help to mitigate the risks of supply chain disruption.
NetSuite also offered the promise of indefinite scalability for a business that had outgrown its existing solutions. As the company grows, NetSuite is able to manage that growth efficiently. Built on the cloud, NetSuite can provide Interior Secrets with the ability to quickly add new locations, whether they are in Australia or even further afield.
Enterprise Times: What does this mean
With the recent rise of coronavirus cases in Melbourne, the city is now in lockdown. While this may inhibit the business in the short term, it shows the importance of cloud software in the future. Once deployed, Huyne and his team can run the online business from any location. It means that all data is available to all employees without the necessity of emails to transfer information between different people in the business.
This is another good win for NetSuite and JCurve Solutions in Australia. It is one that could, as the country emerges from coronavirus, become a strong advocate for both. There is no indication on the JCurve site when or how long the implementation will take though.