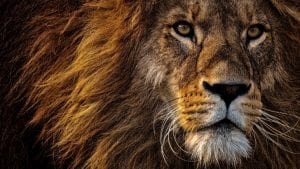 Despite the onset of the summer vacation period companies continue to provide news and the virtual conference season continues. QuickBooks unveiled its Summer 2020 release, BigTime Software unveiled a new payments solution and Infor unveiled its new cloud-based multi-tenant payroll solution. On the PSA front, Unanet updated both its Govcon and A&E applications. 
SAP delivered some impressive results and continues to drive momentum for its S/4HANA ERP solution. It also revealed an intent to list Qualtrics.
Pick of the week
Research by Qlik found that business leaders see a 23% rise in revenue through data pipeline optimisation in a recent IDC study. To help companies realise this increase, it has announced two new tools. The first, hosted by IDC, is an assessment tool  (www.D2I-Score.com) which enables companies to evaluate the strength and weaknesses in their own data pipelines. It also released a new application entitled: "Data as the New Water: The Importance of Investing in Data and Analytics Pipelines". The application provides a breakdown of how respondents in key markets such as the US, UK, Brazil, Australia, Singapore and Japan are positioned to take advantage of their data pipelines.
Appointments
Pyramid Analytics appointed Davy Nys as Vice President of EMEA Sales and Holly Romano as Director of Product Marketing. The appointments follow a $25 million funding round earlier this year led by JVP and sees the company strengthen its leadership team.
Bill McDermott, CEO has restructured its go to market structure and appointed two key leaders to replace David Schneider, President of Global Customer Operations who has retired with immediate effect. Kevin Haverty is appointed Chief Revenue Officer, leading all global sales activities; Lara Caimi is appointed to the new role of Chief Customer and Partner Officer.
Business
Bizagi has achieved FedRAMP status with moderate level authorisation for its intelligent process automation solution.
Domo became a founding member of the ParityPledge in Support of People of Color. It's a new pledge that companies can make through Parity.org to accelerate their goals of increasing diversity to strengthen their organisations.
Embridge Consulting has partnered with intelligent document processing technology vendor CloudTrade. The Unit4 partner will integrate the solution with Unit4 ERP to drive efficiency in organisations.
FortressIQ and Signavio announced a strategic partnership to deliver comprehensive business intelligence across organisations. The Signavio and FortressIQ joint solution will provide a top-down and bottom-up modelling, discovery, mining, governance, and monitoring framework for all processes and tasks across an organisation.
FuturMaster, one of the leaders in Supply Chain Planning and Trade Promotions Management software, announced a Value Added Reseller agreement with MCP, a management consultancy partner specialising in industrial planning in the DACH region in Europe (Germany, Austria and Switzerland).
IRIS software donated £12,000 to the Trussell Trust to support its UK wide network of food banks centres. Luke McGarry initiated the donation. The Application Consultant at IRIS Software Group won £6,000 in a quiz hosted by Hg and opted to donate the money to charity; IRIS matched the amount.
MineralTree issued a momentum release for Q2 revealing that despite COVID-19, sales were its highest ever as companies look to automate their AP processes. Bookings increased by 80% during the quarter. Micah Remley, CEO at MineralTree commented: "We are seeing a real urgency in the middle market to update inefficient backend financial processes that are costing their businesses valuable time and money. COVID and remote work requirements have certainly helped companies realize that their paper-based financial processes need to be updated to maximize business performance in an online world."
Nippon Systemware Co, Ltd (NSW) has signed a partnership agreement with Infor. The Japanese consultancy firm will resell and implement CloudSuite Industrial to Manufacturing customers in Japan.
OneStream, the CPM vendor published a business momentum release for H1 2020. During the first half of the year, it increased ARR by 75%. Onstream now has more than 500 customers, an increase of 40%. New customers include The Timken Company, Ontic Engineering & Manufacturing UK, Cronos Group, Buckeye Partners and Jardine Motors. Importantly it also increased its partner ecosystem by thirteen, including Grant Thornton and now has 186 partners. It also added new products to its portfolio, including Predictive Analytics 123 and a Transaction Matching solution.
Outreach has invested in a new European technology office in Prague, Czech Republic.
Phenom produced three new playbooks to help organisations with step by step guides offering best practices within specific HR processes. The three playbooks are:
Procore has reached an agreement with The Travelers Companies Inc which will see the insurance company offer Procore software at a 20% discount to its construction customers based in Arizona, Colorado, Connecticut, Kansas, Kentucky, Minnesota, New Jersey, North Carolina, Tennessee and Wisconsin.
Pyramid Analytics has partnered with Datavard. Under the terms of the deal Pyramid Analytics will resell Datavard Glue to help SAP customers blend SAP data for analysis by the Pyramid Analytics platform.
Salesforce issued a $500,000 grant to The Diana Awards mentoring programme across the UK. The programme aims to provide mentoring to high school students in their final two years to prepare them for the workplace.
SAP launched the  SAP Road Map Explorer which organisations to understand which of the features from SAP's 900 applications they can take advantage of. In five simple steps, they can identify the applications that could support their business. Both narrowing their choice but importantly delivering relevancy and awareness of available solutions.
SAP and E.ON SE will partner to build a platform based on SAP S/4HANA Utilities. The platform will enable E.ON Group's energy suppliers, grid operators and metering point operators will be able to share information faster, more accurately and more easily.
ServiceNow revealed Q2 results with an ARR of $4 billion. Subscription revenues achieved a 30% ear over year growth to $1,016 million. ServiceNow CEO Bill McDermott commented: "ServiceNow is leading the workflow revolution, proven by our very strong Q2 results. Businesses need to rapidly digitize workflows to deliver great experiences for their customers, employees, and partners. We are the strategic workflow authority helping our customers solve once‑in‑a‑generation challenges and capitalize on the immense opportunities of digital transformation. Every day we are manifesting our purpose — making the world of work, work better for people — on our journey to becoming the defining enterprise software company of the 21st century."
Tyler Technologies, Inc. (NYSE: TYL) revealed Q2 2020 results with revenues falling by 1.5% year over year. Lynn Moore, Tyler's president and CEO noted: "We are very pleased with our execution during the second quarter in light of the extraordinary impact of the COVID-19 pandemic, with earnings that exceeded our expectations and extremely strong cash flow. Total revenues were approximately $35 million below our pre-COVID plan. As expected, recurring revenue growth remained strong, and subscription revenues grew 16.6%."
Xero announced that Toronto in Canada is to become its product development and technology innovation hub for North America. Tony Ward, President, Americas at Xero commented: "This is a strategic commitment to our expansion in North America. It validates the excellence of our existing team in Toronto, and reflects the deep technology talent in Toronto that will accelerate our drive to deliver smart, data-driven and personalized services to small businesses around the world." The new team will work with the technology teams based in New York and Denver.
Xero announced that the first episode of Xero On Air between 14th and 17th September. The new video series is designed to connect, inspire and share information with its accountant and bookkeeper partners and small business customers around the world.
Yellowfin has partnered with Exasol to offer a combined solution of the Exasol analytics database and the Yellowfin analytics and business intelligence platform. Exasol CEO Aaron Auld commented: "Customers can expect an amazing experience when using Yellowfin and Exasol together. The compatibility of our two platforms offers enterprise users exceptionally fast data analytics and the ability to derive insight using the latest BI, AI and machine learning technologies."
Zendesk published its Q2 results. Revenues increased year over year by 27% to $246.7 million. Zendesk also announced the appointment of Archana Agrawal to its board of directors, effective July 27, 2020.
Customer
Fincovi, an Irish financial services company has implemented AccountsIQ financial management. Fincovi provides commercial asset management services to clients in the renewable energy industry.
Zookal, an Australian based EdTech retailer, has replaced its legacy solution with a combination of Brightpearl and Shopify Plus. The duo won against competition from Cin7, DEAR Systems and TradeGecko and implemented the solution in less than 50 days.
DBSync has improved its cloud replication solution. Available on Salesforce AppExchange DBSync's customers can now benefit from enhancements added to data security, help backup and restore functionality.
The Dutch municipality of Ede, with the help of CoForce ( a KOFAX platinum partner), has deployed Kofax to automate income support applications for those in need due to COVID-19.
Greater Anglia train operator is to deploy Kronos Workforce Dimensions for its 3,000 people. Himesh Patel, head of IT service delivery, Greater Anglia, said: "At Greater Anglia, customer satisfaction is a direct result of our commitment to innovation and improvement. In an effort to continue providing the highest level of service to our customers, we know we must create an empowering experience for our own people. Workforce Dimensions from Kronos is the only solution capable of providing the invigorating experience our workforce needs, and we are confident that will translate to an even more enjoyable experience for our customers."
Avebe, the leading global cooperative of potato starch varieties and potato-based food derivatives, has developed Internal Starch Flow. Using the Mendix low-code platform it is designed to streamline logistical and planning processes for Avebe plant facilities and their cooperative farmers. Mphasis Digital Risk, a financial services technology provider in the US also leveraged Mendix to build 12 enterprise applications for internal use. It also developed three industry applications to enable clients to process $1.7 trillion per year in secondary mortgage loans at a rate upwards of 10,000 loans per month.
Plant Food Company, Inc. selected ProcessPro Global ERP to run its operations. Grant Platz, Vice President, Plant Food Company, Inc state: "We are beyond excited to have the ProcessPro Global ERP implemented at Plant Food Company, Inc. This investment is for the future of our company and for the future of our employees; with this ERP in place our operations will run more efficiently, which will allow us to make greater contributions to our employees' profit-sharing plan, while also reinvesting in our infrastructure and driving product development and sales. Powering our business with ProcessPro is an awesome opportunity for us as we expand with traction for the future success of this company."
Progressive TSL has continued to deliver projects during the lockdown using a combination of technology, including Microsoft Teams. Implementations included the implementation of:
Infor EAM at NEO Energy,
SunSystems and Infor EAM at New Age (New African Global Energy) Limited
SunSystems, Infor EAM and Infor OS at Jersey Oil and Gas Plc.
Qualtrics gained more customers. CHRISTUS Health selected Qualtric Customer XM, Aviva Singapore and HDFC Bank selected Qualtrics Core XM
Air Calédonie has now gone live on the Ramco Aviation Suite.  Eric Broutte, Technical Director, Air Calédonie, said: "We are happy to announce the successful go-live of Ramco Aviation Suite at Air Calédonie. The journey so far has been both eventful & challenging. On one hand, we faced the arduous hurdle of organization-wide, cultural & process change management, by migrating from a 21+ years old legacy system to a state-of-the-art fully integrated system. And on the other hand, we faced the unprecedented business, operations, and resource disruptions due to the COVID pandemic; that hit us hard during the most critical, rollout phase, of the project. However, both Air Calédonie & Ramco teams, tirelessly worked together as one, to successfully push through the tough times and are now more effectively adapting to the best practices using our new system. Our future vision is to complement our core system with Ramco's mobility solutions, in our shop floors, warehouses and cockpits!"
SAP announced that it has won more than 70 new customers, achieved 245 Renewals and implemented SAP Ariba or SAP FieldGlass at 290 customers. Wins included NEC and Carrefour.
Jordan Ahli Bank Cyprus is one of the first group of banks in Cyprus to comply with PSD2 requirements. It achieved this by deploying the PSD2 Compliance Solution from Salt Edge.
Fever, a leading entertainment platform with headquarters in Madrid and New York, has selected Sugar's CX-driven solutions to serve local event and music organisers around the globe better.
TechnologyOne is to help The Australian Rail Track Corporation (ARTC) to digitalise its procurement operations with its software. It will also deploy the Technology One Project Lifecycle management solution to help manage the AU$400 million duplication of the rail freight line between Botany and Mascot in Sydney
Tyler Technologies, Inc revealed that North Carolina Administrative Office of the Courts (NCAOC) will deploy its electronic warrants solution. The contract is worth $24 million over ten years.
Product
Coupa, the leader in business spend management, announced a raft of product updates in three categories. These saw improvements to its platform focused on increasing spend visibility and cost containment, the mitigation of supply chain risk and improving business agility.
Monday.com added several new features to its platform this week. This includes the ability for app builders to publish their app to the marketplace. In a separate announcement, it also revealed the features it has added to its platform. These include the ability to use custom recipes in sub-items, SCIM full support and a new Wizard in the apps builder.
NICE launched Real-time Interaction Guidance, powered by its AI platform – ENLIGHTEN. This new solution, based on predictive behavioural models for real-time interaction guidance, accurately and automatically determines and scores the unique agent behaviours that directly drive customer satisfaction.
Oracle has added a free extension for Oracle MICROS Simphony Point of Sale (POS) customers. The additional feature tracks and can provide reports for the UK governments the Eat Out to Help Out Scheme running during August.
Pipedrive released v3.4.0 of its cloud CRM. It introduces a revenue recognition feature; the ability to add product information on the fly to product lines and a Google Forms add-in.
Scoro has added a new Expensify integration. It also revealed that it is building Gantt chart functionality into the solution. The first step of which was to create a task start date that users are now able to set. It has also added the ability to restore a deleted project.
SuiteCRM has released the 2nd Alpha preview of SuiteCRM version 8. The product includes a new chart viewer, developed in Angular and a new basic search function.
SYSPRO US has launched its Payment Solutions, a credit card payment solution that will become available to customers in the USA. The solution will integrate with sales order processing to pre-authorise any payment, reducing risk and can then help customers pay on invoicing either with a direct payment of scheduled instalments. Piero Broccardo, CFO, SYSPRO North America commented: "SYSPRO is a business partner that puts its customers' needs first. We are focused on what industry experts, analysts, and thought leaders predict for manufacturers and distributors, and most importantly, we listen to what keeps our customers up at night. Extending an integrated payment processing solution that will save our customers money and resources is just the beginning."
Workato provided a roundup of July product updates. These include new connectors to Greenhouse, Egnyte, and 2 Checkout and update to the SQL Server, and SAP connectors. It launched a new connector community and introduced several platform updates.
Xero has added a direct feed for American Express (AMEX) cards in the UK. It also published a roundup of improvements it made during the month and a general business update.
Research
Brightpearl, the retail operations software vendor revealed negative reviews cost US firms an average of $150,000 to correct. Negative reviews impact 62% of firms, but shockingly only 23% respond to them.
Epicor unveiled its annual Global Growth Index, which revealed that businesses are investing in technology to offset the impact of COVID-19.
Sage and Forrester have published a Total Economic Impact report for Sage 100cloud. It indicated that the solution could deliver a 176% return on investment over three years and payback within six months.
Research by Tipalti identified that 72% of finance organisations are still spending as much as 520 hours per year on manual accounts payable tasks. The full report: 'Rebooting finance teams for the robot revolution' looks at how much companies have already automated processes. It also reveals what they intend to do with the time they have freed up.
Forrester and UiPath published "The Future of Work: A Pandemic Spotlight." The study looks at how the pandemic has influenced the adoption of automation. The finding showed an increased appetite to spend on automation. 48% of respondents planning to increase spending on RPA in the next year.
According to the inaugural Vena Industry Benchmark Report, 40% of businesses don't do any scenario modelling before making adjustments to forecasts. The report reveals how businesses are approaching planning during these times of change.
Xero unveiled a series of research findings about the state of small businesses across Australia, New Zealand and the UK.  "Rebuilding Australia: the role of small business" provides a deep dive into how the engine room of Australia's economy has fared during the COVID-19 crisis. Research by Xero and AlphaBeta (part of Accenture) revealed recent trends in the small business economy in the UK, showing that small business revenue increased by 11% in June. Despite this job, losses continue though. Xero also published the small business insights report for June, focused on New Zealand; it also showed revenue recovering for small businesses.