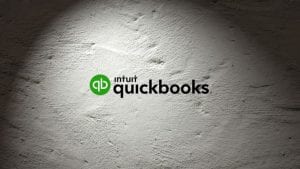 QuickBooks has released its latest update this week. The Quickbooks Summer 2020 release includes some new and improved features for small businesses using the business management product. The update also provides an insight into what is coming in the near future.
Improving cash flow visibility
One of the key focuses for business right now is understanding cash flow. As businesses look at emerging from the lockdown, business leaders need to make critical decisions that will impact their survival. QuickBooks Summer 2020 adds a new 90-day cash flow forecast. The 90-day cashflow planner provides an easy to consume indicators of cash flow based on recurring expenses and transactions. It is available on the web and in the iOS app.
QuickBooks has also added two more bank feeds. Customers of Mettle Transferwise and CYBG can now see transactions in real-time, further improving the understanding of their cash flow.
Payments
With more businesses turning to online sales during the lock-down, QuickBooks has announced two new deals to help with point of sales payment. It has negotiated a new deal with Paypal to introduce new lower fees for both debit and credit card transactions. Both transaction types now incur a fee of 1.45% + £0.30, halving the previous percentage. Paypal Wallet (2.9%+£0.30) and American Express (3.5%) remain the same.
The other deal sees companies using iZettle (also a Paypal business) able to receive a discounted card reader for QuickBooks. Previously this cost £59, now it is only £19. iZettle payments fully integrate to QuickBooks, enabling small business a faster, and now cheaper way to receive card payments.
Automation
As with previous updates, QuickBooks continues to automate administrative processes. This frees up time spent by business leaders on mundane tasks allowing them up to focus on improving their business. It is now possible to snap, sort and store bills in QuickBooks. A user can take a picture of a receipt or bill straight into QuickBooks. They can also upload a file and email single or multiple invoices straight into their accounts solution. Once ingested, QuickBooks extracts the key information from each bill. A user can then view the bills sorted by the different tax categories that apply. At the end of the quarter or year, this will help to simplify the process of completing tax returns.
QuickBooks also revealed the next set of improvements it is working on, these include:
QuickBooks is making the standard employee portal available for standard payroll users. Already available as part of Advanced portal this will enable all employees to submit leave requests, submit expenses claims, complete timesheets and see payslips. With the shift to remote working, this is a welcome update for many businesses.
HMRC tax codes are automatically updated for advanced payroll users. It will soon roll out this feature to standard payroll users as well.
Finally, it will soon add pension automation through the Nest scheme to the standard payroll product. The Advanced Payroll solution already provides integration to five payroll providers, including Nest.
It is now possible to e-file CIS returns directly to HMRC from QuickBooks. This reduces the risk of errors. Soon users will also have the ability to transfer 'CIS suffered' information to payroll records as well, all from within QuickBooks
Practice Management improvements
Small businesses receive most of the main improvements with the Quickbooks Summer 2020 release. However, the company did not forget the accounting and bookkeeping firms it supports. It has added increased flexibility to the reporting functionality. Accountants are now able to apply custom dates to profit & loss statements. It has also improved the navigation for the report manager.
QuickBooks will soon release a feature to assist accountants with period end reviews. It will provide users with a list of tasks and step by step workflows they can follow to help close the books. The system will also flag data that may cause an issue and delay any period end. These include missing data, duplicate transactions and unexpected balances. Accountants are also able to edit and update customer checklists for them to work through as well.
Enterprise Times: What does this mean
At first glance, this QuickBooks Summer 2020 release appears to have a wealth of new features that small businesses could take advantage of. However, digging deeper it appears as though several of the features are not yet available and some were merely small improvements to what was already in the solution. Most notable are the improved rates for Paypal and the new bank feeds. The cash flow forecasting tool seems simplistic; it tracks actual costs and revenues but does not seem to offer potential projected revenues at all. For many businesses, they will need to estimated future revenues, and it is unclear how QuickBooks does this within the forecast. It will highlight future payments, but for many businesses, this would only project around 30 days out accurately.