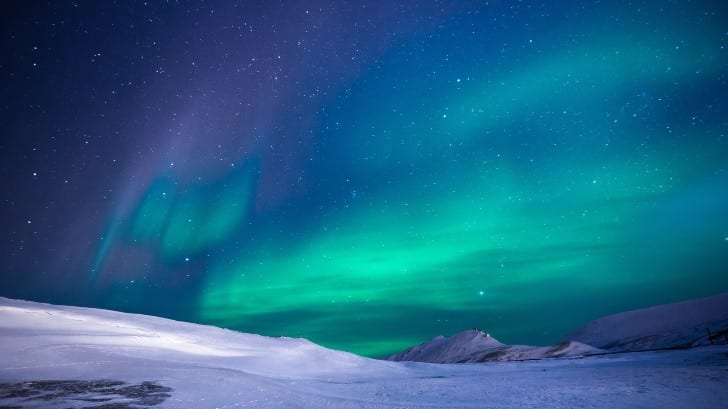 Arctic Shores has appointed industry veteran Adam Hale as its Chair. Arctic Shores is a fast-growing, UK headquartered, technology company with offices in Manchester, London, Singapore and Cologne. It provides behavioural assessments to business using a mix of neuroscience, AI and gamification. Its last investor funding round was in September 2019 when Berengea led a Series A funding round that raised $5.5 million. It was also recently boosted by £580,000 in funding which included investment from the UK Governments future fund.
Hale joins the company at a time when it is looking to expand its operations rapidly. Hale went through a similar phase when he led Fairsail (now Sage People) as CEO. He is also now Chairman of the ScaleUp Institute and is a board member at the global, people-centric ERP firm, Unit4. Hale commented: "I'm delighted to come aboard with Robert, Safe and the team to help Arctic Shores overhaul an industry crying out for innovation. Companies today are desperate for tools to improve diversity and reduce bias while at the same time giving a great candidate experience. I firmly believe we're looking at the future of assessment."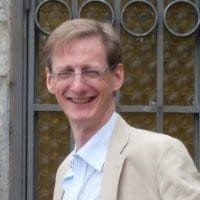 This is an important appointment for Arctic Shores. It comes at a time when, with travel impeded, it will find Hales international relationships useful. CEO Robert Newry said: "We're excited to have someone of Adam's pedigree and experience join as Chair of Arctic Shores. He knows the HR Tech space, he knows how to create a successful scale-up SaaS business, and above all, he is passionate about challenging the status quo. His appointment puts us in the best possible position to disrupt the industry and refocus recruitment to potential and capability instead of skills and experience."
What is Arctic Shores
Enterprise Times was able to ask Newry some questions about the company and its future. Arctic Shores provides its assessment solutions to enterprises to help with different hiring decisions and employee development. More than 100 companies across the world use its solutions, including brand names such as Cisco, E.ON, Kantar, FDM, Mars, Thales, PwC, Airbus, Siemens, and Deutsche Telekom.
Enterprise Times asked Newry how he intends to invest the new funding. He answered: "Funds will be used to support international expansion and product development." One obvious omission for Arctic Shores is North America. This is a country that Hale has some experience in, notably with Fairsail.
Unlike many startups, it is in a strong position for growth. Its customers base already includes several multinational companies, and the product is already translated into 22 languages and used in over 50 countries. Notably, international sales account for 48% of total revenue. However, Newry would not share what revenues the company is achieving. According to Craft.co its achieved £1.9 million in 2018 and Owler estimates its 2019 revenues at $3 million.
On product
Enterprise Times then asked what the product roadmap now looked like with the funding boost. Newry commented: "Upcoming key product developments include the creation of off-the-shelf role profiles and expanded functionality of our interview guides. These developments will enable our users to more quickly launch campaigns as well as providing richer insights and more relevant questions at the interview stage that will result in more confident hiring decisions. "
The Arctic Shores solution appears to have no integrations with either HCM or applicant tracking solutions from its website. ET asked Newry about this. He clarified, saying: "We integrate with all the major ATS providers from Workday, Taleo, Avature at the enterprise level to Greenhouse and Smart Recruiters at the mid-market level."
These integrations should help if the company looks to target the US market, though it will find more competition there from solutions such as Infor Talent Science.
Enterprise Times: What does this mean
Hale's appointment should give a boost to the visibility of what is a very interesting company. Especially at a time when organisations may struggle to assess new staff accurately. It offers a solution that can solve this challenge. Maria Wagner, Investment Director at Beringea, commented: "Arctic Shores solves a substantial pain point for companies, particularly in the current environment: it helps them assess candidates remotely and remove unconscious bias from their recruitment process. The backing of the Future Fund is an important recognition of this mission. Adam will provide essential scaling expertise from his Fairsail experience as we look to deliver on our ambitious plans for Arctic Shores."
Without opportunities for face to face contact, many companies will need to place greater reliance on psychometric testing solutions. Arctic Shores is not the only one offering a solution, but it is backed by the latest findings in neuroscience. The science underpinning Arctic Shores tests was recently published in a white paper it co-authored with Korn Ferry.
It is a tricky time to launch into new countries, with limited travel and an inability to hold events. However, like Workday, Arctic Shores will probably invest in those countries where it already has a footprint of customers. With its assessment tool available, it should also find the right hires to lead that international expansion.
Arctic Shores is in a strong position. The expansion seems assured. It has already completed more than one million assessments. It is now hoping to double that number by the end of 2020.