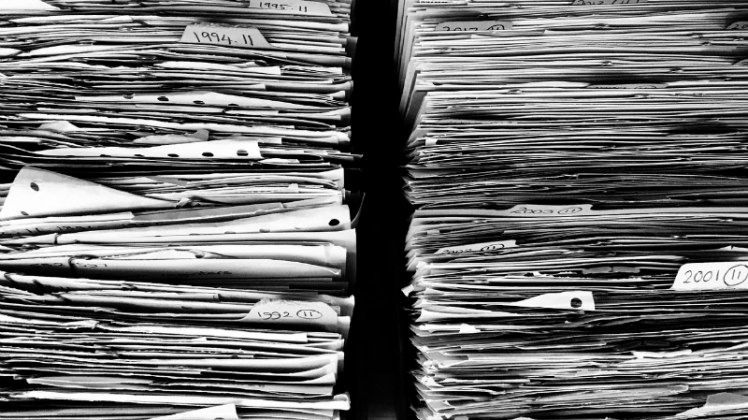 Sirion Labs has launched SirionAE, an auto extraction and contract analytics platform powered by artificial intelligence. Backed by its recent $44 million Series C funding by Sequoia the new solution complements its Contract Lifecycle Management (CLM) solution that was recognised as visionary by Gartner earlier this year. It is making some bold claims for the new product, stating that it: "delivers a higher level of insights than competing products at 5-times the speed and 50% of the cost with no compromises."
Seal Software, now owned by DocuSign provides a similar solution within the DocuSign CLM portfolio. Where Sirion Labs differs is that it offers a single platform solution where the DocuSign offering is a combination of SpringCM and Seal Software.
Ajay Agrawal, CEO and founder of SirionLabs said: "Organizations still face massive challenges in extracting valuable insights from digital contract repositories during M&A due-diligence, repapering exercises to adapt to new regulations such as GDPR, disruptions such as Covid-19 and for managing their own legal and operational obligations to customers or those of their vendors. SirionAE will significantly lower the barrier for companies who need a better way to manage agreements, but can't afford the high costs and durations associated with risk analysis, diligence and compliance."
The challenge
The challenge for many organisations is that they hold millions of contracts. These are paper-based, rather than digitised, and they are not uniform. IACCM research has shown that poor contract management adds up to 9% in costs to a companies bottom line. With the lock-down enforced in many countries, access to paper-based records is limited at a time when many may need to review contracts.
Even when digitised, contracts are often stored in different solutions and different locations. It means delivering analysis for compliance or risk mitigation is almost impossible within a short time and a limited budget. CLM will solve the challenge going forward, but it is the legacy data that becomes the real headache. It is this challenge that SirionAE aims to solve.
SirionAE
SirionAE is a data extraction and analysis engine that works in three stages:
Upload
It enables the user to ingest documents from multiple sources into a single contract repository. It is possible to place contracts into separate folders. Users can track the progress of the project in a simple task management solution. This process enables the user to define the predetermined domain-specific fields for each contract type that will be used during the next phase, extract.
Extract
Using a combination of technologies such as OCR and NLP, SirionAE extracts and organises the data from each contract into the predefined, relevant metadata fields. These can include:
counter party name
effective date
expiration dates
insurance clauses
limitation of liability
and more
Regardless of the format, language and layout of the information, SirionAE is capable of extracting the data for analysis. It can also analyse and extract data from handwritten content, though it does not indicate how accurate that is. It is not clear, however, what limitations, notably languages the solution has.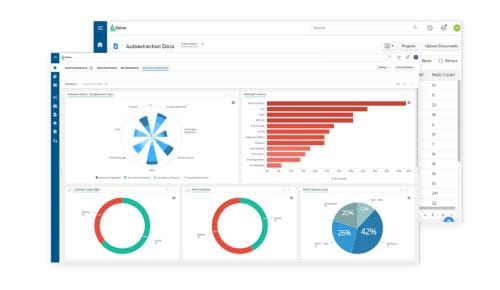 Analyze
This is where the benefits of the solution are realised. Once ingested and extracted, SirionAE can analyse the data. It provides standard reports and a graphical dashboard that provides information about the content. Organisations can also extract data and ingest into third-party applications such as CLM, ERP, CRM, P2P systems. It achieves this either through integrations or by using templatised CSV files. For example, an organisation could provide expiry dates on contracts into the CRM solution to create actions for account executives.
SirionAE integrates with Sirion CLM. However, customers can also leverage it in isolation. They can extract formatted information from documents and pass it through to a CLM or ERP solution. Several use cases would deliver an ROI using the technology. The solution has predefined fields for procurement, sales, finance, legal, operations and delivery functions.
Enterprise Times: What does this mean
This is a significant product announcement from Sirion and increases the capability of its contract platform immensely. Yet there are some unanswered questions.
While Sirion targets several industries, it is not clear whether SirionAE has specific industry vertical analysis similar to the FinancialServices specialization that Seal Software offered a couple of years ago. It does indicate how quickly the solution ingests and analyses documents, a serious consideration when comparing solutions. Ideally, it should have provided some sample data sets and timings. Finally, there is a lack of detail around the analysis that a user can carry out within SirionAE. The power is within the extraction though, and using this capability organisations can use other tools such as PowerBI, Qlik or Tableau.
Regardless, this announcement will see it compete head to head with Seal Software in the future. Coupled with the CLM solution, it provides a compelling alternative to the DocuSign agreements platform. Sirion already has some noteworthy customers including Vodafone, Unilever, BP, Credit Suisse and EY. It will hope to add to that list with this new solution.