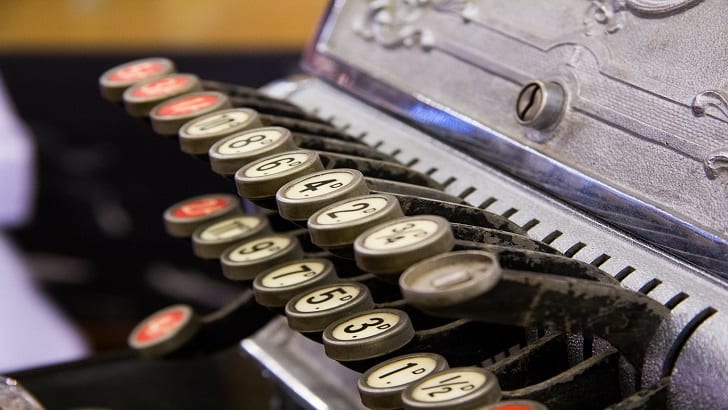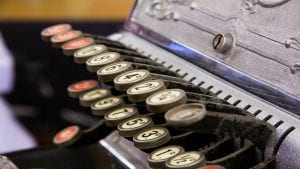 Retail and eCommerce highlights this week includes: Clickatell launches Chat Desk, a digital contact centre solution. The University of Reading Boosts Academic Research Capabilities with Nutanix Files Storage Solution. WhatsApp Business has introduced a range of new features to help businesses and consumers connect via the app. EY Consulting and IBM expand global alliance to help organisations accelerate their digital transformation. ResearchAndMarkets has published its "Retail Digital Transformation – Global Market Trajectory & Analytics" report.
Clickatell Launches Chat Desk to Shake Up the $1.3 Trillion Call Centre Industry
Clickatell, a provider in mobile communications and chat commerce announced the launch of Chat Desk, a digital contact centre solution. The solutions helps agents resolve customer queries and obtain customer insights in real-time using chat channels for live agent support. Chat Desk addresses consumer demand for easy and personal experiences by transforming the traditional call centre with one simple integration.
A complete end-to-end chat solution, Clickatell's Chat Desk enables live agents and their supervisors to communicate with customers over popular chat platforms such as WhatsApp, tracking tickets and chat histories.
By integrating chat channels within Chat Desk, businesses lower the demand on costly, traditional voice channels. This enables agents to resolve multiple chat requests simultaneously, lowering the cost per resolution and increasing customer satisfaction.
Real time reporting
Chat Desk's real-time reporting and analytics provides agents with the ability to view customer sentiment and insights. The platform also provides access to customers' outstanding and historical tickets. With these features, agents efficiently manage customer escalations by easily transferring inquiries to correct departments or specialised agents.
Additional key benefits of Chat Desk are its capabilities for supervisors. Chat Desk empowers supervisors to effectively manage agents by monitoring their activities, performance, productivity, and workload in real-time. Through Clickatell's visual workflow editor, agents can also identify the most frequent queries and where resources like interactive FAQs and other self-service options are sufficient. Chat Desk is cloud-based for fast deployments and instant updates, significantly lowering the risk for organisations.
University of Reading boosts academic research capabilities with Nutanix Files Storage Solution
Nutanix an enterprise cloud computing provider and the University of Reading has implemented Nutanix Files. The platform is a software-defined scale-out file storage solution for unstructured data. It enables the university to simplify IT management and increase ease of scalability.
The University of Reading has more than 50 research centres. Many recognised as international centres of excellence in a variety of areas including agricultural, biological and physical sciences and meteorology. With approximately 5,000 faculty members and 20,000 students, it was crucial for IT to have an environment that could support large amounts of data. Furthermore, it will enable both students and faculty to actually focus on the research instead of worrying about the amount of data storage they were taking up.
Previous storage infrastructure
Before implementing Nutanix Files, the University of Reading's storage infrastructure consisted of external controllers that were complex to manage. It made it increasingly difficult and time consuming for their IT team to support this environment. They knew they needed a solution with a single pane of glass that would allow them to easily manage increasing scale when new research needed to be completed, as well as simplify the management of their environment.
In the past when the University of Reading would do a lift-and-shift upgrade. It would take them two to three weeks to add more capacity, and resulted in significant downtime for their users. With Nutanix Files, they can add capacity with one-click with minimal disruptions to the users.For example, if a professor comes to their IT team with a research grant that requires 200 terabytes, it would have taken approximately two months to provision the storage. With Nutanix they are able to do it in a couple of minutes.
Nutanix Files has also allowed the University of Reading to benefit from large storage compression. On average across all the clusters, this gives the University about a 16:1 compression ratio and has allowed them to save about 700 terabytes of data, resulting in significant savings.
The University of Reading continues to expand use cases relying on Nutanix Files to deliver scalability and agile self-service benefits. To learn more about these benefits, click here to read the case study.
WhatsApp Business introduces new features to help businesses and consumers connect
The messenger app just launched QR codes which make it even easier for consumers to launch a chat with a company. Users simply scan a QR code that a brand or business displays on its storefront or product packaging to start a chat.
QR codes are a digital front door that make opening a chat with a business as easy as possible. Previously when people came across an interesting business, they had to add its WhatsApp number to their contacts, one number at a time. Now, people simply can scan the QR code a business displays on its storefront, product packaging or receipt to initiate a chat.
Sharing catalogues
Brazil-based activewear brand Ki Mindful Wearing has already been using QR codes to let customers get in touch via WhatsApp more easily. Once a user scans the code, it opens the chat with a pre-populated message created by the business. In addition, WhatsApp has launched Catalogues which make the process of sharing and showcasing goods or services even simpler. The feature debuted in 2019 and have since become a good way for brands to engage with customers.
To make it easier for people to discover products, WhatsApp is making catalogues and individual items available to be shared as links on websites, Facebook, Instagram and elsewhere. And if people want to share a catalogue or item they find with friends or family, they can simply copy the link and send it on WhatsApp or other places as well.Over 40 million people already view catalogs on WhatsApp every month. But the feature can now be shared as links on websites, social media channels and other online integrations. The links can be copied and sent to friends and family via WhatsApp.
Starting a chat with a business using QR codes
As businesses across the world prepare to re-open and expand online, people need simple ways to get in touch with businesses to ask questions, get information or find something they might like to buy.
Today WhatsApp support more than 50 million business app users. To help them and the thousands of larger businesses on the WhatsApp Business API get discovered. It has introduced new features to start a chat with a business on WhatsApp and see what goods and services they offer.
For example, Ki Mindful Wearing, an activewear brand in Brazil that helped us test the feature, is placing QR codes on packages and product tags to invite customers to reach out for support on WhatsApp.
Scanning a QR code will open a chat with an optional pre-populated message created by the business to start the conversation. With the app's messaging tools, businesses can quickly send back information such as their catalog to get the conversation going. To start using a QR code, businesses can follow these quick steps. QR codes are available for businesses around the world using the WhatsApp Business app or WhatsApp Business API starting today.
EY and IBM expand alliance to help organisations accelerate digital transformation
EY and IBM have announce an enhanced, global multi-year alliance designed to help organisations accelerate digital transformation and improve client outcomes. This includes leveraging hybrid cloud capabilities of Red Hat OpenShift, IBM Watson, IBM Blockchain and IBM's 5G and edge technologies. Together, IBM and EY professionals will focus on helping clients modernize and transform their businesses.
EY and IBM teams will provide additional joint consulting and systems integration capabilities to help deliver long-term value to clients. The combination of EY market leading strategy and global business consulting services, and dedicated EY professionals with broad experience across IBM's leading technologies, alongside IBM's premier consulting technology practice and powerful hybrid cloud and AI capabilities, will help clients address significant business challenges. In addition, the alliance will continue to support multiple functional areas comprising M&A, finance, HR, legal, tax, risk and compliance, supply chain and asset management to assist clients in business and workforce transformations, and cloud strategies.
The IBM collaboration is a key component of EY commitment to strengthening its diversified, connected and intelligent ecosystem of alliances. EY professionals help clients orchestrate their own ecosystem relationships and provide insight and trusted intelligence from EY alliances. EY Consulting helps clients focus on facilitating innovation, driving digital transformation and utilising advanced technology. Working with IBM will include the creation of joint offerings with the EY developer ecosystem. It also provides access to IBM's leading enterprise technologies to help drive results for clients.
The expanded alliance also marks EY professionals' access to the IBM public cloud ecosystem. The new initiative supports global system integrators and independent software vendors to help their clients modernise and transform mission-critical workloads with RedHat OpenShift for any cloud environment, including IBM public cloud. The IBM public cloud's security leadership, enterprise-grade capabilities and support for open source technologies are designed to extend on hybrid cloud capabilities for enterprise workloads.
ResearchAndMarkets published its retail digital transformation report
The publisher brings years of research experience to this 9th edition of this report. The 186-page report presents concise insights into how the pandemic has impacted production and the buy side for 2020 and 2021. A short-term phased recovery by key geography is also addressed.
Global Retail Digital Transformation Market to Reach US$12.7 Trillion by the Year 2027
Amid the COVID-19 crisis, the global market for Retail Digital Transformation estimated at US$3.4 Trillion in the year 2020. It is projected to reach a revised size of US$12.7 Trillion by 2027, growing at a CAGR of 20.6% over the period 2020-2027.
Mobile Apps, one of the segments analysed in the report, is projected to grow at a 21.7% CAGR to reach US$9.1 Trillion by the end of the analysis period. After an early analysis of the business implications of the pandemic and its induced economic crisis, growth in the Websites segment is readjusted to a revised 18.2% CAGR for the next 7-year period. This segment currently accounts for a 32.8% share of the global Retail Digital Transformation market.
Global markets
The US Accounts for Over 29.9% of Global Market Size in 2020, While China is Forecast to Grow at a 20.2% CAGR for the Period of 2020-2027
The Retail Digital Transformation market in the US is estimated at US$1 Trillion in the year 2020. The country currently accounts for a 29.86% share in the global market. China is forecast to reach an estimated market size of US$2.2 Trillion in the year 2027 trailing a CAGR of 20.1% through 2027. Among the other noteworthy geographic markets are Japan and Canada. Each is forecast to grow at 18.6% and 17.4% respectively over the 2020-2027 period. Within Europe, Germany is forecast to grow at approximately 14.2% CAGR. The rest of European market (as defined in the study) will reach US$2.2 Trillion by the year 2027.
Competitors identified in this market include:
Alibaba Group Holding Ltd.
Amazon.com, Inc.
Ebay, Inc.
Flipkart Internet Pvt. Ltd.
Otto GmbH & Co. KG
Rakuten, Inc.