Aptean has announced another acquisition of a Food and Beverage ERP solution. This time it has purchased DIN Solutions. DIN Solutions is a Dutch-based company with two core solutions: DIN Drinks and DIN Food. Both are based on the Microsoft Dynamics 365 platform, which is also a core strategic pillar of the Aptean Food and Beverage strategy. It is the second acquisition that Aptean has made in the Netherlands recently. The first was Schouw Informatisering in November 2019. Terms of the deal were not disclosed.
The acquisition will increase the Aptean presence in Europe. It will also give it another slice of market share in the mid-market food and beverage sector, specifically within the Benelux region. Importantly, Aptean gains access to expertise in the drinks sector. DIN Solutions has customers across the region, including manufacturers and distributors. Notable customers include Boomsma Distillery Winery, Thiessen Wijnkoopers, United Dutch Breweries and Froster Frozen Food Logistics.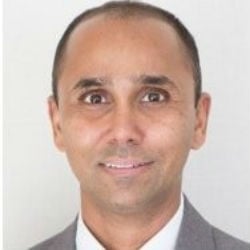 TVN Reddy, CEO of Aptean, commented: "Welcoming DIN Solutions into the Aptean family furthers our mission of becoming the leading provider of enterprise management software for food and beverage organizations across the globe. With a platform built on Microsoft technology and advanced capabilities designed specifically for the unique challenges of the food and beverage industry, this investment strengthens Aptean's ability to deliver best-in-class technology to mid-market organizations."
DIN Solutions
Founded in 1982, DIN Solutions has nearly 50 employees based in its Maastricht headquarters and a second office in Ede, south of Amsterdam. DIN Solutions is a certified Microsoft 365 Dynamics partner and also offers other Microsoft solutions, including Dynamics 365 CRM, Microsoft SharePoint, Power BI, Office 365. For eCommerce solutions, it works with Magento and also offers DIN B2B, an online ordering site for B2B SMEs. It targets food and beverage companies primarily in the Netherlands and Belgium.
Pierre van de Moosdijk, CEO of DIN Solutions, commented: "Joining Aptean gives us the opportunity to expand our reach and capabilities to offer customers even more value, support their IT needs faster and improve their business operations with more efficiency. We are proud to begin this exciting journey and look forward to leveraging Aptean's expertise, innovation for future growth and cloud success in the food and beverage ERP industry."
Enterprise Times: What does this mean
This acquisition sees Aptean increase both its market share of the Dynamics Food and Beverage sector and its European presence. With the DIN Solutions application based on Microsoft Business Central, Aptean will likely look to combine the solution with Schouw Informatisering, as Duane George, Chief Product Officer said it would in a recent interview. What DIN Solutions does add is an expertise in the drinks market. It complements the focus of Schouw Informatisering rather than duplicates it. Once combined, the solution will have a wider reach.
At what point will Aptean stop acquiring Food and Beverage ERP firms? When will it have reached a point where it is getting diminishing returns for its investments? If another firm does not add micro-vertical expertise, it is just buying it for the customer base. However, while this will increase revenue in the short term, the engineering time to combine solutions becomes prohibitive. It also takes time. Having bought two firms in the Netherlands, it may also turn its attention to another country where it has a smaller footprint.
Epicor, another firm that went through a period of acquisitions is only now starting to consolidate its legacy customer base. In the UK Epicor recently launched Prophet 21, to achieve just that.
In the future, Aptean plans to have two food and beverage ERP solutions; one on Business Central and one for larger customers on Finance and Operations. It will need to convince its customer base to upgrade to those solutions. It should be easier because all are built on Dynamics, but it will still take time to complete. Meanwhile, it will need to support separate code bases.  Will Aptean make another purchase in this sector? Or will it turn its attention to another market and focus on consolidation in Food and Beverage?