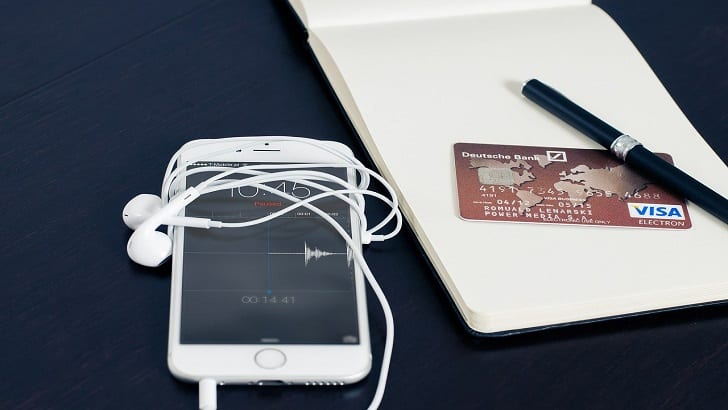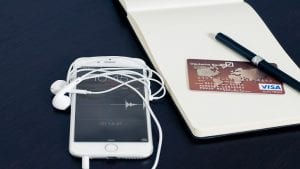 Retail and eCommerce highlights this week includes: SplitBill launches an innovative new app to settle group payments between friends. SDL formed a partnership with parson AG to help European brands deliver multilingual communications. BookingTek has launched a free app to enable contactless guest experiences in restaurants as lockdown lifts. Kooomo has also launched a new tool that provides retailers with significant time savings and enables real-time editing.
SplitBill launches app to settle group payments between friends
SplitBill was launched after a successful round of funding. It is a new app which allows users to effortlessly divide a bill or expense in a seamless and cashless way. SplitBill is the first bill sharing application which uses open banking to instantly and securely settle transactions within an all-in-one payment platform, completely free of charge.
By combining social media and fintech engineering, SplitBill creates one simple, user friendly & secure mobile experience, which allows groups of friends to split a payment – be it the cost of a restaurant bill, holiday, party or gift.
SplitBill is being launched in the UK to take advantage of its booming open banking service. It allows users to instantly and securely transfer funds, set up 'I Owe You's' and split bills at the touch of a button. The app can be registered with all major banks across the UK, including Barclays, HSBC, and Nationwide. Additionally, fintech providers will accept the app, such as Revolut, Monzo and Starling.
SplitBill developed the app to solve the time and logistical issues with splitting bills and payments between groups of people. It was founded by entrepreneur Ronald Javier Baddouh Abbate. The platform nominates a 'host' and request funds from a 'friend', or vice-versa, without the need to collect bank details. Then, the funds are transferred from the bank account of the friend directly to the bank account of the host in real-time.
SDL and parson AG form partnership to deliver multilingual technical content
SDL formed a strategic partnership with parson AG to help European brands deliver multilingual communications within a structured content environment. The partnership combines SDL Tridion Docs, a component-based content management system (CMS), with parson's structured content delivery and strategy expertise.
Creating and publishing technical communications across digital channels—including chatbots, eLearning, Artificial Intelligence (AI) and Virtual Reality (VR) applications—requires a clear understanding of the underlying processes, standards and structure of different communications types, and delivery methods.
"Customers today can use any one of hundreds of different channels to engage," said Thomas Labarthe, Chief Revenue Officer, SDL. "It's no surprise that brands struggle to keep up. A structured content environment holds the potential to radically transform a business. This makes it possible to deliver multilingual content to any customer, across any channel, on a global scale."
Companies moving towards a structured content environment benefit from parson's training, agile project management, and consulting for modern information management solutions.
"We are very impressed with SDL's approach to structured content management and authoring," said Ulrike Parson, CEO, parson AG. "Together, we've built a proposition for customers that will make an enormous difference to their traditional content management processes. One that is capable of supporting everything from technical documentation, AI and AR applications, to change management and eLearning."
SDL Tridion Docs provides an intelligent way for companies to create, translate, manage and deliver structured content such as financial and legal documents, technical communications and eLearning material to internal and external channels. Often these documents involve dozens of contributors—from authors to subject matter experts, translators and reviewers.
BookingTek launches free contactless guest experiences app
TableRes is a new smartphone application which allows guests to order and pay at the table in restaurants without interaction with a server. Hospitality software provider BookingTek has launched the app following a £2 million investment. The app is being provided free-of-charge to medium and large restaurant chains. It should help manage social distancing by eliminating face to face contact and enabling end to end contactless guest journeys.
The app allows full-service restaurant customers to reserve a table, view the full menu, order and then pay at the table. It eliminates contact with staff and physical items like paper menus, bills and credit cards. The app can also be used in hotels wherever food and drink are served. Quick serve and fast-casual restaurants can also use the app. It allows customers to find the closest location, see the menu, order and pre-pay for delivery. Alternatively, customers can pick up at the counter or kerbside.
TableRes is available as a mobile web app that does not need to be downloaded. The app just requires users to scan a QR code. Alternatively, it can be embedded in an existing app or delivered as a standalone iOS and Android app.
Restaurant managers will also have access to a powerful floor management system that manages bookings from all sources. It also manages guests, profiles, tables, servers, waitlists and a whole host of other front of house functions.
The app's validated integration with Oracle Simphony POS makes it quick and easy to deploy across large estates. The system can handle multiple languages and currencies. It also comes with SinglePay, a built-in, simple, eCommerce solution that allows all restaurants in a chain to use a single merchant account.
Kooomo launches front-end website editing tool
Kooomo has launched the first phase of what will eventually become a fully-fledged Page Building tool on its platform. It did this with the creation of its CMS Content Editing tool. Merchants can edit content directly on their website front end while also acting as a content management system. It is massively beneficial as a time-saving method and allows a client to edit their website in real-time.
As a result, eCommerce managers or content editors can just click the text they want to edit while looking at the website. There is then a prompt that will highlight all the editable text on the front-end. These editable fields usually include the category, the product name, the price, etc. Users are brought to a CMS content tab to make the necessary changes which are applied immediately upon clicking save.
Ciaran Bollard, CEO at Kooomo said the team is continuously working towards simplifying eCommerce for their clients. "It's been a time of massive change for many retailers. Those who were wary of moving online have had to make a swift U-turn in that direction. We think it's our duty to take the daunting tasks out of technology and open up eCommerce to everyone. No matter how experienced they are with it. The creation of our front-end CMS editor should save time for merchants. It also provides a simple, straightforward route when they wish to make small but necessary changes on their site."
This is the first step towards a fully-fledged Page Builder. The tool allows merchants to edit text on the website, prioritise the order of modular content (edit text, images and videos). It provides more options for front end editing and makes the lives of our merchants and brands easier. The front-end Content Editor is available to Kooomo clients for immediate implementation on their request.