The European Startups Dashboard launches today. A core element of the EuropeanStatups.co initiative, it aims to provide forensic intelligence about the EU startup community. It will deliver an overview of the startup and scaleup landscape in Europe. For investors, policymakers and analysts, it is a one-stop-shop of the health of the startup ecosystem.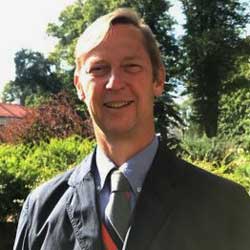 Pēteris Zilgalvis, Head of Unit, Digital Innovation and Blockchain, DG Connect, European Commission, said: "Europe's innovation economy has flourished in the past few years and proved an important engine of growth for the broader economy and Europe's competitiveness on a global scale. While the crisis has threatened the existence of some business models, it's also generating great opportunities for innovation and creativity.
 "As we enter the post-crisis era, data will prove to be an invaluable resource for anyone trying to capitalise on that new momentum. It will also be vital for navigating market dynamics and for entrepreneurs to excel in an increasingly competitive environment. Over the longer term, we hope that the Dashboard will create transparency around the startup world and facilitate insight-driven policy making."
Coronavirus is impacting all startups
As part of the launch, a survey of 140 startups, predominately EU-based, has been published. It was carried out by LocalGlobe and Dealroom and funded by a group of 32 European and North American venture capital investors. It sought to understand what measures startups were taking to mitigate the impact of coronavirus.
The startups ranged in size from those who are at pre-seed status to those who have already been through Series C funding. Over 50% had been in business for more than five years. The number of employees across the respondents ranged from less than 10 (20 companies), to more than 250 (13 companies).
The startups also operate across 22 different industry sectors, although there was no indication as to how many operate in multiple industries.
Overall, the breadth of the respondents makes this survey very useful.
Lower revenues and government-backed loans
Some of the key findings from the survey are:
One-third of companies had a runway of less than one year
35% saw revenue decline by over 35% in March and April 2020
40% expect 2020 revenues to be at least 25% lower than predicted
31% have tried to renegotiate new terms with cloud providers with 13% getting credits or better terms
Only 17% will continue with their planned fundraising
10% say that investors are not making new investments
49% have engaged a bank to inquire about a loan
63% have applied for grants
A shift in working patterns and offices
As expected, dealing with COVID-19 has meant a rethink of how companies operate. One of the expectations from the wider business market is that work from home (WFH) will remain even when offices reopen. For many startups, especially in bootstrapping mode, that was pretty standard. Where they did have offices, they were likely to be on short-term rent and in flexible workspaces.
Less than 20% expect to see no meaningful change to their work set-up, while less than 5% plan to dump the office and go fully remote. 45% have taken advantage of the pandemic to negotiate lower rents and also expect to reduce other parts of their cost base.
Part of that cost base reduction has meant lower salaries (43% have reduced salaries by over 15%) and cutting jobs (17% are laying off at least 10% of employees). Those employees who are left can expect a significant reduction in company travel and perks with 43% planning to reduce travel. There will be fewer new hires with just 6% planning to add to the workforce while 43% have implemented a hiring freeze.
Remote working is going to rise with 60% saying that they will increase the percentage of employees working from home. This is good news for everyone to an extent. Lower office costs and lower home to work travel costs are good for employers and employees.
Enterprise Times: What does this mean
There is a lot to digest in this survey and full credit to Flourish for the way it is presented. You can take each question and make multiple comparisons across the entire data set. It makes for a great way to dive into complex data.
However, the survey does seem to have missed out some key criteria. While it addresses changes in the workplace, it doesn't deal with the issues that will bring. Remote staff require significant differences in the technology necessary to support them. It ranges from software licences to hardware such as printers and laptops/desktops. There will also need to be an increase in security training to protect employees and intellectual property.
A more pressing issue for those who plan to increase work from home is health and safety. Remote working has put mental health on the map for most organisations. If startups are going to increase remote working, they must have a robust policy for dealing with this. The same is true for traditional workplace health and safety. Most employees won't have the right chairs and desks. It means companies will have to invest in supporting their remote staff.
It will be interesting to see how investors see the cost shift from office space to a remote work environment. Will they ask to see what policies are in place before investing money? Most investors have driven the move from on-premises computing to the cloud. Will they now drive a new shift in costs from offices to work from home?