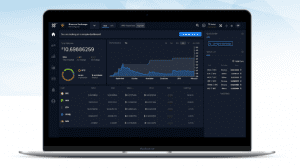 LCX and LunarCRUSH have signed a memorandum of understanding to form a long-term partnership to provide advanced crypto market insights for security tokens and compliant digital assets. LCX is a financial services company that focuses on tokenisation of assets, security token offerings and advanced trading tools. LunarCRUSH crypto market data gathers real-time and historical insights from multiple sources and social media channels worldwide.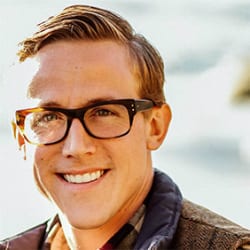 "We are excited to work with LCX to bring the power of social insights to even more people and to power the next generation of cryptocurrencies," said Joe Vezzani, CEO and Founder of LunarCRUSH.
"This partnership will enable us to accelerate the development of key insights into newly issued security tokens and deliver vital information every investor needs."
The rationale for the LCX / LunarCRUSH partnership
Unlike traditional stock markets, cryptocurrencies do not have earnings reports or 10-Ks. Markets are open 24/7 and are global. Cryptocurrencies are valued based on the traction and community they build. That community is built on social media.
LCX and LunarCRUSH entered into this strategic partnership to provide data about crypto markets. In their view, markets need more information if they are to enable smarter trading and investment decisions. In effect, this agreement brings together two technology companies serving the blockchain and cryptocurrency industry:
LCX, a self-proclaimed leader in the tokenisation of assets
LunarCRUSH, which sees itself as the 'social data science company' for crypto markets.
Via the LCX Terminal, LCX's clients will have access to:
real-time social signals
community insights directly.
This analytics capability will:
measure trading, price and social media data
offer insights based on metrics such as volume, social and influencer engagement and quantitative sentiment analysis.
In the future
LunarCRUSH and LCX have also agreed to combine their technology and knowledge to deliver advanced market analytics for security tokens and other compliant digital assets. Their goal is to deliver crypto investors and traders:
community insights
research
background information
historical and real-time market data.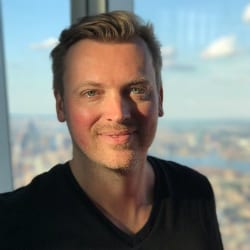 "The market for digital assets needs more transparency. Working with LunarCRUSH on security tokens will simplify the process of evaluating digital assets, analyzing token fundamentals, and understanding industry trends," said Monty C M Metzger, CEO and Founder of LCX.
Enterprise Times: what does this mean
Normally Enterprise Times (ET), focusing on enterprise uses of blockchain, does not dwell much on the crypto world. This is intentional, not least because there is so much froth and uncertainty.  ET also shares the BIS analysis and conclusions regarding cryptocurrencies.
In this instance, ET has chosen to comment on the new partnership – because it brings the crypto world closer to traditional financial and commodity markets.