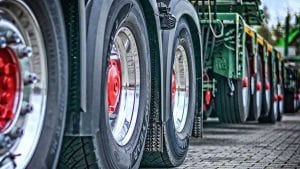 Fort Garry Industries (Fort Garry) has chosen the combination of Infor CloudSuite Distribution Enterprise alongside Infor partner Avaap. Fort Garry Industries is a leading provider of trailers, heavy truck aftermarket parts, and services for owner-operators, municipal and commercial fleets in Western Canada. Headquartered in Winnipeg, it has over 500 employees and 24 locations across Ontario, Manitoba, Saskatchewan, Alberta and British Columbia.
The selection
Fort Garry began to realise that its homegrown system was outdated. It needed a digital transformation program that enables it to leverage the Internet of Things (IoT), cloud technology, AI and analytics.
Fort Garry, therefore, began the search for a solution that included the industry-specific functionality it required. It looked at several applications including Epicor, Infor, Microsoft and NetSuite. In the end, it shortlisted Infor and NetSuite.
It finally chose Infor CloudSuite Distribution Enterprise, partly because of industry-specific functionality it included but also because of Avaap. The software decision was made easier as ICDE already included the functionality it required without customisation. It also satisfied the criteria that it could scale with any further growth that the company goes through.
Infor introduced Avaap as the implementation partner. It is a crucial element of any ERP selection. Why did Fort Garry select Avaap?
The Infor recommendation
its approach to the partnership
multiple references demonstrating a track record of success
in-depth experience with the industry, platform, and underlying technology
Importantly, it also showed an understanding of the Fort Garry business during the engagement process. Its strategic relationship with Infor was also important. Avaap is one of Infor's largest partners with more than 350 Infor consultants operating in 35 countries. It has won the Infor Partner of the year five times, the most recent, in 2018.
Matt Albus, director of information technology, Fort Garry, commented: "Our legacy solution served us well but was expensive to support and lacked some of the functionality we needed to drive transformation. Avaap had an implementation plan and proven experience in our industry, including references which spoke to its ability to implement the solution. Additionally, our IT staff currently spends the majority of its time maintaining the system."
The benefits
Fort Garry is hoping to realise several benefits from the new cloud-based applications. These include:
Create consistency across its operations
Allow employees to collaborate more effectively
Execute processes more efficiently
Access information for more informed decision-making
Albus added: "Getting live on CloudSuite will allow the team instead to focus on building value, providing us with more time to build differentiation and greater competitive advantage so we can better serve our customers and suppliers. We are also taking advantage of the opportunity to look at our processes, see what works well, and make improvements where necessary."
The project
Infor CloudSuite Distribution Enterprise is base on M3. Fort Garry will also leverage the Infor platform and specifically Infor ION to integrate to other solutions. Integrations include:
From M3 to the existing transportation system
From the transportation system to M3 or IDM
Between M3 and the EDI Document System
From FAX/email system and M3 or IDM
From POS/credit card system and M3
From online ordering system to M3
Unusually, Fort Gary is looking to implement the solution in a big bang approach. However, Avaap is breaking down the deliverables into Sprints. It will help ensure that the planned timescales for a roll out in early 2021 are achieved. The big bang approach maybe because of the intrinsic nature of the legacy product that might prove hard to dismantle.
Avaap Manufacturing and Distribution General Manager Robin Irvine said:  "Fort Garry Industries is never complacent in its approach, and that has resulted in a well-earned reputation that began more than 100 years ago. Investing in long-term, resilient, cloud-based infrastructure such as Infor- CloudSuite Distribution Enterprise will enable Fort Garry Industries to continue to thrive in the competitive future of the business landscape. We are excited for the partnership and contributing to the success of their transformation journey."
Enterprise Times
This is a significant win for both Infor and Avaap in Canada. Epicor has typically dominated the aftermarket industry. However, Fort Garry is significantly larger and with a more complex organisation than many. It suits the Infor solution as it can easily provide some of the other functionality that Fort Garry was looking for.
The choice of a partner is also critical. It demonstrates that Infor has partners with specific expertise that it can bring to the table and help win business. Having made the announcement, the pressure is now on Avaap to deliver a successful project. If it succeeds in taking Fort Garry live in 2021, overcoming the obstacles of business change and data ETL, it will have a noteworthy case study.