Before the coronavirus crisis' unprecedented impact, remote working did not present the huge challenge that many enterprises are now coming to grips with. It was simply the way some workers functioned day-to-day, a nice once-in-a-while choice for others and not even an option for many. All that changed overnight. Being able to work from home has become absolutely essential for most people. The effect on organisations across the globe will last well beyond the end of lockdown and in many cases will be permanent.
This fundamental shift raises critical new questions for business leaders. How do they keep a scattered and often disparate workforce coordinated, informed and on-task? How do they sustain focus on team and business objectives?  And, most critically, how do organisations maintain productivity?
Keeping teams across different locations and time zones in sync is challenging for any business at any time. It is an even bigger challenge with an unparalleled number of people working from home. And it is especially tough for those enterprises that have had to quickly adapt to remote working for the first time without having the right tools in place. Indeed 51% of businesses don't have a platform that enables team visibility on projects, according to global research from Clarizen. If not handled correctly, remote working can cause serious day-to-day disruption and, ultimately, risk to the enterprise.
Enabling effective collaboration
For employees working remotely and their team leaders, communicating effectively and coordinating activities to achieve productive collaboration can often seem an uphill struggle. Effective collaboration in an enterprise involves:
ensuring communications are in context of productive activities;
being able to track tasks;
setting clear priorities;
understanding and working to established deadlines;
making sure the right resources are deployed;
and enabling visibility within teams and management oversight;
setting out both team goals and wider business objectives.
Having the right tools to implement these criteria will have employees stop asking 'When can we return to the office,' and start asking 'Why do we have to return to the office?" according to Beverly Rubin, Clarizen's Vice President of Global HR in a recent webinar. Organisations should deploy collaborative tools that facilitate communications and actions that are clear, coordinated and relevant to business activities and aims.
Employing the right tools
There are, fortunately, cloud-based work management tools that address issues such as poor visibility, communication and workforce agility. Employing a work management solution that helps keep projects on task, on budget and on time regardless of where employees are would help enterprises combat the challenges of a scattered workforce. It would also provide businesses with an COVID-19 exit strategy that ensures they remain competitive regardless of what a post-coronavirus working world looks like.
Beyond COVID, enterprises that have already implemented a work management solution find they are gaining a competitive edge today. A platform such as Clarizen, which integrates email, Slack, Microsoft Teams, Google Drive and Excel, enables teams to set their own processes and provides a standard and unified view of progress. It provides workers with a powerful collaborative tool that offers business agility. While providing a single "source of truth" for sharing communications, monitoring activity and enabling better productivity.
A comprehensive and flexible work management platform helps teams keep dates, responsibilities and assignments top of mind. It enables them to collaborate on the right activities and focus on the most important priorities. Overall, it ensures colleagues are in sync with one another.
Reaping collaborative benefits
The near- and long-term advantages of putting in place the strategy, approach and tools for collaborative working are clearly evident. McKinsey has reported that over 90% of employees and executives believe lack of alignment within a team impacts the outcome of a task or project. Furthermore, recent research by the global management consultant found that online collaboration tools and digital workplaces help increase productivity by up to 30%.
Today, having real-time visibility of priorities and progress is absolutely critical for enterprises to successfully handle the impact of coronavirus. Without full visibility, employees working in a temporary location or at home can feel they are working at a disadvantage. A work management platform helps team members and their leaders to overcome this by giving everyone a clear view of all ongoing and completed work. Crucially, this can also provide senior management with oversight of key projects, helping feed into tactical and strategic decisions.
What's more, the ability to share all relevant and timely information helps make work processes smooth and boosts efficiency. In addition, work management tools help prevent silos from developing within an organisation as the workforce is spread and team members isolated. This is vital to ensuring that opportunities are not missed, goals remain aligned, business continuity is maintained and productivity is kept up.
Finally, enterprises with a remote workforce need to have a central repository for all information that is related to work and specific projects, including documents, notes, emails, messages and other assets. It means they can be retrieved and worked on 24/7, which is essential to enabling productive working from home or any other location.
Preparing for a digital future
While many businesses have over time adopted a hybrid workplace environment that allows a degree of homeworking, the COVID-19 crisis has had a sudden and fundamental impact. It has meant most enterprises have had to abruptly adapt to the new normal of having an entirely remote workforce. And while workforces are embracing digital workspaces, it is increasingly unlikely many will settle back into the old normal anytime soon.
COVID-19 has made managing a remote workforce even more challenging. But forward-thinking company leaders can look to a cloud-based work management approach that leverages the right tools to implement a strategy that empowers the workforce and provides the business agility they need to succeed as the COVID-19 crisis continues to evolve.
To learn more about how cloud-based work management tools help foster workplace collaboration while boosting workflow, efficiency, and business agility, visit www.clarizen.com. Or try our free trial here: https://www.clarizen.com/free-trial/
---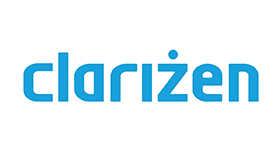 Clarizen connects work across the enterprise, turning ideas into strategies, plans, and action. With Clarizen, organizations can work the way they want to work and have real time-visibility into all their workstreams. This keeps teams focused on the things that matter, delivers results faster, and helps them exceed their company goals and customers' expectations. To learn more, visit clarizen.com.