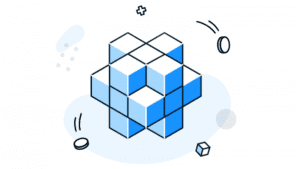 LiquidApps is integrating LiquidOracles into Equilibrium's EOSDT stablecoin framework. The LiquidOracles integration will enable EOSDT to source asset pricing data in a seamless and robust fashion. This avoids network congestion and harmful attacks. LiquidApps is a blockchain company focusing on decentralised development.
Equilibrium offers a software service with a consensus-based governance system, running an all-in-one interoperable DeFi hub. EOSDT is a stablecoin built on top of the Equilibrium framework which offers a store of dollar value free from volatility and uncertainty.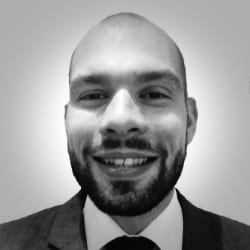 "We look forward to expanding our offering further as DSPs on the DAPP Network, and having accurate, reliable price information is crucial to the smooth functioning of the EOSDT stablecoin", says Equilibrium's CEO,  Alex Melikhov.
"With LiquidOracles, we've found a solution that is engineered to work seamlessly in any condition, and can remain unaffected by congestion or network fees."
Blockchain oracles
Blockchain oracles serve a critical function for DeFi applications. They provide external, non-blockchain-based information on asset prices. These are crucial to on-going processes.
Oracle processes include:
dynamic pricing models
processing margin calls
risk management.
To deliver these requires a diversified set of oracles if only to achieve security through redundancy. Using such a set of diversified oracles enables each oracle to return the requested data before the system aggregates a final asset price. However, oracles, often built off-chain, can become congested if there are many transactions on a blockchain network. When they stop functioning correctly, price data flows can freeze. This opens mechanisms for exploitation and can cause price disruptions. In a DeFi transaction network, such imperfect functioning can cost millions.
Equilibrium and LiquidOracles
Equilibrium has integrated the DAPP Network's LiquidOracles. These keep data verification on-chain, protecting the data streams flowing into smart contracts from manipulation and systematic failures. LiquidOracles enables each chain party to validate its performance while offering additional options like:
built-in and trustless capabilities: LiquidOracles does not require a separate chain to operate oracles, while still remaining fully decentralised.
source freedom: adopters of LiquidOracles can choose from any single source or multiple sources for data streaming (based on the DAPP Service Provider's, or DSP's, needs).
customisable trust: developers can choose between two or more DSPs, and compare their responses. Equilibrium, for example, runs its own DSP on the DAPP Network (verifying LiquidOracles' results as an additional layer of security).
trust balancing: developers can adjust the level of trustlessness they want by modifying the number of DSPs used and therefore the operational cost. A program that requires more trust, like in a financial institution, will require more DSPs but will pay more (whereas one that requires less trust can use less DSPs and pay less).
staking advantage: staking on the DAPP Network, instead of paying per use, acts as an incentive to a DSP to maintain reliable infrastructure (in effect enhancing the robustness of oracles).
"We are excited that Equilibrium has decided not only to integrate LiquidOracles but to scale its impact by becoming a DAPP Service Provider (DSP)  on the DAPP Network," says CEO of LiquidApps Beni Hakak.
"LiquidOracles is crucial to supplying data with a high degree of integrity to DeFi DAPPs, and now third-party developers can gain access to Equilibrium's efficient price feeds and seamlessly integrate them within their DAPPs."
Enterprise Times: what does this mean
Blockchains are blind to the outside world, and often even to other blockchains. Blockchain oracles offer a way to 'give eyes' to otherwise blind blockchains. This is what LiquidApps provides to Equilibrium and EOSDT.
Until recently, there was not a great deal of blockchain oracles. Chainlink and Icertis/Microsoft represent two 'alternatives' which Enterprise Times has discussed.