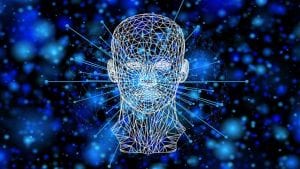 IDnow, the German identity verification start-up, is in talks with the UK government about its identification technology. The talks are aimed at creating a COVID-19 "immunity passports" for those who have recovered from the virus. The plan is to provide a technology that would allow employers to know who is "safe" to return to the office. It is also a technology that is likely to be used by airlines so that it can be sure that passengers are safe to fly.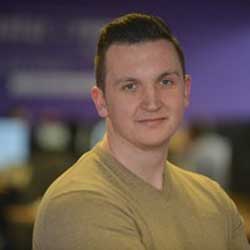 Roger Tyrzyk, Head of Sales UK/I at IDnow, comments: "Identity verification is now a high growth market – especially during the current crisis when digital products are in higher demand than ever before. The current requirements from the UK government allows us to play to our strengths in creating innovative technology to support this vital strategy. The impact of the current pandemic has shown the important role digital identity verification can play in helping the UK get back on its feet.
"We expect a new normal after the pandemic, so anticipate further growth as people adjust to the new digital ways of working and living. In fact, it will soon become the norm in all kinds of different industries as they look to use secure video base identity verification products to onboard customers or to perform electronic signatures."
To understand more about how it works, Enterprise Times talked with Tyrzyk about the technology and what it is used for.
How does IDnow work?
IDnow is an ID verification technology. It has developed its own AI technology that does a video verification of a document using the camera on a mobile phone. The AI scans documents looking for security and watermark features to see if they are real or fake.
It starts with an image of the document which it checks against a database maintained by IDnow. It holds the security features of hundreds of different government-issued documents from around the world. The first test is whether the layout of the document is correct. It checks the placement of text, fonts, images.
Once a document passes that test, the next check is the security features such as holograms.
Tyrzyk said: "The user tilts the document to the side and also open and down. It allows the software to detect if the holograms are correct. It is very hard to fake holograms in the way that they're identical to the real ID."
There are a lot of fake identity documents available for sale. Why can the criminals not just print their own? Tyrzyk commented: "The problems with those cheap ones are that they are bad copies, they're pretty easy to stop. There are fakes that you pay 5000 pounds for, where they get the positions right, and they get the fonts. But they will never get the hologram 100 per cent right because it's impossible."
Camera technology varies across devices. How do you avoid noise?
Tyrzyk replied: "Our software detects the noise in the streaming. We have built-in glare and blur detection. If it fails those, we don't accept it. We also check for any filters on the camera. Another thing we look for is a digital forgery."
How do you tie verified documents to the user?
Having a document that passes the tests is just the start. The next stage is to stop fraudulent use. Many people using fake documents rely on changing their appearance to look similar to the image on the document. How does IDnow get around that?
Tyrzyk said: "What we're doing then is a selfie as a biometric check. We are not taking pictures of people. We're checking 90 points in the face. The algorithms checks points in the face and the symmetry, and that's what we store."
ET asked how the templates were stored and encrypted. Tyrzyk did not want to talk in detail about that as it was part of the on-device security features. However, there is a concern about the amount of biometrics, especially facial recognition, that is available.
Tyrzyk continued: "After we do the selfie, we do a likeness check. We ask the person to move to the left and right, so we have a 3D picture off the face. It means we can prove its not just a portrait or still image that someone is holding."
A major benefit of using biometric markers rather than facial recognition is accuracy. IBM, Amazon and Microsoft have recognised that the systems they have been providing to law enforcement are flawed. This is mainly due to training sets and the underlying algorithms. IDnow is avoiding that as it relies on 90 physical markers and does not need to be trained on images.
IDnow is using video to improve the security
In Germany, IDnow is also doing video verification. Tyrzyk explained how that works. "It is a face to face call with an actual human, an agent that we employ. It delivers a more secure check. We can ask real social engineering questions. For example, who are you opening the account for? People have to answer specific security questions that we have. The agent is also taking pictures during the conversation to be sure that the person is whom they claim.
"The identification process is running automatically in the background as this is a real hybrid model that we have. The human interaction can spot different things such as how people behave or if they are looking at someone else in the room for help. In the past few years, we have stopped many criminals."
Interestingly, when asked, Tyrzyk said that the AI was not using behavioural, speech or emotional algorithms. These are beginning to be used by other vendors, and it will be interesting to see when IDnow adds them.
How will this work as an immunity passport?
The World Health Organisation, the US CDC and other health organisations around the world are opposed to the phrase "immunity passport." They say that this is because no evidence having had COVID-19 makes an individual immune to the disease. What are you using that phrase in your announcement?
Tyrzyk said: "We don't use the name as such. It is the phrase that the UK government is using. We are just providing the verification technology and nothing more."
One of the challenges of an immunity passport is that it needs to be linked to testing. Some vendors, such as COVI-PASS, are working with laboratories to ensure that they have access to the underlying tests at source. Tyrzyk says this is not what IDnow wants to do. How will IDnow verify a claim that someone has been tested?
Tyrzyk responded: "We are focusing 100 per cent on just identity verification. How I think this works best is if the UK government has a platform to check these things. It could be the NHS website, where all the data is stored. You would go on a journey to have your identity verified to be issued a passport.
"Added to that there is, for example, a database check to confirm your address and maybe a check of the electoral register or any other accessible data that the government has. The platform would class you as an active person that owns an immunity passport. When you add in your test results, the government platform would check with the approved lab and accept or reject that update."
Enterprise Times: What does this mean
Tyrzyk is very clear about what IDnow can contribute to the idea of an immunity passport. The company is not going to be drawn out of its core competency to take advantage of the current situation. It makes sense that their technology just plugs into any platform that is provided. Importantly, it can be plugged into multiple platforms.
IDnow has deals with several large corporate bodies. They are looking at the technology as a replacement for existing identification methods. The company has its own API. It can be used to integrate its platform into corporate security models. If the UK government does build its own trusted platform for immunity testing, then enterprises would undoubtedly look to integrate with IDnow for that check.
The video checks are a good idea and have proven their value. However, the lack of other technologies such as speech, emotion and behavioural analytics should be addressed. They will help harden the platform and make it easier to detect fraud.