Pulseway has launched a stand-alone patch management solution targetted at IT functions and MSPs. Pulseway Patch was, and still is, also available as an additional module as part of the Pulseway RMM solution. Enterprise Times spoke to Marius Mihalec, Founder and CEO of Pulseway, about the new solution.
Pulseway Patch already supports 89 applications; it is adding more weekly. Mihalec noted: "We've constantly been adding titles, internally the marketing material cannot keep up with the pace of adding titles, which is a great problem to have."
Enterprise Times asked Mihalec whom he intends to target with this new offering?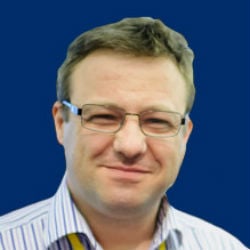 "IT administrators, MSPs who are currently not using our RMM solution, and they're not using any patching solution to secure their environment. We found that there are tons of them. Some are not considering RMM for various reasons. They may be locked into a long term contract with another provider. They could really use a solid patching solution."
Enterprise Times wondered whether this was the original plan 12 months ago to launch the solution as a separate product. Mihalec replied: "Initially, we created our patching engine because our customers asked for it. We already had OS patching at that stage. Because we got great traction and super satisfaction from our user base, we realised that this is a good product to be offered to any security–conscious IT administrator out there. They want an easy to use, mobile–first interface that Pulseway has been releasing over the years. We're bringing that to the stand–alone patching solution.
Pulseway Patch

As one might have expected from a solution born from a module, this is not a first-generation solution with limited functionality. First launched in April 2019 there are now 1,400 customers using the core of this solution within Pulseway RMM. Pulseway Patch includes:
Mass deployment: Pulseway Patch detects and enables the patching of every endpoint, both inside the corporate network and for any homeworkers.
OS Patching: Windows operating system patches can be applied quickly.
Third-party patching: Not only for the current 89 titles but companies can add more using the Custom Titles module.
Patching automation: IT Teams can schedule patching updates, for example on Patch Tuesday teams can schedule the critical security patches to roll out without manual intervention.
Central management: Manage the whole patching environment from a single management interface.
Reporting: Quickly deliver reports to identify machines not yet patched or the status of the IT estate.
Enterprise Times asked Mihalec whether Pulseway Patch support sandboxing to allow customers to test version updates before fully rolling out.
"First of all, we test all the updates daily. Every update we push, we test in our testing environment. That means every OS combination possible, every update that comes out, we back all of those. Absolutely the customer can set up policies to just roll it out on some testing machines first, assess the impact and then do a wider roll-out."
One omission from this list of functionality is mobile device management. On the possibility of adding this Mihalec noted: "We don't have any short term plans to do it. But we're not excluding that in the long term."
How much is it?
Pulseway Patch is available now. It has a scaling price with Mihalec confirming that organisations with more than 1000 endpoints would enjoy cheaper. The current prices are calculated per endpoint per month, with a minimum of 20 endpoints:
1 – 199: $ 0.90 per endpoint per month
200 – 499: $0.79 per endpoint per month
501 and up: $0.50 per endpoint per month
For customers using Pulseway Patch as part of the more extensive RMM solution, pricing is significantly less. However, it is an add on to the full IT management solution that starts at $2.20 per workstation per month.
Enterprise Times: What does this mean
Mihalec has seen an opportunity in the market and is grabbing it. Importantly this could also become a gateway to the broader RMM product. In a canned statement Mihalec points out: "With the recent dramatic rise in remote working, combined with increasingly sophisticated malware attacks, it is essential that organisations of all sizes can patch OS and 3rd party applications quickly. "
Mihalec raises a good point. Also, with physical presence at users machines now an impossibility; the idea of performing remote patching for devices, not on the corporate network is suddenly more relevant. Pulseway has done this securely for over a year now. This is a smart move by Mihalec and one which may help the company grow even faster.