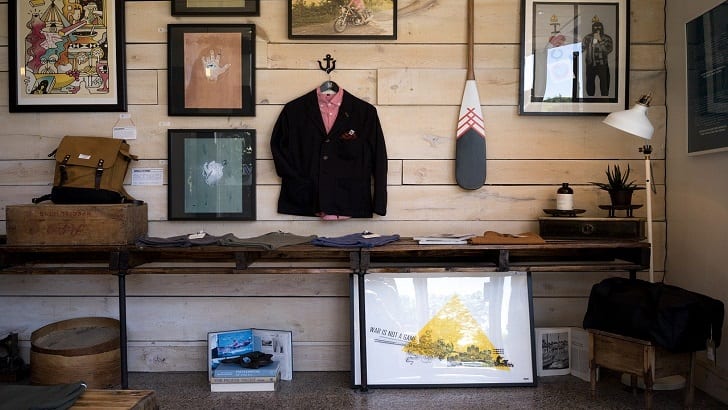 Retail and eCommerce highlights this week include: Codeless Platforms and Digital River form a partnership to extend back-office integration for merchants. Griot's Garage upgrades its eCommerce website, powered by Kibo's eCommerce platform and YourZoom visual merchandising solution from DEPlabs.
Mark Adams has moved on to Attraqt, so BigCommerce appoints Jim Herbert as the new EMEA General Manager. Herbert is an eCommerce industry veteran and expected to expand European growth into new regions. Performance marketing company, Fluent is partnering with Zendesk to enhance the consumer experience. Zoom has emerged as a popular solution for business and private use during lockdowns. Its revenues jumped 169% to $328.2 million during the first quarter of the year.
Codeless Platforms and Digital River form partnership
Codeless Platforms has signed a partnership agreement with Digital River. It has access to over 200 countries, 20 local acquirers, nearly 200 bank connections and 70+ payment options. Digital River allows brands the ability to grow revenue by entering new global markets. It delivers the local experience that customers expect in their region.
Digital River customers are now able to exploit the flexibility of BPA Platform's integration and automation capabilities. It should enable them to gain full control over the management of their eCommerce processes. The management of inventory, accounts, warehousing and sales order processing will be made easier between customers' eCommerce sites. This includes platforms such as Magento, Salesforce and SAP Hybris and backend systems.
Digital River clients benefit from its proven global infrastructure that enables brands to move into new global markets with expertise, letting Digital River handle all the complexity of compliance, taxes and payments. Acting as both the merchant and seller of record, Digital River removes the risks and challenges associated with international eCommerce. It allows companies to focus on growing their business, while they focus on keeping it secure.
Griot's Garage upgrades its eCommerce website
Kibo announced Griot's Garage, has upgraded its website, supported by Kibo's eCommerce platform and YourZoom visual merchandising solution from DEPlabs.
Griot's Garage is a leading brand of car care products, detailing supplies, and garage accessories for the car care perfectionist. Since launch, Griot's Garage has reported a 10% uptick in conversion rates and a 15% increase in time on site. All due to the improved product resource content, explicitly designed for shoppers to interact with the video and images.
One of the biggest drivers that led Griot's Garage to upgrade was the rise in mobile business in recent years. The website needed to support its newfound growth in mobile, and truly capture the brand's identity and product offerings in a more interactive way.
Kibo's platform, combined with the YourZoom visual merchandising solution from DEPlabs allowed Griot's Garage to create a customised website. The website was perted to a more responsive, mobile-first site that highlights products in immersive detail while optimising site performance. The site also includes enhanced navigation that allows shoppers to find educational resources about the retailer's products more easily. The site also includes new features such as packaging of product families and how-to videos.
BigCommerce Appoints Jim Herbert as EMEA General Manager
BigCommerce has appointed Jim Herbert as Vice President and General Manager for EMEA. With more than two decades of eCommerce industry experience, Herbert will lead the company's European operations. He will be responsible for extending BigCommerce's presence in continental Europe, the Middle East, and Africa. He is replacing Mark Adams, who has led the UK office since its opening in 2018. Adams will take over as CEO of Attraqt, which is also a BigCommerce technology partner.
"In many ways, Jim is the ideal person to lead the next stage of growth for BigCommerce in Europe. He has extensive experience in European expansion and in-depth knowledge of the eCommerce landscape. Jim also brings lasting relationships with our eCommerce partners. They are key to our scaling to meet the market demand with best-of-breed solutions and delivery for our merchants," said Marc Ostryniec, chief sales officer for BigCommerce.
"I am confident Jim will make an immediate impact on the ground. Further strengthen the great work already underway to expand the BigCommerce ecosystem to merchants and partners across Europe."
Herbert joins BigCommerce from AyataCommerce, an eCommerce systems integrator and consulting service, where he served as Interim CEO. Before AyataCommerce, Herbert held leadership roles at Digitas, Zetman, Greenlight Commerce and Practiv. Herbert also co-founded eCommerce systems integrator Sceneric, which he scaled across Europe, the United States and APAC. The company grew from a startup to $20 million turnover during his time with the company.
Fluent Partners with Zendesk to enhance the consumer experience
Fluent, Inc., a performance marketing company, is partnering with Zendesk, Inc., a CRM company, to enhance its customer support services. It signifies Fluent's plans to create digital experiences that empower consumers engagement with the products and services that enrich lives.
Collecting first-party, self-declared data across its proprietary media properties, Fluent helps advertisers deliver relevant offers to the right audiences. By integrating Zendesk, Fluent seeks to enable faster, more efficient processes for tracking, prioritising, and resolving customer support tickets. Zendesk's support and customer engagement software will support Fluent's expansion and help to create better digital experiences for consumers worldwide. Fluent serves more than 150,000 customers across hundreds of industries.
To lead this integration, it has promoted Peter DeCaro to Senior Director, Business Process Operations. In this new role, DeCaro will work with various teams to streamline both Fluent's customer support claims and fulfilment functions. DeCaro has experience overseeing workflow and process improvement at companies like IAC and Bitly. He will work to strategically elevate Fluent's consumer support approach.
Fluent plans to develop and execute high-performing customer acquisition programmes that deliver better digital advertising experiences for consumers. The campaigns will deliver measurable results for advertisers. Fluent plans to continue expanding its product offerings and business relationships to align with changing client and consumer needs.
Zoom revenues grow 169% because of lockdowns
Zoom has quickly emerged as a popular solution for business and private use. Its revenues jumped 169% to $328.2 million during the first quarter of the year.
Now, the company has adjusted its forecast for the year to $1.8 billion, up from an estimated $915 million previously.
"We were humbled by the accelerated adoption of the Zoom platform around the globe in Q1. The COVID-19 crisis has driven higher demand for distributed, face-to-face interactions and collaboration using Zoom. Use cases have grown rapidly as people integrated Zoom into their work, learning, and personal lives," said Eric S. Yuan, Founder and Chief Executive Officer of Zoom.
"I am proud of our Zoom employees who dedicated themselves to support customers and the global community during this crisis. With their tremendous efforts, we were able to provide high-quality video services to new and existing customers."
The company reported that its customers with at least ten employees rose 354% to 265,400. It indicates that more of their customers began to work remotely. Net income increased six-fold to $58.3 million.