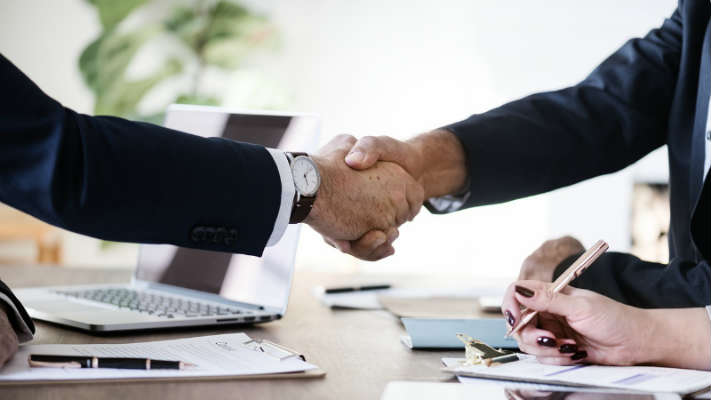 Priority Software has added another solution provider to its growing UK channel partner ecosystem. The latest addition is FinQ Business Solutions. FinQ was founded in November 2019 and appears to be a spin-off from Acumen Accountants. Both companies are based in Portlethen, Aberdeen, Scotland and share several senior executives.
FinQ supplies and implements business technology to organisations across the UK. The small team (5, according to LinkedIn) offers advice and solutions to companies from SME to Enterprise, according to the press release. However, its web site as yet has no case studies. It has just become an authorised partner of Priority Software and is already reselling Basware InvoiceReady. Fin-Q will operate across Scotland and also has a presence in the UK, one of its founders, Rob Hamilton, appears to be based in Guildford.
Russell Jaques, Managing Director at FinQ, commented: "To support our fast-changing landscape and enable our customers to regain control of their business, many are now primed and ready for digital transformation. They're now looking at business management solutions that enable remote working, but with all the functionality of an on-premise system. They want easy access to real-time business data from anywhere, at any time. The next logical step is to help them implement cloud-based ERP and mobile apps – the heart of Priority Software.
"We're proud to be Priority Software's authorised reseller in Scotland and the UK and are confident that Priority ERP will help our customers step up their game. Priority delivers end-to-end ERP functionality in a single cloud solution, with purpose-built apps to manage specific functions – and this is precisely what our customers need to mitigate supply chain risks, increase productivity, and grow."
Priority expands UK channel
A few years ago Priority only had a single channel partner in the UK Medatech. It now has several including:
David Greenlees, Managing Director, UK and Ireland at Priority Software, said, "We are especially pleased to welcome FinQ, the newest member of our global partner network. Our expansion into the region is in keeping with Priority's consistent growth strategy. It supports our promise to both Scottish and UK companies, that ERP can serve their immediate need for cloud and mobile solutions, today, and well into the future."
Enterprise Times: What does this mean
For Priority Software, this announcement may be less about FinQ and more about Acumen Accountants. Acumen is a well-established organisation that, if it can provide leads to FinQ, may see the latter grow quickly. While the addition of FinQ is noteworthy, it is still only a startup.
Priority needs to convince some larger resellers to succeed in the UK market. It offers a rich ERP solution that is capable of supporting a wide variety of industry sectors. It does so successfully in Israel and with growing success in the US. One thing it lacks is an ecosystem of partners that can really help it to drive growth across its chosen markets.