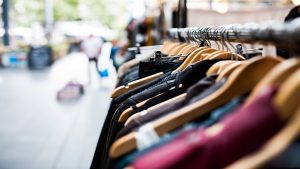 Retail and eCommerce news this week includes British sportswear and football equipment supplier Umbro launching an Italian online store. Headless commerce has arrived on WordPress courtesy of BigCommerce, Hy-Tek Introduces ECOMPLETE eCommerce Solution. Maintel solution allows retailers to combine smart camera technology with in-store data analytics to transform the shopping experience.
Kooomo launches Umbro's Italian online store
British sportswear and football equipment supplier, Umbro has chosen Cloud Commerce Platform, Kooomo to launch its online store in Italy. The company is breaking into a new market as part of its corporate digitalisation process.
Umbro founder Harold Humphreys believed that style was a performance advantage and stated: "If you look smart, you play smart." The organisation retains this belief today, combining stylish and technical kits with a professional service for all teams.
Kooomo's agile digital commerce platform will enable Umbro to put its best foot forward in the Italian market. At the same time, it will help deliver against the company's wider digitalisation strategy.
Michela Tedone, Marketing Manager Umbro Italy, Umbro comments "When looking for a supplier who could bring our vision to life in the market, we knew we wanted one which could provide us with a SaaS cloud platform that is flexible, international and brought all aspects of the business under one roof for us to easily manage. "
"After assessing various suppliers, we quickly realised that Kooomo could clearly satisfy our needs with regards to the cloud platform. But it was the knowledge and experience in working with sport and fashion retailers that led us to our decision. The fact that we've had an Italian speaking project manager to guide us through all of the pre and post go-live stages has also made the process much simpler and more personal to us."
Headless commerce reaches WordPress with BigCommerce
WordPress has now been added to BigCommerce to deliver an enterprise-level of headless commerce on its platform. New technology such as this opens up bigger opportunities for WordPress users. Business owners can now scale commerce into an existing WordPress platform, freeing up time to market and design by using the BigCommerce engine to deliver eCommerce rich features within the site.
WordPress owners will have access to the full suite of functionality within BigCommerce in one central location rather than a dedicated eCommerce website. Headless technology deployed in this way allows for an effortless customer journey between the content site and eCommerce store through to making a checkout, without the need to open up a new website, new tab or start a new user journey.
BigCommerce utilises the WordPress themes and styling, so the look and feel will remain the same. This will expedite lead times to become eCommerce ready, as opposed to creating a standalone BigCommerce store from scratch.
Features:
Easy WordPress Plug-In available within the WordPress community.
BigCommerce continues to be fully SaaS (Software-as-a-Service) based, reassuring online retailers that their platform is kept up to date with security fixes and the latest updates.
Full PCI compliance protocols reduces the liability and risk, giving peace of mind for the online businesses.
BigCommerce has over 65 payment gateways covering 100+ countries, and 250 local payment methods enabling global support out of the box.
Unlimited product catalogue sizes.
Delivery of multi-channel product availability through seamless connections to eBay, Amazon, Facebook, Instagram and GoogleShopping, among others.
Full Gutenberg editor compatibility, reducing time to learn and effortless familiarity.
Hy-Tek Introduces ECOMPLETE Ecommerce Solution
Hy-Tek Material Handling and its Johnson Stephens Consulting (JSC) division introduce ECOMPLETE, a comprehensive solution that helps companies improve existing eCommerce platforms or enter into eCommerce for the first time. A one-stop shop for eCommerce components, ECOMPLETE takes sellers from click to ship and everything in between.
ECOMPLETE's predesigned, pre-engineered modular approach allows companies to select needed components. Modules include facility acquisition, order management, warehouse management, material handling equipment, operational readiness and support, and webstore shopping cart systems.
"ECOMPLETE is designed to support eCommerce success during the pandemic and long after business returns to normal. From implementation through finish, ECOMPLETE takes a fraction of the time of traditional projects, accelerating eCommerce operations," said JSC Managing Principal Sandy Stephens.
Smart camera technology with in-store data analytics to transform the shopping experience
Maintel, a provider in cloud and managed IT services has launched a solution to support retailers in the struggling high street. The solution uses data from in-store smart cameras to gain more insights into customer demographics, behaviours and activities in-store. It allows retailers to capture facial awareness, demographic and footfall data in-store and use the intelligence gained to:
Plan and adapt store layout based on who is using the store. Where they go, what products interest them and how it affects their mood.
Develop personalised offers to consumers by being able to see how the consumer travels around the store. Offer promotions related to the products they are most interested in.
Identify suspicious activity by monitoring unusual behaviour or dress which may indicate possible malicious motivations such as shoplifting.
It can be used to monitor in-store occupancy levels, verify customer age to ensure they meet designated shopping hour criteria. It can also be used to track social distance spacing. Retailers now have a legal duty of care in a COVID-19 world to both employees and visitors. By acting on this data retailers can adapt store layout and reduce over-crowding. Providing reassurance to employees and consumers that the retailer is taking the necessary steps when it comes to social distancing.
In addition, the solution can be installed in distribution centres, alerting managers if employees are not properly equipped with protective equipment such as PPE or hard hats. Or adhering to social distancing rules.