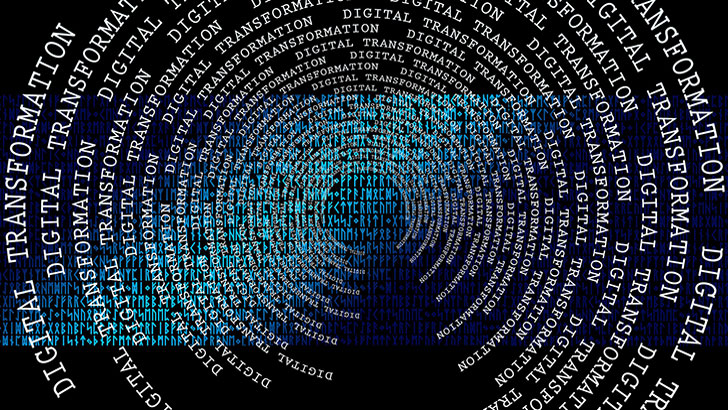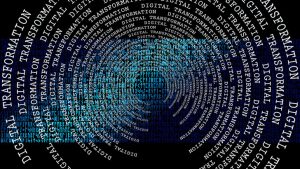 At Pegaworld Inspire, Pega unveiled its latest product Pega Process Fabric. Pega calls it a new cloud-based software architecture that it has dubbed a Platform for Platforms. The goal is to provide a single solution that runs across all the technology silos inside the enterprise.
This is not a new goal. Lots of organisations talk about and deliver tools to automate the collection of data from multiple silos. It's core to the goal of digital transformation. Don Schuerman, CTO & Vice President of Product Strategy and Marketing at Pegasystems said: "The average enterprise has 129 independent business applications."
The problem is that many of those applications are disconnected from each other. Users are constantly moving between applications, and data is not being shared. Schuerman believes it will only get worse. He said: "As they move to microservices, cloud-based services, SaaS architectures, that number and complexity is frankly only going to increase.
"The cost of that disconnection in terms of the work that organisations need to do missed opportunities, manual processes, the old sort of sneakernet connectivity between systems is also going to increase."
What is that cost in monetary terms? US$149 billion per year across the US and UK according to Schuermann.
What is the need for a new process fabric?
Pega believes that customers want to evolve their processes rapidly to meet the need for change in the business. It will support the acceleration of innovation and enable them to deliver new releases, faster.
According to Schuerman: "We're seeing needs from our clients to balance both the independent development of different processes, different applications, citizen development teams enabled to build low code apps, but they also want to be able to connect that back up together when they need to."
Low-code development, whether that be by developers or users, plays a part in this. Schuerman says that customers want to be able to create processes, code, applications and connect it together. Importantly, they also want to connect to multiple tools, multiple data sets and integrate with any vendor.
Schuerman believes that to provide that connectivity and freedom of choice, requires a new fabric. He said: "We call it a fabric because we think this needs to be a very lightweight, non-intrusive way of connecting all this together. It allows customers to maintain their independence and microservices architecture. That is ultimately what's driving all of these different systems."
What is in the Pega Process Fabric?
The Pega Process Fabric extends much of what is in Pega's existing solutions. It takes advantage of the DX API which underpins the Pega Salesforce extender. It also allows Pega to embed chunks of Pega process underneath existing UI frameworks. By underpinning those frameworks, those processes continue to work even as the framework evolves.
The announcement calls out four key features:
Enabling employees to work smarter: With interwoven experiences, employees can work across Pega and non-Pega applications within a single user interface – which helps eliminate inefficient screen switching. An Interwoven Worklist consolidates tasks for each employee in one place and uses AI to help ensure the most important work gets top priority.
Providing leaders with better visibility into work:  Managers and executives can see how and where work is being done across the entire enterprise. Process insight analytics give leaders a full view into in-progress and completed work across systems and business units.
Connecting partners into workstreams: As organisations increasingly expand their ecosystems, Pega Process Fabric helps them and their partners tie their systems together and operate as a unified team. This allows everyone to track progress, share data, and automate work across organisational boundaries.
Freeing IT teams from inefficient development work: With Pega's low-code model-driven architecture and software reuse, businesspeople can easily connect systems into Pega Process Fabric themselves in just minutes. This takes the pressure off of IT teams to continuously connect new software to the fabric to meet the latest market needs.
Interwoven Worklists key to the success of the fabric
At the heart of the Pega Process Fabric is the Interwoven Worklist. Schuerman says it will be released this summer as part of the 8.5 release. It will come with a set of connectors that enable the fabric to talk to systems from other vendors. Schuerman called out Salesforce and ServiceNow as two of the connectors that Pega will release.
The press release lists connectors to Salesforce, ServiceNow, Microsoft Outlook, and Google Gmail, as well as open robotic automation APIs from UiPath and Blue Prism. All of these will be available for download on the Pega Marketplace.
Schuerman described the Worklist as: "A single intelligent work list so that the employee doesn't have to manage all of their work in different places, they come to a single place."
There will also be analytics around the Interwoven experience. It will allow managers to see where the work is flowing and being done. Pega expects this to identify bottlenecks and gaps in existing processes. This level of analytics will inevitably cause process refresh inside organisations.
Bottlenecks may be caused by overly complex processes. Simplifying those processes should open the door to greater automation. This is good news for Pega as it allows them to position their AI and bot technology as the right solution to automate and speed up those processes.
Enterprise Times: What does this mean?
Everybody wants to have the solution to digital transformation issues. Statista puts worldwide revenue from the digital transformation market as being in excess of US$1.3 trillion in 2020. It will reach $2.3 trillion by 2023.
Pega is already deploying parts of the Process Fabric. This is because it is using technologies it has shipped over the last few years to underpin this new platform. The DX API and others, along with data visualisation, are already there. Integrations, the Interwoven Worklists and the process insight analytics will appear later this year in Q3. There will be multiple releases of new integrations and other elements of the Interwoven Worklists over the next few product releases.
This release taps into challenges that organisations are having with digital transformation. Many are struggling with automation that doesn't deliver, and processes that become overly complex. At the same time, businesses are investing large sums but not necessarily seeing the promised benefits.
If Pega can smooth the process and become the broker between solutions, it will have carved itself out a highly lucrative niche.