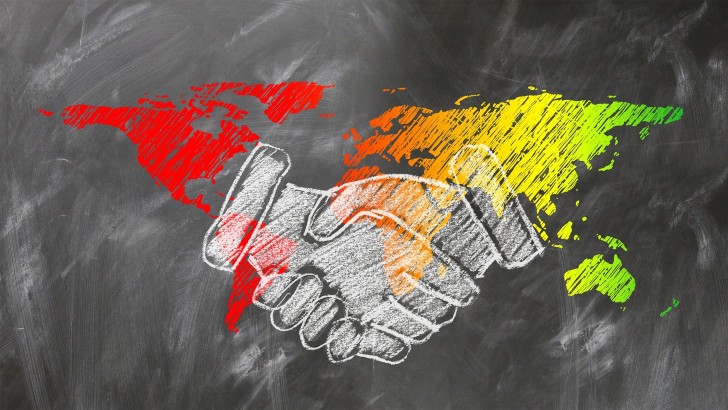 Unit4 has a new partner program. Beata Wright, Global Head of Partner Ecosystems at Unit4, has now completed the groundwork for the objectives that Mike Ettling, CEO at UNIT4, set her for 2020. Earlier this year Ettling revealed that Wright was focused on a new partner definition, partner governance and a partner enablement structure. Unit4 has now announced a new value-based global program for its existing and new partners.
Wright commented: "As customer expectations continue to rise, our Global Partner Program is tailored to help us meet those expectations and to continue to scale our business, to meet market demand. Through this new Unit4 partner experience, it will allow us to solve our customers' complex business requirements with an enhanced portfolio of solutions and services. Having partners that can enhance the capabilities of our People Experience suite by building extensions and plugging into our solutions is core to our strategy and critical to meet the needs of our global customer base."
Importantly the new program will bring a uniformity of approach across the whole partner ecosystem for Unit4. It should bring clarity to the broader market. It should also help potential partners understand where they can fit within the ecosystem.
Partner definitions/models
There are now three kinds of partners:
Go-To-Market (GTM) Partners: These partners are an extension of Unit4 and will sell, implement and support Unit4 solutions. It includes resellers, value-added resellers, and OEMs. GTM partners include Abilita, Arete and Embridge Consulting.
Service and Delivery partners: These partners have consultants trained on Unit4 applications, they deliver implementation, integration and support services. They include 2Opus, G7 and Greenlight.
The three categories are not mutually exclusive, and several companies fall into two or three models. These include companies such as Capgemini, Embridge Consulting, Microsoft and Tieto Evry.
Within these categories, there are also three levels of partners:
Select partners are specialists in their respective markets and are new to the Unit4 partner ecosystem. They are committed to developing and supporting a long-term relationship with Unit4;
Premier partners are those organisations that demonstrate a high level of skill and market success and who can actively collaborate with Unit4 to deliver significant customer value through innovative solutions;
Elite partners are those that achieve the highest level within the Unit4 partner program and consistently demonstrate the ability to meet the highest level of success with Unit4 and customers.
Partners can also focus on specific Unit4 applications, suitable to there expertise. They include:
Unit4 ERP
Unit4 FP&A
Unit4 Financials
Unit4 Student Management
Unit4 HCM
Perhaps surprisingly Unit4 PSA is not currently included in the list of products available for companies to partner with.
Partner enablement
Wright has also created a partner organisation that will support existing partners and guide new partners through an onboarding program. The program includes support for sales, pre-sales, implementation, and support for all Unit4 products and industries. The partner team is aligned both regionally and vertically, which means relevant experts are available no matter what the partner focus.
The partner community also has access to dedicated forums on the Unit4 Community4U enabling them to share information, knowledge and expertise.  There is also a certification program to assist partners to gauge their levels of expertise within their organisation. The new partner program has five goals:
Share success
Enhance the performance
Take partner business to the next level
Build Expertise
Extend Global Reach
Existing partners seem enthusiastic about the new structure. Emma O'Brien, CEO of Embridge Consulting, commented: "Unit4 is focused on empowering its partners to drive transformation for customers and we are honored to be part of the Unit4 Partner Ecosystem. We are already embracing some of the latest innovations such as the extension toolkit and looking at differentiating apps we can build as a valuable add on for the customers we serve. Together we can deliver more innovation and more value to our customers."
Enterprise Times: What does this mean
Wright has created a strong foundation to grow the Unit4 partner ecosystem. It brings structure to the community and also a clear definition for any new partner onboarding. Holger Mueller, VP and Principal Analyst, Constellation Research commented: "A strong partner ecosystem delivers interoperable specialist solutions that deliver value at the heart of customer pain points."
A measure of whether Unit4 has achieved this will be in a few months. Existing partners will have defined roles and levels, and new partners will have been onboarded. Another improvement may be a find a partner page. Currently, Unit4 just has a list of partners, but without investigating each one, it is difficult to easily identify the best partner to work with.