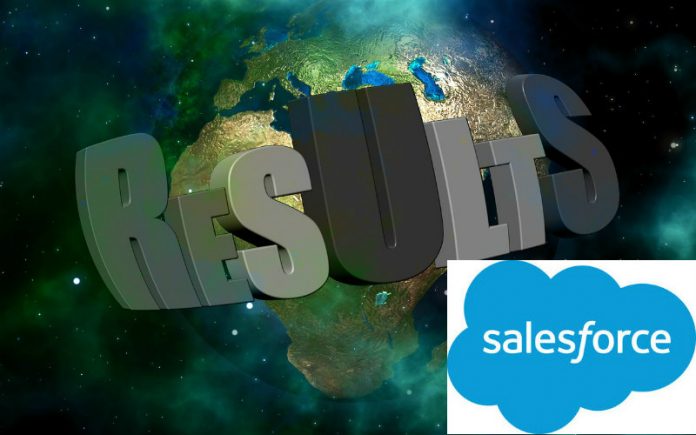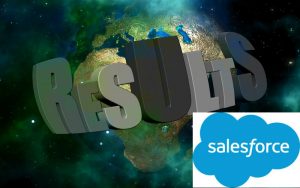 Salesforce posted a strong 1st quarter, 2021, despite the COVID-19 pandemic. While it did revise its guidance for the rest of the 2021 financial year down slightly, it is still anticipating significant growth.
Marc Benioff, Chair & CEO, Salesforce commented: "Our results, amidst this global crisis, demonstrated our ability to execute at speed, innovate at scale and the strength of our business model. We made long-term investments in keeping our employees safe, supporting our customers, delivering crucial innovation like Work.com, and helping our communities with PPE, grants, and technology. The pandemic showed us that digital is an imperative for every company, and we're confident Salesforce will continue to accelerate as we bring our customers into the new normal."
The results
The key figures included:
$4.87 billion revenue, up 30% year over year, 31% in constant currency
$1.86 billion operating cash flow, down 5% year over year
Cash, Cash equivalents and marketable securities rose to $9.8 billion (54% growth)
Remaining performance obligation rose to $29.3 billion, an increase of 23% year over year, but this was a fall from Q4 2020, reflecting the impact of COVID-19 on the business
The last figure shows that COVID-19 is having an impact on Salesforce. It also revised its guidance for the full year.
Benioff stated: "And for the fiscal year 2021 we're updating our guide to approximately $20 billion representing 17% projected growth year-over-year. And we believe this guide is very appropriate given the current biological and economic environment worldwide." (Source: Seekingalpha.com)
Go back three months to the end of the full financial year, and Salesforce initially raised its raised FY21 Revenue Guidance to $21.0 Billion to $21.1 Billion. Thus growth will slow down slightly in the coming nine months. The share price rose 2.55% to $181.10 but slipped back below its opening price after the close.
Revenues in detail
Salesforce also broke down revenues from its different product streams:
Revenues from Salesforce platform & Other rose 62% to $1.4 billion
Service Cloud revenues rose 23% to $1.3 billion
Sales Cloud revenues rose 16% to $1.2 billion
Marketing Cloud and Commerce Cloud revenues rose 27% to 0.7 billion
For the first time, Service Cloud revenues were higher than Sales Cloud, the Salesforce traditional CRM market. Both were outshone by the rapid rise of the Salesforce Platform. The presumably demonstrates the strength of the ecosystem with partners winning deals that are bringing an increasing amount of revenue to Salesforce without it having to participate in the sales cycle. It is something that Benioff called for several years ago in a partner keynote at Dreamforce. It now appears to be happening.
Growth across the world.
Salesforce also had healthy growth in each of its regions.
Americas, revenue $3.37 billion (29% growth year over year)
EMEA $1.034 billion (37% growth year over year)
APA $461 million (26% growth year over year)
Benioff announced several significant deals that the company has signed in the first quarter. It includes a multi-year strategic partnership with AT&T. Benioff commented: "With Salesforce, AT&T will further extend this vision of a single view of their customer, single source of truth really. With every customer touchpoint federated on Customer 360 across retail sales and call centers on messaging and online and in-home service and more, only Salesforce could do that."
The project has already started, and the roll-out will begin in July. It should complete during the third quarter, further boosting revenues. AT&T will deploy Salesforce solutions including Sales Cloud, Service Cloud, Tableau and MuleSoft.
Benioff also called out several other majors wins including:
Standard Bank Group, extending the 15-year partnership with the deployment of Customer 360
National Disability Insurance Authority in Australia.
COVID-19 response
Salesforce has also had one of the biggest responses to the COVID-19 of any software vendor. It launched Work.com to help and advise companies on their return to work. It has also helped clients such as Zions Bank in Utah deploy a loan application in seven days to become the ninth-largest distributor of SBA Payroll Protection Program funds in the first round.
The fall in operating cash flow was largely due to the initiatives it carried out to support the fight against COVID-19. Donations included:
More than $7.5M in grants to organizations on the front lines of the crisis in the San Francisco Bay Area, New York, Israel, Italy, Spain, France and Germany
Sourcing more than 50 million units of PPE, such as masks, gowns, suits, and face shields for hospitals in the US, UK, India and France
It also moved quickly to retain employees, delivering on the Ohana promise to look after its own family. Initiatives included:
Giving certainty to its sales team with a one-time guaranteed commission for the first quarter
Directing its global workforce to work from home and cancelling all business travel by employees for the foreseeable future
Committing to no significant layoffs for the first 90 days of the crisis
The company has managed to save some costs as well. For example, it moved to a no travel policy and cancelled many events across the globe. Instead, Salesforce moved to deliver virtual events, which include the Salesforce World Tour in Australia. Dreamforce this year will be a virtual event for the first time. Once questions whether it will ever be the same event again.
Enterprise Times: What does this mean
Salesforce is weathering the storm of COVID-19 well. It seems to be striking a perfect balance between philanthropy and growth. It needs to remain profitable for long term sustainability. With the announcement of Workday integrating its HCM solution to Work.com, it is also forging strong technology partnerships for the future.
With a strong balance sheet, it will be interesting to see whether Salesforce looks to make another major acquisition at some point. It is in a healthy position with growth across its product portfolio and all regions. While the focus is currently on the COVID-19 response, Salesforce will undoubtedly have some major announcements in the summer and autumn. These are likely to see closer integration between Tableau and Salesforce. It will be interesting to see where its next strategic play is from a development point of view.