Salesforce has decided to gather a group of ten senior business leaders together to act as an advisory board for EMEA. The new board will meet quarterly and will be chaired by Alex Dayon, President and Chief Strategy Officer at Salesforce. The purpose of the new board is to offer strategic guidance and support for Salesforce's continued expansion in the region. EMEA is the fastest-growing region for Salesforce. The first quarterly meeting takes place in June.
The creation of this new board is timely. Europe is emerging from COVID-19 lockdown, with each country doing so at a different pace. Salesforce and other multinationals in the region may become the glue that helps countries bind together. While Salesforce has a presence in most countries, it provides expertise and support across borders. With travel restrictions still in place, companies need to carefully consider their investments in different industries and regions differently to a year ago.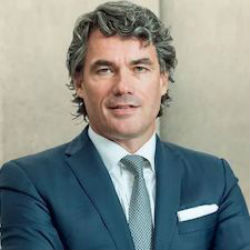 Gavin Patterson, President and CEO Salesforce International commented: "Tapping into the expertise of an advisory board of this calibre is essential as we navigate the unprecedented challenges that are reshaping our world. The board will provide vital perspective as we work with our customers across EMEA to recover from the COVID-19 pandemic and prepare their businesses for the new normal."
Who is on the board
The board sees the return of Dame Jayne-Anne Gadhia to the Salesforce family. Up until March 2020, she was Chief Executive Officer, UK and Ireland (UKI). She left to focus on the startup she founded and led as Executive Chair, Snoop. The other members are all veterans of European and Middle East major companies. They have backgrounds across several industries including consumer goods, insurance, automotive, fashion and technology. Most of them still serve as advisors or Non-exec Directors of major multinationals. The full list is:
Enterprise Times: What does this mean
Salesforce has set up another advisory board. It already has several advisory boards supporting products within the organisation. The risk that Salesforce faced in Europe is that each country evolves at a different pace and in a completely different way. In gathering these leaders together, it may mean that it can provide an overarching voice that looks at its strategy in Europe with holistic, local and experienced eyes. US companies are not always the best when coordinating efforts across Europe, and it will be interesting to see how this group actively helps Salesforce, and Dayon specifically.
The one surprise is that Patterson is not a member of the board as well, though he clearly had a hand in setting it up. What its remit will be is unclear? Who will decide what it discusses? Who will listen to and action the advice actioned within Salesforce?