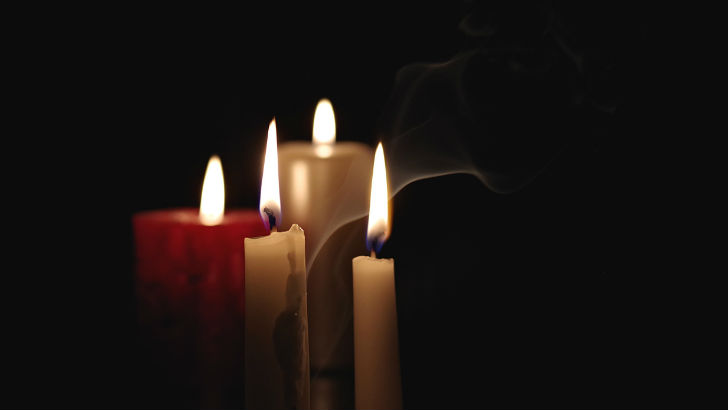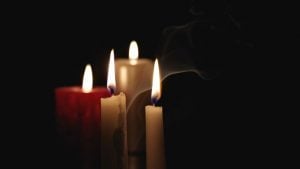 With Memorial Day in the US and Spring bank holiday in the UK this week, the roundup from last week is a day later than usual. The tech sector remains remarkably resilient at this time. Though companies are still cautious about the future, many are still seeing growth. This is mainly due to the adoption of cloud technology by organisations looking to adjust to the new normal.
Appointments
ECI Solutions appointed Bob Cain as business unit leader for BuildTools. Cain will also continue in his role as the Vice President of Professional Services for the ECI Residential Home Construction Group.
iCIMS Inc has appointed Diana Fanelli as Chief Operating Officer. Fanelli joins the company on May 26th and has previously held similar roles at Cisco and SAP.
Nexthink appointed Meg Donovan as Chief People Officer. She was previously Vice President of HR at PTC, a global software company.
BMC has made two significant internal promotions. Jason Andrew is now Chief Revenue Officer, and Michelle Carbone was appointed Senior Vice President of BMC Operations.
Business
During the COVID-19 crisis, Accelo offered ten free Expert service engagements. With the program oversubscribed, it is now offering the same services at a discounted rate.
Blue Prism has partnered with ImmixGroup to deliver intelligent automation solutions to the US Army via its CHESS (Computer Hardware Enterprise Software and Solutions) Program.
Panasonic has made a 20% strategic investment in Blue Yonder. It now has one seat on the board at the end-to-end supply chain software provider. The investment values Blue Yonder at $5.5 billion.
Icertis donated INR 15 Lakhs (US $20,000) to the Haffkine Institute to support its efforts in testing an anti-tuberculosis vaccine as a treatment for COVID-19.
LeanSwift, a provider of eCommerce and Mobile solutions for Infor M3 customers in Fashion, Distribution, Food & Beverage and Manufacturing, announced a partnership with UltraShipTMS. UltraShip is a provider of enterprise transportation logistics software solutions. LeanSwift will integrate Infor M3 with the UltraShip logistic software.
NICE is partnering with Zendesk. Companies can now use NICE inContact [email protected] with the Zendesk Support Suite and the complimentary Zendesk Remote Support Bundle to help remote contact centre and help desk teams keep up with increased interactions due to COVID-19.
OSAS made a donation to support the Minnesota-based Community Action Partnership (CAP) Agency of Carver, Scott, and Dakota Counties' Food Shelf. It will sponsor three weeks worth of cereal for the food pantry.
RapidMiner announced three milestones demonstrating its growth. It has published a library of enterprise AI case studies. Its RapidMiner Academy has helped educate thousands of people during its first years. The company will also further invest in the platform. It also announced SensorLink, an integration with PI System from OSISoft. The solution will soon be available on the marketplaces of both companies.
Sales Hacker, part of Outreach, has launched a new interactive community for sales professionals. The intent is to provide a hub for sales professionals to grow expertise, share knowledge, and develop professionally by learning from their peers and industry leaders. Manny Medina, CEO and co-founder of Outreach, commented: "The sales industry is at a very important crossroads. Now more than ever, we need spaces where we share ideas, learn from each other, and grow in areas that will advance our businesses. Sales Hacker has always been the place to learn about what's happening in the industry – now sales professionals can take that one step further by sparking conversations and inspiring each other with their unique approach to improving their sales skills. These are the conversations that are going to help shape the modern sales process."
SAP has developed a fully off-site delivery methodology. The process builds on processes delivered remotely to enable a complete implementation without setting foot in a customers building.
Solarwinds appointed M Tech as a value-added distributor in China. It expands the existing relationship with M Tech, which already works with the company in South East Asia.
TechnologyOne unveiled H1 FY20 results. Profit was up 6% on a 7% increase in revenues to AU $138.4. SaaS ARR increased by 335 to $110.2 million. TechnologyOne CEO Edward Chung said: "It is important to note that although COVID- 19 hit hard in March, the last month of our half-year, it had minimal impact on our business. This is a credit to TechnologyOne team members who have swiftly and seamlessly transitioned to remote working and who continued to support our customers, ensuring our mission-critical software which underpins their business continues to operate efficiently and effectively." It still sees a net profit increasing 8-12% for the full year.
Trintech and Workiva announced a strategic partnership. Joint customers can link and transfer data between the Workiva platform and Trintechs solutions Cadency and Adra.
Customer
Robinson Bradshaw has gone live with all modules on Aderant Expert completing the project remotely, ahead of time. Allen Robertson, Robinson Bradshaw Managing Partner, commented: "We were six weeks from going live when the pandemic struck. We discussed the risks of postponing versus going live remotely and made the decision to forge ahead. Because of the commitment of everyone involved, from every level at our firm and the Aderant team, we successfully addressed every challenge and made the conversion happen."
Several NHS Hospitals have adopted the Blue Prism Cloud platform to help automate functions across their organisations. They include: Aneurin Bevan University Health Board, University Hospitals of Morecambe Bay, North East London Commissioning Support Unit, Great Western Hospitals and Leeds Teaching Hospitals.
Altair Group, the French chemical company, is to deploy Infor M3 replacing its legacy AS400 ERP Solution.
Kofax announced that Rabobank has developed and rolled out RPA Robots to automate government relief programs saving 50,000 person-hours of work at the bank.
Qualtrics revealed that both Mars and Samsung have selected its solutions. Samsung will roll out Qualtrics Customer XM, and Mars will deploy Qualtrics Employee XM.
Kamigumi has chosen to switch support for its SAP applications to Rimini Street. The company is looking to retain its legacy SAP solution rather than replace it with S/4HANA. It aims to make considerable savings in time and cost following the transition.
UiPATH is training 230 tour operator employees at FTI Group to help automate processes before the return to normal. FTI Group hopes to automate more processes to increase efficiency across the organisation as it trains more people on the RPA platform.
Product
Alight has launched a mobile App with configurable screening and access to healthcare concierge services for all employees returning to their physical workspaces.
Asite has announced an integration with the Zoom cloud-based video conferencing tool. The integration will allow users to schedule and initiate zoom calls from within the Asite platform.
Blue Ridge Sales & Operations planning achieves built for NetSuite status. Guido Haarmans, vice president, SuiteCloud Developer Network and Partner Programs, Oracle NetSuite, commented: "Blue Ridge's S&OP SuiteApp empowers NetSuite customers with an easy and seamless user experience that makes scenario planning as quick and simple as possible. This new SuiteApp extends our robust solution for S&OP and helps NetSuite customers achieve highly configurable, next-gen collaborative planning to accurately balance demand, supply and financial goals."
Clear Books announced Revolut bank feeds are now live. Customers can import transactions from the bank automatically.
Infor has launched a preconfigured Workforce Management (WFM) solution in China to assist companies returning to work with an intelligent scheduling capability. Chong Lu, director of business consulting, Infor Greater China and Korea. "Infor WFM, preconfigured by Infor development professionals and consultants, provides an intelligent scheduling tool to empower our customers to resume their businesses. With quick and simple implementation, this tool is available for immediate use after the order is placed. We expect these new capabilities to enable shift-based workforces to run more effective operations during these rapidly-changing times." Will Infor launch this solution in other countries for the same reasons?
InstaFreight has integrated its service offerings with SAP Logistics Business Network to support fast and efficient handling of road shipments in Europe.
OutSystems has released more than 70 development accelerators to help customers develop applications faster in its low-code platform.
Pega announced Ethical Bias Check, a new capability of Pega Customer Decision Hub that helps eliminate biases hidden in the artificial intelligence (AI) driving customer engagements.
Shortways Assistant is now available on the SAP App Center. Integrated to SAP SuccessFactors the solution enables in-app training and support to customer employees.
Tangoe announced it has invested in an RPA solution to help automate customer processes across its platform. Brandon Henning, Chief Product Officer at Tangoe, commented: "Even in a booming economy, enterprises must look for opportunities to create efficiencies and trim unnecessary spending, but it becomes even more critical during times of economic uncertainty. The average enterprise receives more than 300 invoices each month. Automation is one of the most effective ways for an organization to track down hidden costs and manage expenses. Tangoe — the only provider using RPA, machine learning, and AI to deliver service levels beyond customer expectations — is leveraging its resources and innovation to help enterprises regain control of their budgets."
Tally released the latest version of its Tally.ERP 9 solution, release 6.6.2. It is now possible to reports and vouchers in the browser in MS Excel format. There are also improvements to Accounts and inventory.
Xero has launched several features to assist small businesses to manage cash in these unusual times. It includes Business Snapshot and Short-Term Cash Flow. Both are being rolled out free although still in development. Accountants and Bookkeepers can leverage a monthly revenue export for client organisations. It also launched e-invoicing in Australia and New Zealand and integration with TransferWise to help manage bill payments.
Research
A survey of 5,000 UK employees for Mental Health Awareness week by MHR shows that more than half, 55% believe that their employer is showing a lack of concern for their wellbeing during the COVID-19 lockdown. 66% are worried about the effects of the pandemic on their job. More than 76% wanting increased contact with their managers to discuss their health and wellbeing, performance and workload.