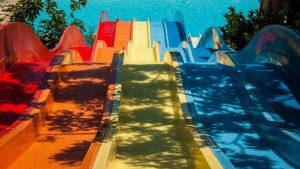 Intuit announced its third-quarter financial results which ended April 30 and saw the impact of COVID-19, as revenues fell by 8%. Sasan Goodarzi, Intuit's CEO stated: "During the first half of the fiscal year we grew total company revenue 14 per cent, and we saw this momentum continue into the beginning of the third quarter.
"However, the COVID-19 pandemic resulted in the IRS extending the tax filing deadline to July 15. This caused the timing of millions of tax filings to shift later in the season, resulting in total revenue declining 8 per cent in the quarter. Additionally, the shelter-in-place directives negatively impacted small businesses who are facing loss of income and cash flow to pay employees and weather the storm." 
Key numbers from the results:
Total revenue, $3.003 billion
Small Business and Self-Employed Group revenue up 11 per cent to $1.0 billion.
Small Business Online Ecosystem revenue grew 28%.
Consumer Group revenue declined 15 per cent to $1.8 billion.
International online revenue grew by more than 50%
More details
While revenues were down 8% there is positive news for Intuit. Some of the revenues from this quarter are just deferred rather than lost. Importantly QuickBooks continues to see substantial growth with online accounting revenue up 36% in the quarter.
Looking forward the growth rate slowed towards the end of the quarter, due to shelter in place. Also, retention dropped by 2 points. However, Intuit still expects revenues to grow in fiscal 2020. The news was similar for online payments which grew by 30% to mid-March but then flattened completely. Online Payroll increased 20% year over year until mid-March but has since seen 10% of workers drop out of the system. In terms of customer numbers, growth flattened after 15% growth to mid-March.
Will QuickBooks Capital prove its worth?
It seemed almost business as usual for QuickBooks Capital. It has now funded $680 in loans since its launch. By the end of the third quarter net loans receivable was $89 million. The big question is whether post-shutdown firms can afford repayments. There was no statement about or provision made for that.
Over the last three weeks, QuickBooks Capital has been busy delivering loans through the Paycheck Protection Program (PPP) scheme in the US. In total it has made $875 million available to small businesses to May 20th.
Intuit expects 3%-4% return on these loans which could further boost its revenues looking forward which could also offset any drop in other repayments.
Enterprise Times: What does this mean
Intuit is weathering the storm well. However, after the shutdown eases and people try to return to work the question is, how many small businesses will remain functioning? Will it see a further drop in revenues and more churn. It is hard to say and one of the reasons no doubt that Intuit withdrew its guidance for the full year 2020, despite only one quarter remaining. Goodarzi remains bullish about the long term though stating: "Despite limited visibility in the near term, we are more inspired than ever to achieve our 2025 prosperity, reputation and growth goals."
He is probably justified in this. QuickBooks services the small business market, and while some firms are likely to fail, others will take their place. Entrepreneurs are rarely in short supply in the US and QuickBooks provides a simple solution for many startups, though it is not without competition from Xero and Sage. It is the mid and large companies where businesses are likely to layoff staff and reduce license costs for their SaaS subscriptions. There are rocky times ahead but it seems likely that QuickBooks will emerge.