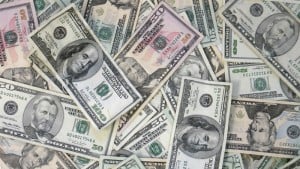 Contentsquare has completed a Series D funding round, raising $190 million. The round was led by BlackRock's Private Equity Partners. Most of the existing investors also participated in this latest round. Bpifrance (through their Large Venture fund), Eurazeo Growth, Canaan, GPE Hermes, Highland Europe, H14 and KKR are the current investors. Sapiance Capital Limited is also "providing credit" to the company and according to Aimee Stone Munsell, CMO at Contentsquare effectively another investor.
Series D rapidly follows Series C
This round follows only a few short months after the $60 million series C funding round led by Erazeo Growth in February 2020. That this round is occurring only 3 months later is unusual. Contentsquare will use the funds to make further investment in innovation, including AI-based and predictive analytics. It will also further expand its business across the Americas, Europe, Asia and the Middle East. It now has 2 offices in the US, as well as Offices in Japan, Germany, Israel, the UK and France.
Why is it raising more money so soon after the last round?  Stone Munsell answered: "Since our Series C we were able to enter Asia and acquired our biggest competitor Clicktale. We've rapidly and successfully integrated the technologies from both the Clicktale and Pricing Assistant acquisitions onto a single expanded Contentsquare platform so we are ready to accelerate our product innovation further."
Raising money during the COVID-19 pandemic has not been easy for many companies. Contentsquare sees the longer-term opportunity that the pandemic is providing tech companies. When asked whether COVID-19 has meant they were burning through money faster Stone Munsell said: "This new investment is to finance our growth, and was never intended to compensate for the impact of COVID on our plans. In fact, the COVID crisis is only accelerating the need for companies to accelerate their digital transformation. Many companies are shifting their investment from their stores to their websites and app and Contentsquare will be there to help them to improve the experience they offer to their clients online."
Maintaining growth, accelerating transformation
ContentSquare has grown quickly since its founding in 2012. In 2019 it increased its annual revenues by 200% and doubled staff numbers from 300 to 600. This growth included the acquisition of Clicktale. It now has more than 700 enterprise customers including 30% of the Global Fortune 100 for its digital experience insights platform. Customers include American Express, Best Buy, Dell, Ikea, LVMH, T-Mobile, Salesforce, Orange and Toyota. It now analyses 10 trillion customer interactions every day which includes $1.4 billion of eCommerce sales.
According to Jonathan Cherki, Founder and CEO, Contentsquare it will use the funding to invest in more innovation based on both R&D spend and acquisitions. It will also look to increase its international growth. On the international growth, Stone Munsell said: "We will accelerate our growth in markets where we have a strong presence today including North America and Europe. We will also grow our Asia operations which have included Japan for some time and a new office which recently opened in Singapore."
More of the same, please
That it has attracted the attention of BlackRock as an investor is notable. While ContentSquare has high growth it is unclear both what its revenue and valuation are. ET asked Stone Munsell whether there was a public valuation during the funding round. She replied: "Not currently. A specific valuation isn't an objective itself. Our main objective is to continue to build our role as a long-term leader in the industry."
Owler puts the Contentsquare revenues at $71 million, though this seems a little light. Blackrock was clearly impressed though. Nathalie von Niederhaeusern from BlackRock, who is joining Contentsquare's Board of Directors commented: "Already a fast-growing market, experience analytics is now a must-have for businesses. Contentsquare has unique assets: strong behavioral data and AI algorithms, deep understanding of digital consumers, a large database of benchmarks, a great leadership team and R&D depth. With their client roster, they are defining the experience analytics market globally."
About the future, Cherki commented: "This investment during these uncertain times is a proof of the fantastic job our teams have done. It validates the strength of our vision for the next 5 years and extends our global leadership in experience analytics at a time when these capabilities are critical to all businesses. We have the ambition to accelerate the world's digital transformation, by unlocking a full understanding of online behaviors."
Enterprise Times: What does this mean?
Experience analytics is big business as this latest funding round demonstrates. The world is accelerating its move online during the lockdown. Therefore, the Contentsquare solution has never been more important as companies look to better understand their customer journey.
While Contentsquare is growing successfully, one questions whether like Qualtrics it will be an acquisition target. Salesforce is already a customer and may see value in acquiring this fast-growing company. The advantage is that it will help accelerate the solution with a greater international presence.