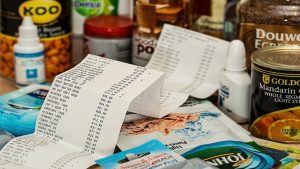 Retail and eCommerce highlights this week includes: Software AG and Microsoft webMethods.io announcement. Apttus has made its Max Intelligent Mobile Assistant available in Slack App Directory. Contentful new partnership with BVA, a leading Shopify Plus agency and Apropos has launched a property management platform
webMethods.io Integration Platform-as-a-Service
Software AG and Microsoft have announced that the webMethods.io Integration Platform-as-a-Service (iPaaS) is now available for Microsoft Azure. This will allow enterprises to connect their critical applications, services and data in the Microsoft Azure cloud environment.
Applications can quickly and easily be integrated into the cloud environment using webMethods.io iPaaS. This will accelerates migration to and adoption of Microsoft Azure. Crucially, it eliminates integration silos. In addition, Software AG's solution helps organisations stay connected to their critical applications and information during the transition to the cloud / new operating environments.
Software AG's webMethods.io iPaaS has a cloud provider-agnostic architecture, built on a Kubernetes foundation for auto-scale. It is designed to position customers for success as multi-cloud environments increase in enterprise adoption across the globe. Customers can maximise their use of Azure while integrating other applications or workflows that might currently sit on another platform. This provides faster access to information and applications while reducing latency.
Apttus offers Max Intelligent mobile assistant in Slack
Apttus, a middle office provider has announced that Max is now available in the Slack App Directory. Max, an intelligent mobile assistant for the Middle Office, empowers users to automate and quickly complete repetitive tasks. This includes cloning quotes or creating agreements, using applied artificial intelligence. Users can create a nondisclosure agreement (NDA) or search for agreements in seconds without ever leaving the Slack application. This is achieved with a simple click on the new lightning bolt icon next to the Slack message field.
Apps in Slack streamline work, bringing information and workflows from separate tools into one place. Shortcuts are built-in, efficient ways to begin common tasks and workflows. This allows users to quickly take care of low-effort, high-frequency tasks without switching between tools.
Apttus Max automates and optimises the most critical revenue management processes, reducing friction in any customer deal cycle. Through the new shortcut in Slack, users can draft an NDA in the preferred file format and send it to their prospect for signature, in just a few clicks. This is all done right from the Slack application, removing the need to pull up a record or create a custom document in a separate tool.
Contentful and BVA form partnership
Contentful, a provider in headless content management announced a new partnership with BVA, a leading Shopify Plus agency. BVA will leverage Contentful's newly released App Framework to build services that help BVA's customers deliver omnichannel digital experiences.
BVA will use Contentful's App Framework and Shopify in tandem to deliver major projects for joint customers. It is also using Contentful to power the content on its own website.
Solution partners such as BVA are the cornerstone of Contentful's partner ecosystem, enabling companies to upgrade their digital content and commerce platforms. Partners accelerate growth and enhance digital capabilities and agility by helping companies transition from a legacy CMS suite to a modern technology stack composed of best-in-class tools.
Apropos launches property management solution
Apropos has launched an innovative property management platform. The bespoke property management solution is expected to become the essential landlord resource for delivering better tenancies. It has recruited a national network of highly experienced agents covering 44% of the UK and is on track to expand further in the coming months.
Apropos enables landlords to track and manage their entire rental portfolio by monitoring all activity via an online dashboard. The solution delivers complete visibility of all transactions. The dashboard is accessible 24/7 from their laptop, mobile device or desktop along with live notifications of all transactions in realtime.
Tenants can book viewings and provide feedback on the property, submit and track their full rental application online, pay their rent and book their check-in date. In addition, they can report and monitor maintenance online during their tenancy.
Apropos decided to launch the site despite the continued uncertainty caused by coronavirus pandemic. The company believes the platform, which has been three years in development, will set a new standard in property management and provide a focus for life beyond the current crisis. Prior to the launch of apropos, DJ Alexander secured £7million in funding from Santander UK in support of this venture and its future ambitions.