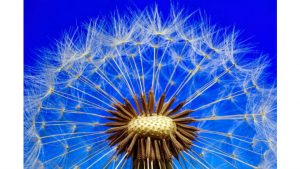 In a week which saw some countries ease lockdowns, there were several notable acquisitions. Visma increased its footprint in South America with the acquisition of Zefort. Several companies issued Q1 results, with some withdrawing guidance for the rest of the year and some issuing revised forecasts for Q2. Trintech and Wrike published some research findings as well.
Acquisitions
ECI Software has acquired BuildTools, a web-based construction management platform for custom builders and remodelers. Terms were not disclosed.
iCIMS has acquired Opening.io, an Irish data science company. Its has launched its product under the name iCIMS Talent Logic. Terms were not disclosed. Andreea Wade, Opening.io's co-founder and CEO, said: "We are elated to join iCIMS and drive further AI innovation that delivers tremendous value to customers. Together we simplify the discovery of jobs and talent, predict the best talent fit, and uncover crucial insights from billions of points of talent and jobs data." 
Visma completed two acquisitions this week. It acquired Zetech, an eSignature and document management in Latin America, adding 1,000 new customers and a million users in 5 countries across the region. It also acquired Nmbrs, an Amsterdam based supplier of HR and Payroll software. Terms were not disclosed for either acquisition.
Appointments
Asite appointed Gene Brieck as Vice President Sales, North America. Brieck has spent more than 15 years in developing businesses in the oil and gas, and engineering and construction industries, helping to grow software, IT, and management consulting firms.
Delphix, the intelligent data platform provider, has appointed Alex Hesterberg as Chief Customer Officer and Deron Miller SVP of Americas Field Operations. Hesterberg joins have spent time in leadership positions at Riverbed Technology and Pure Storage. Miller joins from GE Current where he was Chief Revenue Officer.
MineralTree appointed Robert Brooks, as Vice President of Engineering. He joins from Nielsen (NYSE: NLSN), a global measurement and data analytics company where he held a similar role.
Kara Wilson, strategic advisor to KKR, has joined the OutSystems board as a non-executive director. Wilson has previously held Marketing Leadership positions at Okta, Cisco, SAP, FireEye, and Rubrik. She also sits on the board representing KKR at Paychex, Epicor, Jitterbit, KnowBe4 and Corel.
Planful has appointed Steve Welsh as VP of Solutions Consulting. He previously held a similar role at competitor Vena Solutions.
Business
ActiveCampaign celebrated 100,000 active customers and $100 million ARR. The CX platform now has more than half of its ARR outside the US, spread across 170 countries. To help customers celebrate the success, it is offering a discount on CXA study halls until August 21, 2020.
Akerna Corp issued its Q3 results. Revenue in the quarter increased by 32% year over year to $3.1 million. Profit for the quarter increased by 42% year over year to $1.6 million.
Pactera has joined the Blue Prism partner network. Pactera will resell and implement the Blue Prism solution across Asia.
Revolent has joined the Copado partner network. The new partnership will see Revolent's consultants, developers, and administrators receiving the Copado Certified Administrator training and certification on the Copada Salesforce DevOps platform.
Domo has updated its free, interactive Coronavirus (COVID-19) Global Tracker with data from AWS Data Exchange, FRED and Thumbtack to deliver new insights into how different parts of the economy are responding during the current status of the pandemic.
Domo also announced that it is to participate in the Unilever "United for America" project. It will donate the Domo platform to assist Unilever in monitoring the programs supply chain, track donations and manage and understand the effect of volunteer hours.
HSolutions, the Finnish data management and consulting firm, has become a partner of InsightSoftware. It will resell and implement CXO Software, its EPM solution.
Kyron has partnered with Virtual AI to deliver Full-Cycle Automation as-a-Service (FCAaaS). The combination of the Kyron RPA, analytics and the Virtual AI hosted environment, delivers a ready-made service that customers can see value from within days.
Mitec Consulting, a Silver IFS partner, has partnered with DSI and can now implement DSI ScanWorks for IFS alongside IFS ERP Applications.
NICE reported its Q1 earnings. Revenue was up 9% to $410 million, cloud revenue up 27%. It withdrew guidance for the full year in light of COVID-19, and its Q2 guidance is in a range of $387 million to $397 million.
NICE has expanded its global strategic partnership with Infosys. Infosys will now resell the NICE Actimize end-to-end financial crime software solution across the globe, implementing it either on-premises or as a cloud solution.
Priority Software has signed up Limerick-based tech consultancy Hybrid Technology Partners. It believes that it will recruit 20 jobs in the next year to support the expansion and a further 75 jobs over the next three years. Hybrid Technology Partners also partners with Irish ERP vendor Herbst Software.
SAP announced a partnership with GEA that will see the global consultancy focus on implementing SAP S/4HANA. Marcus A. Ketter, CFO of GEA Group AG, said: "SAP S/4HANA gives us a competitive advantage: every decision-maker always has the data they need, when they need it, and can act quickly."
SAP.iO has launched a startup accelerator in Tel Aviv focused on manufacturing, supply chain, sales and marketing solutions. The companies involved are Aiola, Hexa, Pecan, Sampler, SRP Analytics', TrenDemon and TVPage.
In Australia, TechnologyOne has been assisting customers dealing with the lockdown and working from home. It has offered its SaaS solution free for a year for customers looking to upgrade from on-premises solutions. The company also worked with the Australian Taxation Office to ensure its payroll solution meets the latest requirement. It is also offering free training, webinars and opened up its special industry groups on its community channel to enable customers across the world to share experiences.
ThoughtSpot has deepened its partnership with Wipro Limited. It includes a joint go-to-market strategy for ThoughtSpot's search and AI-driven analytics platform, including SpotIQ, the company's AI engine.
Xero has signed an agreement with one of Canada's largest national accounting firms, MNP LLP. MNP will roll out the Xero accounting solution to its clients. It is a significant win for Xero in Canada potentially at the expense of Sage. MNP LLP maintains its relationship with Sage Intacct though.
Zefort, the Finnish smart contract archival company, has raised €150,000 from private investors. It has also received a €150,000 product development loan from Business Finland. It will spend the €300,000 on international growth by building a partner network.
Customer
The Laing O'Rourke's Bushfire Recovery Program in New South Wales, Australia, will use the Asite Common Data Environment for its project information management solution.
GateKeeper, the CLM vendor, has published a case study about its customer Hakkasan. Hakkasan switched its CLM platform from Concord to Gatekeeper and realised business benefits worldwide across the organisation.
The challenger energy provider, Igloo Energy, has implemented the Perkbox experience platform to improve staff wellbeing during the coronavirus lockdown. By implementing the solution in just four days after purchasing, the initial engagement has been strong. Popular benefits leveraged include free online workout classes with Boxx and a free online movie every month with Rakuten. It already has achieved a login rate of 86% and almost 200 redemptions since its launch in late March.
Primrose Candy Company upgraded its ProcessPro ERP installation to the latest version of Global ERP. Molly Caron, Director, Delivery Services, ProcessPro commented: "Primrose Candy's commitment to reinvest in their ProcessPro solution was a decision based not only on the enhancements of the Global platform but also on the high level of support and industry expertise they receive from our staff."
WT Partnership Australia has implemented Ramco HR and Global Payroll Solution across its organisation.
Proton, the Malaysian car manufacturer, has switched support for its SAP ECC 6.0 ERP solution to Rimini Street. It has enabled a 60% cut in maintenance costs and gives it flexibility on the timing of its upgrade to S/4HANA.
Deutsche Börse AG and SAP SE have entered a strategic partnership that will see the stock market operator update its systems to SAP S/4HANA and use the SAP BW/4HANA data warehouse solution.
Kobelco Systems Corporation, an IT services provider, based in Japan, has implemented SAP Fieldglass solutions to help it manage its external consulting workforce.
The School of St Jude in Tanzania went live on TechnologyOne after an implementation project that was completed entirely remotely. A TechnologyOne Foundation partner, The School of St Jude, provides food, housing and 100% free, quality education to 1,800 students from families surviving in one of the world's poorest countries. The TechnologyOne Foundation has supported St Jude since 2014 supporting its STEM and e-Learning program with over $500,000 in charitable donations.
Aramark, a US-headquartered customer service provider, has selected Unit4's people-centric ERP in the Netherlands, Belgium, Luxembourg and France. Didier Tensi, CFO, Aramark, commented: "The solution fully meets our business needs and Unit4's people-first approach to its business and solutions fully met our requirements."
Product
Aderant is making BillBlast, its eBilling solution available across the globe. It will be available in Canada, UK, Europe and the Asia Pacific region. Aderant Senior Director of Product Management Marie Burgess commented: "At this time, many law firms are faced with economic uncertainty. Now, more than ever before, firms must focus on streamlining the billing process and improving accuracy to ensure compliance and accelerate payments. Revenue leakage is not an option. We're excited to expand the reach of BillBlast in order to bring the global law firm market the competitive advantages that our existing customers experience."
Boomi has launched its first iPaas platform connector for Amazon EventBridge. It expands Boomi's support for Event-Driven Architecture (EDA).
Unanet A/E, powered by Clearview, has completed an integration to payments engine Stripe. The integration will help to accelerate payments for Architecture and Construction companies using the solution. Assad Jarrahian, chief product officer, Unanet, commented: "Helping A/E firms get paid more quickly and efficiently through the Stripe integration is another example of how we're investing in our software to give customers a more robust and feature-rich experience. We anticipate further functionality and enhancements to our A/E product line in 2020, and we're committed to our customers in the architecture, engineering and construction space."
Ceridian launched Dayforce Wallet, an on-demand pay solution. It is available in the US and enables employees to request due pay on-demand.
SolarWinds launched SolarWinds Service Desk Enterprise plan. Its ITSM plan includes a new CMDB model and visual map. It also provides support for multifactor authentication and support for change templates and workflows. The new CMDB data model is also included in the professional plan.
Workato has launched Workato Autopilot. It is a set of four bots that allow organisations to create custom automation between Workato and Microsoft Teams, Slack and Workplace from Facebook. The four bots are Assistant for administration tasks, StandUp to help run daily stand-ups, Wellness to provide reminders and guidance to employees to stay healthy and Buddy, which enables employees to connect virtually around non-work interests.
Xoxoday unveiled the latest updates to Xoxoday Plum, These include URL-based rewarding, new APIs for Plum Pro and a revamp of administration of the Xoxo Code and Points journey. Xoxoday Plum also supports guest checkouts and a new "How to Use" section that enables customers to better understand how vouchers work.
Research
Trintech published its 2020 Global Record to Report Benchmark Report. It analysed responses from more than 200 companies across 31 countries about their Record to Reports (R2R) processes. Key findings included:
Reconciliations are currently the single biggest challenge for F&A organizations
A growing number of organizations identify a lack of standardization across all processes as their main roadblock to efficiency
Looking ahead to 2025, respondents expect their biggest challenges will be personnel-related, as attracting and retaining talent becomes more critical
Wrike has published findings from its 2020 Remote Work Security Survey. The main finding was that 41% of remote workers are accessing critical and confidential work data via unsecured personal applications. It massively increases the risk of a data breach. Just under half of the employees are using a VPN to access company data.