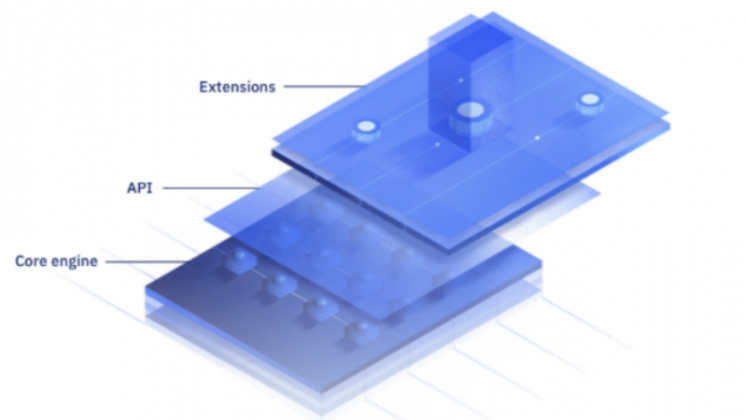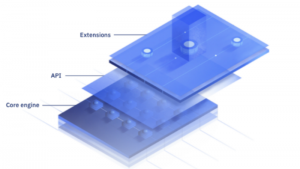 Treviso, a Brazilian financial/FX institution in Brazil has selected nanopay (sic) as its technology provider. nanopay will enable Treviso to offer self-service international payments for both its personal and business customers. In the first phase, nanopay will offer remittances to 10 countries. Thereafter coverage will expand in phases to 150+ countries.
"A self-service portal for international payments is something we have yet to see in Brazil, and we believe that it will be a real differentiator in the market," said Wilson Nagem, CEO of Treviso. "It has been a great experience working with the nanopay team. We look forward to capitalizing on all their technology has to offer in future releases."
Treviso Corretora de Câmbio (Treviso)
Operating in the foreign exchange market since 1999, Treviso has more than 200 partners spread across Brazil. It offers:
international remittances for businesses
multi-currency prepaid cards for consumers
a free, online exchange alert service.
Today, Treviso operators respond to customer requests by phone, email or online chat applications. By partnering with nanopay – and leveraging its white-label service – Treviso customers will be able to:
complete international payments online
streamline processes
obtain a better customer experience.
nanopay
nanopay is a payments technology company based in Toronto. It offers business payment and liquidity management products which:
provide businesses with cost-effective and secure ways to send both domestic and cross-border payments
offer banks and their corporate clients a real-time intercompany liquidity solution (which can free up underused trapped capital).
Built on hybrid blockchain technology, nanopay claims its platform delivers high levels of performance and resilience. nanopay's stated goals include:
digitising money for central banks
delivering an infrastructure able to handle Central Bank Digital Currency (CBDC).
Brazil represents one of the highest opportunity financial services markets in Latin America. As part of its commitment to Brazil, nanopay is joining ABRACAM (also headed by Mr Nagem), a Brazilian association of foreign exchange brokers, banks and financial institutions specialising in foreign exchange and/or international money movement.
"We are incredibly excited about nanopay's expansion into the Brazilian market. Having Treviso as a partner in this first step has been greatly beneficial," said Laurence Cooke, CEO and Founder of nanopay Corporation. "As we continue to expand into multiple geographies, it's clear that the need for secure, ubiquitous, and faster payments is common around the globe. Our technology is a differentiator, and as a result, we offer one of the most scalable and secure platforms on the planet."
nanopay and its platform
nanopay built its platform hybrid blockchain technology. This seeks to combine the best features of blockchain and conventional databases with payments engine and development platform tokenising central bank currency. It is this which enables the movement of value from one user to another in real-time. It is what nanopay believes is what can transform the global payments infrastructure.
The nanopay expectation is that parts of financial services, specifically payments, will move to blockchain/distributed ledger technology. At its core is nanorail – a ledger built on a cryptographically secure chain of blocks yet owned by a central trusted authority. This Centralized Ledger Technology (CLT) is what:
identifies and tracks each transaction, application or data change
improves throughput
reduces cost
simplifies governance.
Within the security of an immutable ledger, the data structure is queryable. This offers Treviso, for example, the full history of its database as well as visibility into real-time status updates or how its data is changing over time.
The claimed principle differentiator is, therefore, that the blockchain is centralised and secure. This makes it ideal for both cross-border and domestic payments. The partnership with Treviso is nanopay's first step into Brazil.
"Similarly (sic) to Canada, the financial services industry in Brazil is highly concentrated with only a few major banks. The lack of competition typically leaves small businesses and personal consumers underserved. With our technology, Treviso can enhance the experience for these customer segments beyond the competition with an expanded product suite and a new channel to market," said Carlos Garcia, VP Payment Operations of nanopay Corporation.
Enterprise Times: what does this mean
Treviso Corretora de Câmbio S.A. is authorized to deal in the foreign exchange market by the Central Bank of Brazil. With this choice of nanopay's white-label blockchain payments platform, Treviso is investing in technology to improve its' customers user experience.
More interesting to Enterprise Times is nanopay's white-label approach to payments built on blockchain. It is comparatively rare that financial institutions, like Treviso, will commit for services as important as FX and payments to a third-party provider – so fundamental are these to core banking.