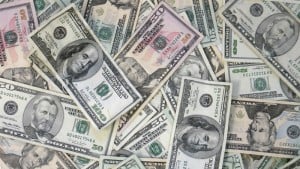 FortressIQ has raised $30 million in a Series B funding round led by by M12, Microsoft's venture fund, and Tiger Global Management. Early investors Boldstart Ventures, Comcast Ventures, Eniac Ventures, and Lightspeed Venture Partners also participated. To date, this brings the total raised by FortressIQ to $46 million. (Crunchbase).
FortressIQ delivers a business process mapping application, leveraging AI and computer vision. It delivers a blueprint of processes across an organisation. In turn this helps deliver five core benefits.
Improve employee experience through empowerment and engagement
Optimize process redesign
System optimisation to align systems with people and processes
Business value engineering
Augmented Intelligence to assist decision making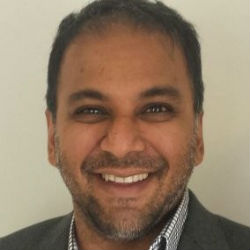 Pankaj Chowdhry, founder and CEO of FortressIQ commented: "Enabling customers to succeed in their business transformation journeys by creating and building the system of record for work is our core mission at FortressIQ, and we're grateful to have the support of our investors — past, new, and future — to make it happen.
"For us, it's also about more than just the mission. How we get there and who we surround ourselves with is equally as important. We're dedicated to creating successful and intentional partnerships with companies whose values align with ours. This is why we're excited about this investment from M12. Microsoft's enterprise experience is unparalleled, and we look forward to exploring collaborative ways to serve our customers."
Will M12 investment lead to acquisition?
FortressIQ already has a partnership with Microsoft. In November 2019 it announced, in a blog, that it would integrate with Power Automate (previously Microsoft Flow), Microsoft's RPA solution. Last month it announced the latest iteration of this integration. This sees the cognitive process intelligence of FortressIQ dovetail into the Microsoft Power Automate to help identify process inefficiencies and develop new processes without code to automate and increase business efficiency. The funding by M12, if FortressIQ spends wisely, grows rapidly and proves its platform could be the precursor of an acquisition by Microsoft.
Tamara Steffens, managing director at M12 commented: "We're thrilled to have FortressIQ as part of the M12 portfolio. In the face of explosive data growth, automation is increasingly critical to an organization's ability to scale and compete. FortressIQ's capacity to identify bottlenecks and inefficiencies where automation can help is improving both the employee experience and business outcomes."
Importantly, customers also see the value of a deeper relationship. Mark Kaplan, COO of Cantor Fitzgerald & Co. commented: "We have experienced first-hand the benefits of the Microsoft and FortressIQ partnership. We anticipate that the additional funding will only strengthen the partnership, which will enable us to get the most out of our Azure, Power Automate, and Power BI investments."
Enterprise Times: What does this mean
With changing working habits, a reliance on technology solutions such as FortressIQ become even more important. Traditional methods of Business value Engineering with multiple consultants are not easily replicated with home working and social distancing. It is also noteworthy that the existing investors remained in place.
Ed Sim, founder and managing partner at Boldstart Ventures commented: "Organizations are contending with more data than ever, and FortressIQ is providing massive value by giving enterprises context for that data to fuel successful business outcomes. For the first time, companies can automatically and accurately map their processes and get a real-time understanding of how their businesses operate. Armed with these unique insights, we're excited to see companies continue to rapidly adopt FortressIQ as a key partner in their business transformation journeys."
What isn't clear from the press release is where FortressIQ will invest the new funding. FortressIQ currently has a single office in San Francisco, with around 70 employees, according to LinkedIn. It will no doubt expand that number and grow both product and sales & marketing, but will it use this funding to help expand abroad. It is not the only player in the market. Signavio recently launched an integration for SAP S/4HANA after tying up a partnership with Infor last year.