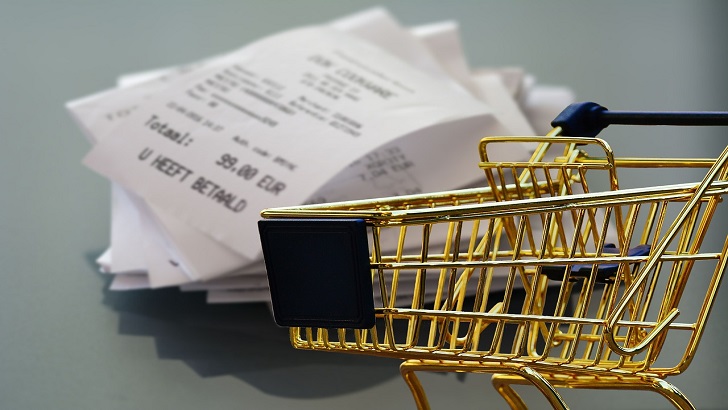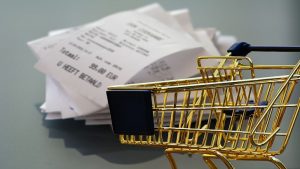 Retail and eCommerce highlights this week includes Zoho launch of its Vertical Relief Plan to support the COVID-19 crisis. Another company support the fight against the Coronavirus pandemic is SAS who is using analytics, AI to track pandemic. Ogury has launched Video Chooser. A platform for delivering full-screen mobile video advertisements that allows consumers to choose the ad that most appeals to them. The Economist Intelligent Unit report shows global executives express severe pessimism amidst COVID-19 pandemic.
Zoho increases COVID-19 global assistance efforts
Zoho has launched its Vertical Relief Plan (VRP). The plan is comprised of programmes and tools to assist businesses and organisations severely impacted by the COVID-19 crisis. The sectors covered are education, non-profit & government, and retail.
At an earlier stage of the current crisis, Zoho introduced several initiatives to assist the broader business community, including the Small Business Emergency Subscription Assistance Program and Remotely, which now is being actively used by more than 15,000 new global businesses.
The VRP is a targeted effort to provide maximum assistance for businesses and organisations within these three industries that have been most critically hit during this crisis. In addition to these programmes, Zoho is encouraging small businesses, as well as finance, sales, marketing, and HR professionals within larger organisations to utilise discounts, training, and support programmes that the company is offering to help them adapt to their changing roles during this time.
Zoho has increased the storage limit for businesses using WorkDrive to 1TB of shared storage for the Starter plan and 3TB of shared storage for the Team plan. After 10 users, Zoho will give an additional 100GB of storage for the Starter plan and 300GB for the Team plan for every new user. This increased storage helps businesses currently experiencing higher-than-normal volume, such as NGOs or eCommerce businesses. For businesses developing new lines of revenue, WorkDrive serves as a centralised, scalable, data management and storage platform.
It is also is offering several development programmes through Zoho People, including training on unexpected change management, privacy and security, stress management, new technology, onboarding, communication and collaboration, and role-change.
Zoho Recruit
Free Zoho Recruit video credits are available until the end of June, 2020. Zoho Recruit has integrated with Zoho Meeting to make the video interface possible. The application will help recruiters provide timely, positive, virtual candidate experiences for those companies who cannot staff fast enough due to the crisis. Additionally, Zoho Meeting is now free with Zoho Bookings, making virtual appointment scheduling seamless in order to aid the rising demands of a global remote workforce.
Zoho has created numerous additional resources, including a live COVID-19 impact dashboard, financial planning and recovery advice, a remote working help centre, and virtual user groups, to assist businesses during this time.
SAS uses analytics, AI to track pandemic
With the world laser-focused on tackling the novel coronavirus crisis, SAS puts analytics to work where it's needed most. The company has developed a COVID-19 Data Analytics Resource Hub to help businesses and individuals across industries combat the virus.
SAS' COVID-19 Resource Hub delivers resources and tools, utilising analytics to counter the pandemic through its three phases of disruption. Respond, Recover and Reimagine. Explore COVID-19 provide insights, track the most recent global stats. In addition, it provides access to real COVID-19 data and advanced analytics software to uncover new trends and insights.
COVID-19 data visualisation and discovery
SAS enables members of the analytics community and beyond to discover and track the latest information around the pandemic with the SAS Coronavirus Report. This dynamic data visualisation dashboard uses SAS Visual Analytics capabilities. This allows users to probe the most recent statistics via interactive charts, graphs, diagrams and more. There are drill-down capabilities to depict the status, location, spread and trend analysis of cases around the globe.
Users can access dashboards, detailed reports and actual COVID-19 data consolidated from Johns Hopkins, the World Health Organisation (WHO), National Health Council (NHC) and the Centers for Disease Control and Prevention (CDC). Through the application, users can create predictive models, forecasts and reports with capabilities for machine learning, data mining, optimisation, model management and more. The accompanying Data Discovery Learning Portal provides access to free training courses and videos to help users along their analytics journey and COVID-19 discovery.
And for those looking to advance their analytics skills, the online hub includes myriad flexible SAS training options for learners and professionals, such as webinars, extended Live Web course offerings and a variety of free resources, including e-Books, e-learning, and 30 days of free access to SAS Learning Subscriptions and the SAS Academy for Data Science.
Ogury release video chooser
Ogury, the creator of an advertising engine driven by user choice has launched its Video Chooser. A platform for delivering full-screen mobile video advertisements that enable consumers to choose the ad that most appeals to them.
Ogury say they are the first to market with its new Video Chooser advertising feature. As the company's new default delivery mechanism for full-screen video ads, Ogury's Video Chooser provides users with the choice of up to three brand ads to watch. The user selects their preferred brand and watches the selected full-screen video ad.
Ogury provides control to the user, while driving value for advertisers. Advertisers only pay for an impression if a user sees their video. They also have the option to buy all three advertisements, which drives category exclusivity and complete share of voice.
Advertisers also receive value in performance. Video Chooser supports branding performance by bolstering brand memorability. Advertisers in the beta program had on average a 300% increase in ad recall.
The most important performance metrics for video ads are Video Completion Rate (VCR) and Viewability, but all too often, advertisers have to sacrifice one for the other. Uniquely delivering high Viewability and VCR, Ogury measures video performance via Viewable Video Completion Rate (V2CR), which is calculated by multiplying VCR with Viewability. Ogury delivers 67% V2CR, the highest in the industry, excluding rewarded videos in gaming. User-chosen ads delivered via Video Chooser add another 5 percentage points to V2CR, taking it to new heights, 72%.
Executives pessimistic about COVID-19 pandemic
Companies are decidedly more pessimistic about the global economy than their own prospects. This is according to a new study released by the Economist Intelligence Unit. The Global Business Barometer, supported by SAS, is based on a survey of over 2,700 executives worldwide. The report provides a compelling snapshot of corporate sentiment in the midst of the worst public health crisis in a century.
As society-wide lockdowns ensue, the Economist Intelligence Unit reveals private-sector sentiment through its Global Business Barometer.
Sentiment about the global economy over the next three months registered at -39.2 on a scale of -50 (much worse) to +50 (much better).
Executives tend to be less pessimistic about prospects for their own industry (-22.0) and company (-17.8) over the same period.
No industry will be spared from the impact of COVID-19. However, nearly all respondents do not see revenue or profitability cratering.
Optimism in short supply
Very few executives reported optimistic outlooks for the global economy over the next three months. This resulted in a barometer reading of -39.2 (-50.0 being the most dire possible). Some regions were more pessimistic than others, with Europe (-40.4) and Asia-Pacific (-40.4) at the far end. Executives in Asia-Pacific were least pessimistic (-31.8) about their own country's economy than the four other regions.
Cognitive dissonance
Executives are more optimistic about the state of their own organisations than the global economy. The global reading for the three-month outlook for "your industry" was -22.0 and -17.8 for "your company". This suggested that executives either feel they have more control at these levels—as opposed to the macro-economy. Or that they believe their organisations may still see some success despite the global economic impact of COVID-19.
Meaner and leaner
Global executives have shown greater positivity than expected around revenue and profitability. However, except for retail and e-commerce, the 13 other industries covered by the barometer do expect declines. This is led by travel and tourism (-11.3 on revenue growth) and entertainment and media (-10.9 on profitability). The two key business continuity strategies that global executives seem to be adopting are taking market share (+2.1) and improving operational agility (+7.0).
The road ahead
Most executives surveyed (46%) believe that it will take between 1-2 years from the outbreak for their businesses to recover. Others (40%) believe that they will be able to bounce back in "less than a year". Only 10% believe it will take 3-5 years.