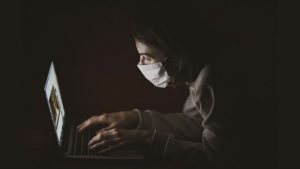 Kronos has introduced a contract tracing report that is now available within its applications for no additional charge. The new report analyses labour records including time and attendance information. It uses the employee ID of an employee who has either tested positive or is presumed positive to identify which colleagues they have come in contact with. The system then produces a report that lists these colleagues. It leverages information such as clock-in times and the location of clock-in, to determine when people were in the vicinity of each other. The solution is available in the following applications:
Gregg Gordon, vice president, industry, Kronos commented: "We have never been more devoted to the success of our customers, who are doing everything possible to ensure the safety of their people while providing essential services that benefit so many of us.
"Recognising that contact tracing is key to reducing further spread of COVID-19 and ensuring appropriate care for anyone exposed, we have greatly simplified this complex process in the workplace for our customers so they can take rapid action to communicate to essential workers if notified of a presumed-positive case at their facility. Doing so may support critical efforts to minimise future spikes of the virus while helping organisations develop plans and protocols for their reopening."
The emergence of contact tracing
This is a laudable exercise by Kronos. However, it falls short of tracing solutions provided by governments and the joint venture by Apple and Google. For example, in Australia, the COVIDSafe smartphone app has been downloaded by over a million users. It identifies, using Bluetooth, when another app user is within 1.5 meters, logs their ID and encrypts it. Then if someone subsequently tests positive they can be informed.
What isn't clear from Kronos is whether their report draws information from other solutions such as Outlook meetings or other information on Kronos. For example, Kronos could have added a work location into the solution to enhance the accuracy.
Kronos is, however, providing more information about how employers can operate more safely during the pandemic. It launched the COVID-19 Resource Centre on the Kronos Customer Community (login required). This forum includes practical information for HR teams to leverage their Kronos applications better during the crisis. It also includes practical information on cleaning time and attendance devices. There are also direct links to numerous government material, though these are mainly US-focused.
Kronos is also working alongside Ultimate Software to deliver enhancements to UltiPro. This combined effort is the first set of joint solutions since the merger of the two companies.
Enterprise Times: What does this mean
This new report is a quick and simple way that HR teams can rapidly identify employees at risk from an infected employee. It is not a silver bullet. It falls short of identifying everyone the individual came into contact with but is a good first start.
There are growing concerns about the risks of contact tracing applications around mass surveillance. In that sense, this solution is non-invasive and uses information already collected by Kronos. It could deliver enhancements though, such as that suggested above.
It also isn't clear whether the report needs the HR team to enter the employee ID. Alternatively, when an employee flags that they update their absence record to indicate infection does the report picks this fact up during its next run. If the latter is happening already then for organisations with a large workforce this could be an extremely useful tool.