Fluree has announced the Fluree Partner Network (FPN). Its aim is to encourage an ecosystem using Fluree technology to enabling ISVs, SIs and VARs to build and deliver Web3. The vendor believes the latter are revolutionising how the world does business.
"A recent Wipro survey found 75% of executives now look at blockchain as a strategic priority in 2020," said Buck Flannigan, VP Global Partners, Fluree. "At the same time, we must dismantle the barriers to adoption for blockchain in new or existing systems, which remains the top reported issue according to Deloitte. This nexus represents a golden opportunity for our partners to go to market with data-centric blockchain solutions powered by Fluree."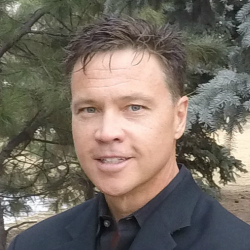 The Fluree blockchain platform
The platform organises blockchain-secured data within a scalable semantic graph database. For Fluree this makes it ideal for full-stack applications built on a data-centric architecture.
At the centre of the platform is its Semantic Graph Database. This enables users to query Fluree's blockchain ledger with a powerful RDF-graph database engine which, Fluree claims, scales infinitely. It also allows for:
sophisticated graph queries, with built-in features like infinite recursion
W3C standards for semantic queries across RDF repositories
familiar query languages: SPARQL, GraphQL, and FlureeQL (JSON)
linear scalability as a CDN (content delivery network).
SmartFunctions embed permission logic directly at the data layer – as executable co-resident data. This means there is:
a singular and scalable data security model (potentially avoiding API bloat)
direct and trusted data sharing with third parties (automatic read filtering)
data-centric identity and access management (for one source of truth)
governance-as-code, which the vendor says offers "unprecedented control over master data management".
The Fluree Partner Network (FPN)
Fluree is positioning itself for widespread enterprise adoption. Encouraging and enhancing its FPN is critical. With a compact run time footprint – scaling from edge client devices through private cloud deployments – it has support on most leading public cloud infrastructure platforms, including:
Amazon Web Services
Google Cloud Platform
Microsoft Azure.
A diverse ecosystem of established and startup ISVs, SIs and VARs already make up a growing Fluree Partner Network. For example, ISVs include:
Storj Labs; its integration with Fluree streamlines DevOps to create and backup snapshots of Fluree ledger instances and stream them to the Tardigrade distributed object storage network
Zeeve; this is a blockchain-as-a-service (BaaS) cloud management platform that provides dashboards, single-click cloud deployments and a faster time-to-market – all being Fluree-based applications.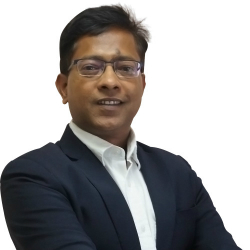 "At Zeeve, we value good technology above all else in a strategic partnership," said Ravi Chamria, CEO at Zeeve. "The Fluree team has built a Web3 enterprise platform that pushes the boundaries of secure and scalable data management. We are proud to integrate the Zeeve automated infrastructure deployment platform with Fluree to ease the onboarding blockchain-as-a-service process to our enterprise customers."
Fluree has also built partnerships with systems integrators which have deep domain expertise in key vertical industries, and especially those ripe for transformation. For these SIs, Fluree's partner program offers:
technical and sales enablement
flexible go-to-market models
resources to accelerate the adoption of Fluree.
Examples of existing FPN partners/participants include:
Smashing Boxes
Semantic Arts
SSB Digital
Envision Blockchain
Sofocle Technologies
Codete.
Enterprise Times: what does this mean
As enterprises increasingly seek new tools to drive their digital transformations – and build products which can harness data's value – Fluree is offering both technology and an expanding ecosystem. Its hope is that, by empowering a new business environment, its ecosystem will attract because of its blockchain-based data management technology.
Appreciation of the market-building importance of partner ecosystems is not confined to Fluree. Other blockchain companies are seeking to build their own as well. Indeed, as for other software platforms, it may not be long before the extent and depth of an ecosystem becomes an assessment tool for enterprise buyers.