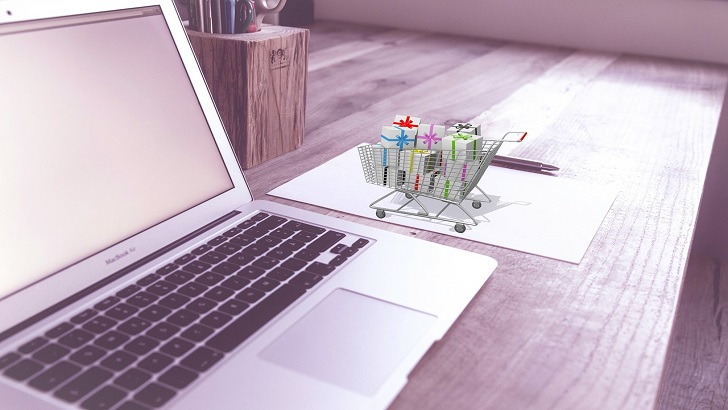 Retail and eCommerce highlights this week includes Fluent Commerce, global partnership with commercetools. LogMeIn, Inc. has launched the GoToConnect Support Centre. The company claims the service brings contact centre capabilities to virtually any business. Snapchat has launched a new augmented reality (AR) feature that allows users to donate money to the World Health Organisation. The donation will fund efforts to combat coronavirus. And finally, OroCommerce has launched a new Novalnet payment integration.
Fluent Commerce joins commercetools to support omnichannel retail
Fluent Commerce, a provider of Fluent Order Management software announced a global partnership with commercetools – headless B2B and B2C platform.
Under the partnership, Fluent Commerce will provide retailers with access to its order management platform via the new commercetools Integration Marketplace. This will enable retailers to respond to changes in their business landscape and consumer behaviour quickly and flexibly.
The marketplace provides access to approved third-party extensions and integrations which help retailers enhance their eCommerce offering. This includes mobile software, content management, fraud prevention and order management software.
Fluent Commerce provides a flexible, cloud-native order management platform that can be customised to fit retailer's omnichannel strategies. It allows retailers to achieve a single view of inventory and orders across all channels. It also provides customers with more convenient delivery and collection options to deliver a seamless omnichannel experience.
Fluent Commerce will offer access to its Fluent Order Management platform on the commercetools Integration Marketplace. It is one of a select number of commerce partners including Checkout.com, Contentful, Mobify and Sift Payment Protection.
LogMeIn announces new contact centre
LogMeIn, Inc. has announced a new offering in the Contact-Centre-as-a-Service (CCaaS) space with the launch of GoToConnect Support Centre. Support Centre provides CCaaS functionality in an affordable and easy-to-deploy way that brings contact centre capabilities to virtually any business.
In times of disruption and crisis like the current COVID-19, it is more important than ever to maintain business continuity. LogMeIn offers remote work tools like GoToConnect to support employees working from home. The Support Centre offers employees the ability to transition communication needs from work within an office setting to working remotely. To help with the disruption caused by COVID-19, LogMeIn is offering free use of Support Centre for existing GoToConnect customers until June 30, 2020.
Even though experts cite about 93% of customer interactions still happen over the phone. Only 13% of businesses can use a full omnichannel contact centre offering due to cost and time-to-deploy restrictions.
Offering businesses visibility
Designed for the other 87%, GoTo's new Support Centre offers the visibility that businesses need to improve how they engage with their customers. The company says this is achieved in an affordable and easy-to-manage way. The Support Centre is built within the GoToConnect platform. Users can quickly move between calls, meetings, chat, and new Support Centre features to engage with customers. Support Centre can be quickly deployed in one day, even while teams are working fully remote.
With GoToConnect Support Centre agents can:
Log in and log out of all assigned queues simultaneously with a single button.
See real-time queue call information such as which queue the call is coming from, the wait time of that caller, and the Caller ID.
Handle calls from GoToConnect directly.
The GoToConnect Support Centre supervisor experience allows managers to:
Make agent assignments and changes.
Access real-time dashboards inside of GoToConnect including an agent effectiveness dashboard which includes total talk time by agent, transfer reports, and agent availability reports.
Monitor their agents' calls right from the supervisor dashboard in GoToConnect
GoToConnect Support Centre is now available in the US, the UK, Germany, Ireland, Australia, Brazil, and Mexico. Additional international availability will follow in the coming months. For organisations with rich, enterprise-grade needs, GoTo also partners with NICE inContact.
Snapchat launches AR Lens feature to help users beat coronavirus
Snapchat has launched a new augmented reality (AR) feature that allows users to donate money to the World Health Organization. The donation will fund efforts to combat coronavirus. Using AR visualisation, Snapchatter can scan 23 international currencies across 33 countries to make their donation.
The use of lenses to make a donation to the COVID-19 Solidarity Response Fund for the World Health Organization is a more fun and engaging way to get people to take part in relief efforts. Publishers across the Discover section in the app are also encouraging users to donate by simply swiping up on content.
"With COVID-19 continuing to affect people around the world, Snapchatters are staying closely connected to their friends. Can easily find timely and accurate stories on how to stay safe, and can donate and bring awareness to relief efforts that can make an impact," the company wrote in a blog post.
The latest roll-outs follow efforts to produce more coronavirus content see by over 68 million Snapchatters globally.
OroCommerce launches Novalnet Payment Integration
OroCommerce is committed to ensuring B2B merchants have the tools to provide the experiences their business customers require. To maintain customer demands regarding payment preferences, Oro offers native back-office and storefront checkout workflows and automatic payment processing.
The addition of Novalnet payment extension brings a greater level of payment convenience, security and unleashes new growth opportunities for businesses.
Businesses around the world are pressured to minimise costs while maximising productivity to realise success. Buyers, on the other hand, are becoming ever more demanding. When a user feels friction in the purchase process, getting them to convert becomes difficult. In a survey of 4,560 responses, Baymard Institute discovered payments are one of the reasons buyers fail to complete transactions.
Primary grievances include:
The checkout process was too complicated or too long (21%).
The total order cost was unknown when ordering (18%).
There were not enough payment methods (6%).
Poor checkout experiences represent an opportunity to offer value, setting businesses apart from the competition in a crowded market. A payment system improves website speed, checkout flow & design, and payment processing. It enables customers to pay with local or global payment method, simplifying all aspects of checkout processes, ensuring secure transaction.
Most importantly, a payment system minimises friction which negatively impacts shopping cart abandonment and conversion rates.
The Novalnet partnership brought innovative payment solutions and B2B eCommerce closer together. The payment integration for OroCommerce brings virtually any payment method to stores via a single and secure platform. The solution manages everything from payment processing to collection.