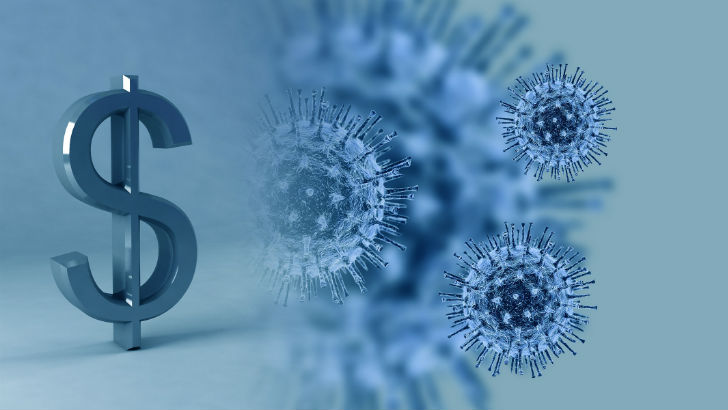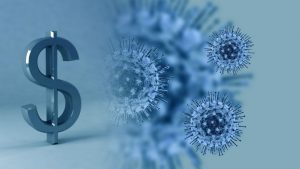 Pegasystems Inc has launched 18 solutions designed to help organisations to overcome new challenges resulting from the coronavirus crisis. One of these is a new app designed to help process the thousands of loans that small businesses are seeking during the coronavirus crisis. The Crisis Small Business Lending reference application can assist financial institutions in both the UK and the US with prebuilt templates to orchestrate the loan process.
Born in Germany
This new application has its origins in Germany. The Bavarian Ministry of Economic Affairs developed its application within five days to help process funds using the Pega platform. Key to this application was the ability to scan and process its application process. As of April 7th, it had already processed more than 108.500 loan applications for Bavarian companies.
The automated process includes distribution of the payment orders to the administrative staff of the Free State of Bavaria and the City of Munich to release funds. Individuals and businesses are automatically notified by email of the payment as well. The system also cuts processing time significantly alleviating hardship for those applicants during the crisis.
Crisis Small Business Lending reference application
Inspired by the Bavarian solution, Pega has developed a framework and templates that will allow other financial institutions to better manage their processes. Time for this is of the essence as many small businesses are no longer receiving the cash they need to survive. The new application is built on the Pega platform and contains four key components.
Deployment
Customers can quickly implement the solution onto their Pega platform. Banks can embed the loan application forms rapidly. These already include pre-defined business rules to help speed the process. Rules for the US Payment Protection Program guidelines are already available, and UK Coronavirus Business Interruption Loan Scheme rules will be available soon.
Scalable
Pega's Situational Layer Cake architecture enables banks to deploy the solution across different customer types and geographies simply. It ensures that one solution, with configuration, applies across their organisation to meet local requirements.
Automation & Visibility
The solution automates the processes and includes skills-based routing to ensure that exceptions are passed to the best-qualified person to deal with. The automation also tracks applications enabling agents to complete visibility of the process end to end and thus allows them to answer queries quickly about progress.
Flexibility
This is not a black box solution but one that banks can adapt quickly as legislation change processes. These changes can be rapidly deployed and can range from minor tweaks or wholly new processes.
Marc Andrews, vice president, financial services and insurance market leader, Pegasystems. "Financial institutions are experiencing an entirely different crisis within a crisis. Many are struggling to get desperately needed stimulus funds into the hands of small businesses owners that help make local communities thrive. This will make it easier for banks to bring relief to these business owners and help keep vital local companies alive."
Crisis Response Solutions Portfolio
The Crisis Response Solutions Portfolio is a range of 18 applications that can assist organisations through the COVID-19 crisis. They include:
Financial Services
Triaging urgent customer requests
Streamlining small business loans
Making crisis-based loan concessions
Insurance
Responding to urgent email volumes faster
Proactively retaining policyholders
Staying resilient in a crisis and beyond
Healthcare
Automating member and patient inquiry response
Keeping your workforce safe and healthy
Streamlining claims processing
Communications & Media
Digital scheduling for deferred payments
Improving customer service through digital channels
Retaining customers with personalised offers
Government
Helping constituents access crucial benefits
Making new grants now and into the future
Keeping programs current and compliant
Manufacturing
Collaborating to solve supply chain disruption
Getting production teams back to work safely
Offering compassionate self-service options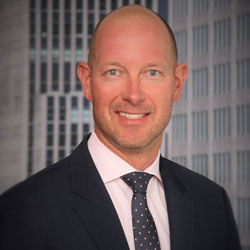 The solutions are available now, and organisations can deploy them quickly to get results quickly. Tom Libretto, senior vice president, chief marketing officer, Pegasystems, commented: "For most of our 37-year history, the Pega mantra has been Build for Change. We are proud to personify this core belief by helping our clients rapidly adapt to this historic crisis with our solutions portfolio. We hope these industry-specific solutions will help them better navigate the crisis, more effectively serve their customers, and set a stronger foundation for a post-crisis world."
Enterprise Times: What does this mean
Pega is playing to its strengths. It is using its expertise to make available solutions that might have taken customers weeks to have developed independently. In creating the framework for loan applications and the other tools, it is saving companies time and costs. It is also demonstrating that its low code platform can make a real difference in efficiency, not just during the crisis but beyond that.
Further improvements are possible, if not by Pega but by its clients. For example, Pega has not mentioned the ability for applicants to self-service enquiries, and it might be possible using bots. It will be interesting to see if customers enhance these solutions, they and then Pega share them elsewhere in a gesture of goodwill.
Many companies appear to be offering financial incentives to use their software, a few or offering new prospects their tools for free. Pega has spent time in developing applications for not just its customers but for the greater good. Many small businesses are in crisis, unable to work and therefore with no source of income. It is laudable that Pega is investing in these initiatives that seek to help others intelligently.