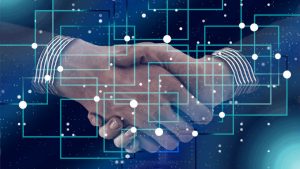 Trintech has announced a new technology partnership with Sage. As part of this Trintech has launched a new Sage Intacct connector for its Adra suite. The connector is available on the Sage Intacct Marketplace and information is also available on the Trintech website. The integration enables organisations to quickly deploy Adra suite components including Adra Matcher, Adra Balancer and Adra Task Manager. Organisations can select which modules they wish to use and pricing is per module.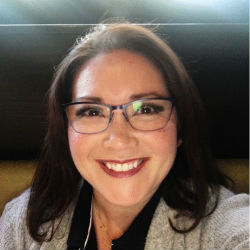 Eileen Wiens, VP of Business Development for Sage Intacct commented: "With this Trintech partnership, businesses leveraging the powerful cloud financial management capabilities of Sage Intacct can seamlessly integrate with Trintech's Adra Suite to achieve greater visibility and control over their financial close process."
Adra connector makes life simpler
The advantage of the connectors is that Adra modules can use API's to push and pull data with ERP solutions such as Sage Intacct. Integration elements supported with Sage Intacct include:
Get open accounts
Option to limit requests to specific accounts
Retrieve GL balance from Sage Intacct
Retrieve transactions from Sage Intacct
The integration removes the need for IT teams to extract and import data using CSV files. Adra also has ERP connectors for NetSuite and it recently connectors to SAP applications including SAP ECC6 and SAP S/4HANA. It can also integrate with other ERP solutions.
Once implemented Adra will deliver several benefits to Sage Intacct finance teams:
Close faster with automation, saving time and money.
Create instant visibility and reporting that's only a click away.
Improve collaboration with a digital hub for your content and your team.
Simplify compliance with tracking and audit trails.
Define your work and reduce errors through agile project management.
Adra implements quickly and without disruption, and scales with your growth.
Darren Heffernan, President, Mid-Market at Trintech commented: "The combination of Sage Intacct and our Adra Suite helps companies establish an operational framework to reduce expense and time, while better fulfilling organization expectations. Together, we provide innovative solutions that help finance and accounting teams achieve shorter close cycles and better controls, enabling them to focus their time and effort on helping achieve the strategic directions of their organizations."
Enterprise Times: What does this mean
Trintech is not the only close management software integrated with Sage Intacct. When Sage launched Intacct on the UK market the two close management companies it announced were BlackLine and FloQast. This announcement will see Trintech compete directly with those two companies as it looks to expand its presence within the Sage Intacct marketplace, not only in the US but also in Europe.
Trintech has a greater presence in the UK than FloQast. Also, when Sage Intacct launches in mainland Europe it is likely to stand alongside BlackLine as the second close management partner. FloQast does not currently have a foreign language version.