QAD has revealed what is included in its latest release, QAD Adaptive ERP 2020. The details were shared in a blog by Bill Keese, SVP, Research and Development at QAD. Keese noted: "This latest release further enhances our customers' ability to intelligently adopt and boost adaptive manufacturing capabilities."
Adaptive ERP 2020 is built using the Adaptive User Experience (UX) and the QAD Enterprise Platform both of which have received improvements. The platform has added new features for developers looking to extend the QAD platform. This includes improvements for type scripting, formula processing, security and error handling around data retrieval and access. The UX has improvements to Action Centers. These include the ability to link multiple KPI's and record level security that means actions centres display data relevant to an individual, enhancing personalisation.
ERP enhancements
The blog details enhancements in several areas to the ERP including:
Customer and Service Management: This includes a new solution: Customer Relationship Management for Manufacturers. It has added lead, opportunity, campaign and account management. It integrates fully with QAD ERP.
QAD Enterprise Asset Management: Improvements in this module include plant maintenance, capital projects, store requisitions, KPIs and MRO purchasing capabilities. It also has a tighter integration to Capital Projects.
QAD Manufacturing: There are improvements to planning, production, forecasting and quality activities. The new Production Scheduling Automation enables the creation of the master production schedule. It is now possible to manage schedules by exception.
Supply Chain: Improvements to purchase order processing. Optimisation rules are added for supplier milk runs to improve vehicle capacity utilisation and reduce landed costs. Additionally, there is an ability to manage PO re-approvals based on certain tolerance limits.
Other QAD Adaptive Applications
QAD also released updates for several other solutions this week. These include:
QAD Dynasys DSCP: Improvements to mobile capabilities and additional features supported by machine learning.
QAD CEBOS Quality Management System: Adds new supplier self-service capabilities and improvements to supplier management functionality.
QAD Precision Global Trade & Transportation Execution: New import compliance features, including support for Harmonized Tariff Schedule (HTS) classification, duty modelling, Free Trade Agreements (FTA) classification, supplier denied party screening and Automated Broker Interface (ABI) compatible data.
Enterprise Times: what does this mean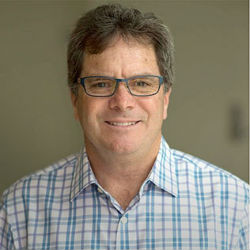 There are some significant updates in this release. Many came as a result of feedback from clients through the QAD consultant team that Keese acknowledges.
One major announcement in this release is the new CRM solution for manufacturers. QAD has had a CRM for several years, it is unclear how this latest product differs from the existing one.