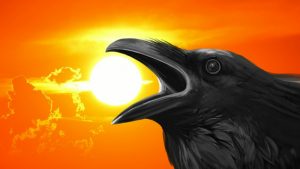 Krow Software has released the latest version of its services experience platform. The PSA solution, which is built on the Salesforce platform, introduces several new features and has enhanced several others. Unusually, Krow has resisted naming its latest iteration and is either a month earlier in this release or several months late. Its last release was in October 2019.
This update provides enhancement across the board for its target customers. It includes updates that will enhance the life of project managers, consultants, business leaders, finance teams and customers.
Project management administration
Three new features will enhance the new of project managers:
It is now possible for a project manager to build a project based on multiple templates. This enables project managers to align projects with the options of the service sold. This introduces greater flexibility during the creation of projects and reduces the time to create a project. It is also possible to add a new template during the project. Thus if a client requests the completion of some bespoke programming work a template can be slotted into the project plan.
Users can create recurring tasks within projects.  Thus if a weekly client meeting or project board meeting is initiated the project manager can create a recurring task. The project manager can also track resources against the new task, though it isn't clear whether they can see resource availability when the create the task.
A new project board view was introduced. Displayed in a Kanban board view it allows project managers to complete whole phases of projects rather than just tasks. This increases efficiency as it allows a project manager to track individual tasks but also enables them to catch up with administrative tasks quickly if a phase is completed.
For Consultants
Krow has provided a new Chrome extension. This enables consultants using Chrome to view, search and update project tasks without leaving their current web page.
As it migrates the look and feel from Salesforce Classic to Salesforce Lightning, Krow has added a Timesheet lightning component. It is possible to add this component to any page. It enables users to track and update time without having to move to the timesheet page. Administrators can add the component to any page on Salesforce, it can also be added to the navigation bar if required.
It is also possible to recall timesheets, submitted but not yet approved to correct any errors. They can make changes and then resubmit. This is an option that can be turned on and off for each user.
Business leaders
Krow has added a new survey API. Using the Salesforce Process Builder an administrator can use business logic to define when customer surveys are sent. For example, a workflow could determine that a survey is sent upon completion of a milestone.
Krow has created two new reports:
A NPS Survey Report which displays customer NPS trending analysis to gauge the health of customer implementations.
A Resource Capacity Planning report enables service leaders to forecast supply and demand of resources including projects still in planning.
For finance
Krow has enhanced the integration with Accounting Seed following the announcement of its partnership in December. The integration now allows the synchronisation of projects and tasks with Accounting seed. This includes an enhanced mapping for invoices. It means that invoice data for projects and tasks are transferred to Accounting Seed with the correct allocations. This will reduce the work load of the finance team.
It has also deepened integration to both QuickBooks and Xero, improving integration for multi-currency, multi-company and global taxation.
For customers
PSA solutions need to develop functionality that professional services firms can share with their clients. In this release, Krow has updated its project status report. Project managers can now add custom fields to the report by customer for delivery either online or by email.
Krow has also created a new external site for collaboration between professional services clients and their customers. Customers are now able to collaborate on tasks, including complete them where appropriate. They can also view Gantt charts, access project files, and update project notes from a dedicated project portal. It seems likely that Krow is using Salesforce communities to deliver this.
Enterprise Times: What does this mean
This latest Krow update has some significant improvements. The addition of the external portal is welcome at a time when face to face discussions can no longer happen. The new customer portal will cut down email traffic as customers can update their tasks without having to inform the consultant that they work with.
Having made the partnership announcement with Accounting Seed it is also positive that Krow has enhanced its integration. There are outstanding questions for this release but with no release notes available it was difficult to dive into the detail.