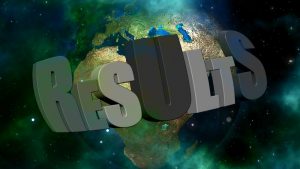 Infor issued its Q3 2020 results this week for the quarter ending January 31st, 2020. Jay Hopkins, CFO at Infor led the brief analyst call. He commented: "…we had another strong quarter in Q3. Bookings were up significantly over the same quarter last year, and we continue to improve margins in SaaS and services."
At first glance, the Infor results look solid. It continues to transition from on-premises maintenance based revenue to SaaS-based subscription revenue. Total revenue climbed only 0.3% to $787 million year over year. That is not a surprise, nor a concern. The detail behind this figure is important. SaaS revenues increased by 15%, which more than offset perpetual license revenues which declined by 6.9%. Infor is also transitioning more customers to the cloud with UpgradeX according to Hopkins.  UpgradeX is an initiative launched several years ago. This transition was something that Simon Quinton noted as an objective with Enterprise Times recently spoke with him.
EMEA in trouble?
Despite recent successes in EMEA such as Finnish food manufacturer Saarioinen, increases in SaaS revenue have stalled. According to the 10Q filed this week, SaaS revenue remained at $29.8 million in Q3 2020, the same as Q3 2019. Software license fees fell from $28.4 million to $23.4 million. Product updates and support fees rose slightly by $0.3 million over the same period. The cumulative revenues for the nine months also fell from $720.8 million to $674.6 million.
The exception is the UK and Ireland market where Infor recently shared that SaaS revenues had grown by 137% over the first nine months of the year. The question that arises is where in Europe is Infor losing revenue. While software license fees are expected to drop, the drop in SaaS revenues will concern Cormac Watters, General Manager, Head of International and Board member at Infor. It may be one of the reasons behind the reshuffle of the Infor EMEA region leadership that occurred late last year.
Infor will want to turn this trend around quickly. It sees that there is an opportunity in the region. It stated in the 10Q it filed: "… we believe we have significant opportunities to expand internationally and capture market share, in particular in EMEA as more companies embrace cloud application deployment, and in APAC as countries achieve the critical infrastructure to support cloud business applications."
There is little doubt about the opportunity with recent research by KBV research finding: "The Europe market is expected to witness a CAGR of 9.7% during (2019 – 2025)." SaaS revenue growth should be measure by this. For Infor, the EMEA region has not performed as well as it could have.
APAC and Americas performing well
Where EMEA is slowing the same is not true of both the APAC and Americas regions. In APAC, recent wins at Topre Corp will help to further boost growth. It saw total revenues grow from $72.5 million in Q3 2019 to $74.9 million in Q3 2020. This was underpinned by significant SaaS revenue and consulting fee growth. Similarly in the US, though no marquee wins have been announced growth was even more impressive. SaaS revenues grew from $116.1 million to $138.1 million year over year. Total revenue grew from $471.7 million to $480.4 million.
Enterprise Times: What does this mean?
While Infor is headquartered in the US it has a very strong heritage in Europe through its acquisitions of what was once Baan (Netherlands) and Entra Data(Sweden). There is a deep loyalty to both the LN and M3 software that those companies originally developed.
However, while the UK is performing strongly, some areas are losing out to competitors. What is most concerning is that if the UK SaaS figures are rising, then others must be falling. The most common reason for this is that firms that have invested in Infor solutions are either failing or being acquired. This is what happened to Fullers in the UK for example. This comes at what is likely to be a tough time for Infor in EMEA. The COVID-19 crisis is sure to impact revenues for almost certainly the next two quarters at least.
There were no questions at the end of the analyst call as Kevin Samuelson, CEO was unable to attend due to a prior engagement. He will almost certainly be on the call for the full year. The impact of COVID-19 will almost certainly dominate both questions and answers next time. Watters will hope that the changes he made are starting to turn the tide in the EMEA region.
The glimmer of hope is that commented by Samuelson that bookings were up year over year. The question is whether those bookings are now transitioning to revenues or are some companies putting projects on hold.