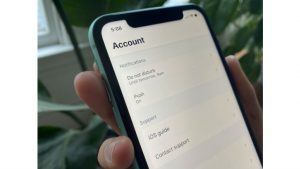 Asana has announced the a new Do Not Disturb feature for its work management tool. The feature is targeted at workers who are now more likely to work from home in the current pandemic crisis. Enterprise Times spoke to Alex Hood, Chief Product Officer about the update.
In itself this is a fairly simplistic feature. Asana are enabling users to set a do not disturb on their profile for others to see. They are allowed to set a schedule for when they are not working. Users can select their hours of work and which days that they are working.
In addition they are able to restrict the number of alerts from Asana that they receive while they are working. They can restrict browser messages to task updates, mentions or to block all notifications. This feature is useful when workers need uninterrupted focus on a task. This also means that workers will not longer receive notifications at weekends if they do not wish to. Removing a potential annoyance for loved ones.
Where workers are set to Do Not Disturb, a colleague allocating a task to them will see that they have the status set. This may mean that they do not allocate the task or are aware that there may be a delay in it being completed.
Was Do Not Disturb developed as a result of COVID-19?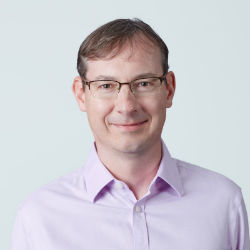 Enterprise Times asked Hood whether they were working on this feature already or if it was in response to the COVID-19 crisis. Hood replied:
"It was on the roadmap before. We see our role as helping harken and accelerating digital transformation and equipping teams, who are transforming. Remote work is one of the manifestations of digital transformation. In order to do that the culture and tools around how folks work has to change.
"Creating tools that maximises the flow and productivity of individuals also allows a balance between the work that they do in their guest room and the work they do with their family three steps away in the kitchen. Allowing them to do both of those things well without drowning out either. That was the intent."
What is next for Do Not Disturb
The flexibility of Do Not Disturb is limited currently. People often need to work different hours each day. For example, it could highlight a reason beyond not working, such as illness. This is a feature that Monday.com recently announced. ET asked Hood whether Asana would develop the functionality further.
Hood replied: "Its a first iteration. Working hours might be something that we add in, that's something that other folks have. We're thinking one step further. We'd love for folks to be able to set their intention of what they are working on right now. Then having it where you rollover somebody's profile picture, and you can see what they're trying to accomplish today. You might think twice before you interrupt them. That's something that other folks aren't doing. It is a way to set norms and create the behaviour patterns around allowing individuals to be in flow state."
This sounds good but it could also be cumbersome and yet another setting that people have to set. ET asked hood whether it would automate this in any way. Hood said: "That's exactly right. We will be able to help folks display what they're working on, and why it's important. In that context, we think we'll change the communication pattern between teams so folks don't get interrupted. We're able to do that well, because the work is going on in Asana."
Is the world of work changing
Asana sees the world of work changing through its work management platform. ET asked Hood whether he feels that the current crisis will accelerate this change. He replied:
"The culture and tool set will change. Remote work, particularly in industries that are further behind in digital transformation, might have looked down upon it. Or as something that you had to offer in order to employ millennial's or an affordance for someone who's maybe caring for someone at home. But now, everyone is working from home. That produces empathy up and down the hierarchy of organisations, which may have been slow or fast to embrace these changes. Given that, I think this empathy will build, and we'll expose some of the downfalls of many of the tools that are used.
"Teams up and down large or small organisation will need to have best in class video conferencing. Best in class places to have asynchronous and synchronous conversation that are much superior to email. A place where the plan of record of who's doing what by when, and all the contexts related for a team to do their job together lives. Then a place where all the thought pieces that a team creates, the deliverables, are stored. All that is cloud-based. For many folks this represents a new set of tools that they don't have exposure to. This time with all of us working remotely is going to accelerate the digital transformation to the acceptance of new tools as standard course."
This is of course an Asana view and one that it sees helping to enable. Hood added: "We see ourselves as leading some of the technology transformation, so that teams have the right tools to be able to handle remote work and succeed and still feel like they're connected and accountable and delivering."
Enterprise Times: What does this mean
The theory that humans are social beings and that physical presence is needed for many will be put to the test in the coming weeks. If, and it's a big if, companies see productivity increase when workers work remotely, especially with the right tools, work culture may change forever. This will have a much wider impact. What offices will be required in the future? Will people be able to spend less time on their working day? For example the two hours or so of travel time suddenly becomes personal time rather than lost time. It is something that should become clearer in a few weeks.
For now this Asana update is interesting. Not so much for the Do Not Disturb but for the change in work behaviour that it might engender. One of the challenges of working remotely is that you miss the constant communication with ones colleagues. On the other hand constantly interrupting and talking to them about trivia loses both people working time. Asana users will now have a greater awareness of when to contact colleagues. It will be interesting to see how work behaviours change in the coming months.