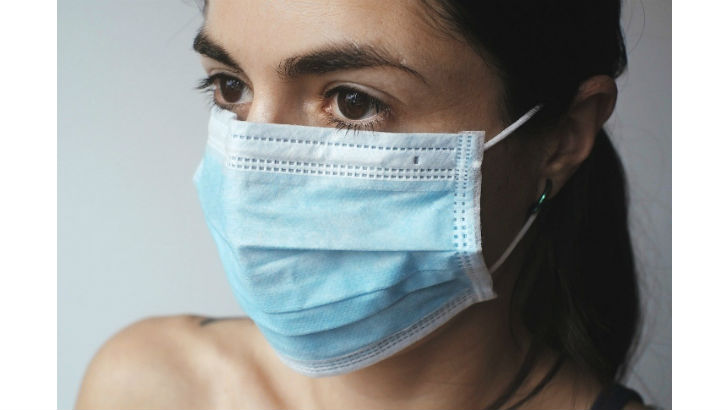 Ramco has implemented a temperature recording solution in conjunction with its employee facial recognition solution for time and attendance. The new solution has already rolled out to its office in Singapore where the technology was developed. Additionally, it is being implemented at its Chennai office this week.
The solution also works for visitors, measuring their temperature quickly. The solution can then track their movements through the building with the correct sensors. If available it can also either allow or bar access to areas of the facility.
The facial recognition system, RamcoGEEK was launched last year and enables employees to clock into work without having to use any touch based biometric system. In todays world with Covid 19 this removes some of the transmission risk. The temperature scanning element is a new addition.
RamcoGEEK recognises and registers a face and temperature in less than 3 seconds. It displays the current temperature back to the employee within the display screen. If an employee registers outside of normal boundaries the system connects to the door lock to restrict access to the employee. The employee can then take the necessary action to self-isolate. The system can also automatically generate a sick leave record for the employee along with the reason.
Ms. Junie Fo, Director, Investment Facilitation, Singapore Economic Development Board (EDB) commented: "The launch of the advanced facial attendance system by Ramco Systems is timely, given global concerns over pandemic threats. We continue to see companies undertake a spectrum of innovation activities from Singapore, as they develop new products and solutions to address the needs and challenges of today."
At the same time RamcoGEEK will send an alert to the facility manager and/or HR team. Ramco has also added another feature. RamcoGEEK for contact tracing.
What happens next?
Ramco has also considered what should happen if a person infected with COVID-19 enters a facility. The new track and trace functionality looks across data sources to identify where an individual has been recently and inform those they may have been in contact with. The solution can:
Send notifications / Alerts to all those employees, customers, vendors and others interacted with in-person, in the event any person develops COVID-19 symptoms/ diagnosed.
The Track and Trace system can read an Outlook calendar, Credit card spend data, trip details from Uber Lyft and Grab (subject to permission) to identify people met, Hotels stayed, Flights taken, Taxi drivers used and use this information to help identify employees at risk.
An organisation can initiate reverse tracing based on data around positive COVID-19 cases from external environment. For example in the case of a positive case of COVID-19 at a local restaurant it can instruct employees who have dined at the restaurant to self isolate. This is based on expense receipts.
Help HR set up its own procedures to seek recent movements of the affected person, based on the information provided by the attendance system.
Is this straightforward?
These features are dependent upon RamcoGEEK having access to the relevant data. In many cases one suspects it will not. However, it is an fascinating solution that has other, wider survellaince implications. In some jurisdictions there will be some legislative considerations that companies will need to consider. The solution would also assist the authorities looking to trace an individuals movements.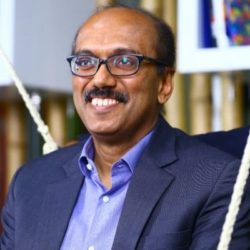 Mr. Virender Aggarwal, CEO – Ramco Systems commented: "We have a major global health pandemic that has affected many. The spread of the disease has brought the focus back on Hygiene and Health of Employees.
"We built this application to help better address a crisis through technology. Robust containment through a robust attendance and access system with zero contact and temperature measurement can be key to avoid easy spread of the virus that may take place with Biometric access system."
Enterprise Times : What does this mean
For existing customers of RamcoGEEK this could be a welcome addition to further increase health and safety in the workplace. This is an worthwhile addition to the existing solution.  The ability to detect the health of an employee through this non-intrusive method is useful.
It will still have applications after the COVID-19 crisis is over. It may stop the spread of other illnesses such as seasonal flu. Organisations are significantly impacted when illnesses spread throughout its workforce. Each organisation will have to consider some of the additional ramifications though. If they impose sick leave on an employee will they need to reconsider sick benefits for example? After the crisis is over will they apply the same rules should they advise an employee to seek medical advice for the high temperature?
One company that has taken this a step further is e-days. The absence management solution recently launched a partnership with Doctor Care Anywhere. If Ramco were to do something similar an employer might also be able to arrange a medical appointment for that employee later in the same day.
There is already interest from customers. A Ramco spokesperson commented after ET made an enquiry about this: "We have a few enquiries/active discussions from existing clients and are in advanced stages of getting it executed. We believe this is a very pertinent offering, especially during such times. "
One of those companies may be Averda, which deployed Ramco HCM last year and was impressed with the RamcoGEEK technology
There is however no indication of the additional costs of this system. There is of course one challenge. What happens if people are wearing face masks? They will, of course, need to remove them for the system to work.