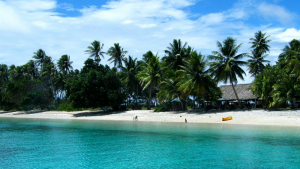 SFB Technologies (SFB) has announced that the blockchain for the world's first national digital currency, the Marshallese sovereign (SOV) will be built using Algorand technology. The SOV will circulate alongside the US$. The objective is to assist the Marshall Islands operate more efficiently within the global economy.
Kenneth Kedi, Speaker of the Marshallese Parliament, expressed, "I am excited about the technological partnership with Algorand. With it, a strong alliance is forming to develop the SOV project. This is another milestone towards developing the Marshall Islands financial services industry."
SFB selects Algorand
SFB is the appointed organiser for this Marshall Island digital currency initiative. It believes it is a leader in the field of sovereign cryptocurrencies, with expertise in combining the best features of corporate, government and digital currencies for creating new types of sovereign money.
According to SFB it selected the Algorand protocol for its speed, scalability, security and ability to implement:
the necessary compliance controls
the transaction finality.
Both are requirements for a national currency.
The government of the Marshall Islands will oversee the SOV. It will leverage the combination of:
Algorand's blockchain functionality
SFB Technologies' identity management and compliance platform.
"Algorand was selected after extensive market research among the leading protocol options," said Jim Wagner, co-founder and CTO of SFB Technologies.
"The company has already powered several mainstream use cases and thanks to its unique features the platform has the functionality required to issue, manage and distribute the SOV on a global level. This partnership ensures that the SOV will be built on a scalable and secure platform."
Algorand
Algorand is the inventor of an open-source, pure proof-of-stake blockchain protocol. This enables the development of scalable blockchain-native solutions for real-world use cases, with a particular focus on financial products.
The Algorand protocol is the brainchild of cryptographer Silvio Micali. Algorand is a technology company which dedicates itself (in its words) 'to removing friction in financial exchange'. It aspires to deliver this by:
enabling the creation and exchange of value
building new financial tools and services
providing responsible privacy features.
The Algorand blockchain is decentralised. This means there is no powerful central authority or single point of control.
To make this work a randomly and secretly selected unique committee of users approves every block. Entities representing diverse backgrounds across many different countries run the nodes.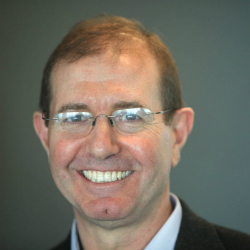 The consensus mechanism is permissionless and pure PoS (Proof of Stake). It ensures full participation, protection and speed within the decentralised network. With blocks finalised in seconds, Algorand claims its transaction throughput is on par with large payment and financial networks.
"The Marshall Island's vision for global participation and inclusion in an open financial system by harnessing the benefits of blockchain technology is aligned with a truly global and decentralized society that we believe is made possible with our technology," said Silvio Micali, founder of Algorand. "We are proud to support the country on its groundbreaking journey towards mainstream digital currency adoption."
Enterprise Times: what does this mean
The Marshall Islands' will fix SOV supply algorithmically, to grow at 4% each year. This should prevent runaway inflation. Introduction of the SOV will occur via a token pre-sale: there will be a sale of rights to future SOV in a series of auctions – held as part of a time-release monetary issuance (TRMI). This should begin in 2020.
While no one could call the Marshall Islands a major financial player, this is exactly what makes the SOV/SFB/Algorand initiative interesting. It is small enough to be practical and without huge risks. If successful, it may provide a demonstrator to convince others that a digital currency path is worthwhile.