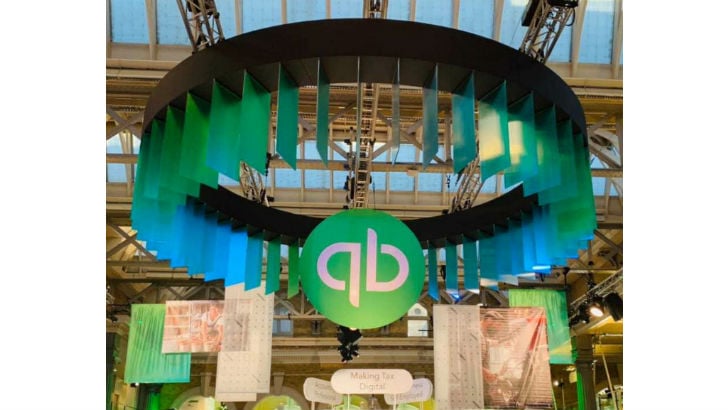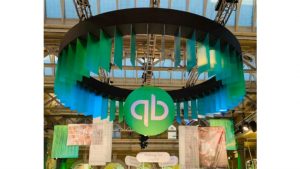 With the cancellation of QuickBooks Connect in London this week due to the Coronavirus Intuit has released the news it was holding back for that event. QuickBooks VP and UK Country Manager, Chris Evans said: "We know 58% of small businesses fail within the first five years. Our mission is to power prosperity and improve this statistic. We believe this can be achieved by embracing digital tools, which can increase productivity and improve small businesses' chance of success.
"That's why we've been speaking to business owners across the UK to understand their biggest challenges – which we consistently hear are cash flow, late payments, admin and confidence. We then worked with our UK product teams to solve them through digital innovations within QuickBooks. We're really proud of these innovations and believe they are a major step towards helping small businesses thrive."
The improvements are aimed at delivering greater operational efficiency in five areas of a small business.
Cash Flow forecasting
Payments
Late Payments
Administration
Payroll Compliance
Cash flow
Cash flow is critical to small businesses and often cited as the prime reason why businesses fail. QuickBooks is introducing a new cash forecasting feature. Cash Flow Planner will give business leaders a 30 and 90 day forecast of cash flow using the data held within their accounts. The system uses two years of transaction history to forecast. Where relevant, it will alert the user to impending issues.
This is useful for small businesses but does not seem to account for future revenues. Instead, it relies on historical transactions within the accounts system. The new feature is, however, included at no additional cost for users.
Payments
QuickBooks has deepened its integration with PayPal. QuickBooks users are now able to receive debit or credit card payments for invoices via PayPal. While QuickBooks noted that it is given special rates by PayPal, it did not publish what those rates are. The solution is currently available in a closed pilot. Other options already exist for QuickBooks users to receive payments with GoCardless for direct debits and iZettle for point of sale.
Late payments
Small businesses struggle with late payments, especially from larger customers. This is costly and recent research by QuickBooks unveiled what that cost is to small business. It found that they spend an estimated 56.4 million hours a year chasing overdue and late payments. With just under 6 million small businesses in the UK this equates to ten hours for each business, every year.
To address this, QuickBooks has introduced two new features to help improve the efficiency of that process. It is now possible to set up recurring reminders on open invoices. This helps chase overdue payments. It also means that whoever is in charge of credit control does not have to put time aside to check every week. Rather, it becomes a simple task assisted with augmented intelligence. It also noted that it is possible to automatically chase late payments, but did not expand on what this actually did.
Administration
Credit control is not the only administration task that QuickBooks has targeted to streamline. QuickBooks has added several other features to improve efficiency.
Receipt Capture: Using Receipt Capture, users can snap or batch upload receipts for QuickBooks to read and extract data from automatically. It can then automatically create the financial record for tax and other purposes, enabling customers to automate that process. Details of how this works are scant and it is not known whether users can validate the data extracts or what the process is.
Open Banking: QuickBooks has also increased support for open banking. Rather than using OCR technology to screen scrape and read bank feeds, it is now enabling automatic connections to bank accounts. It did not reveal in the press release which banks it will connect to though. Once connected, customers can also create rules to help categorise transactions received from the bank. This should help facilitate reconciliation. With this one feature, once fully enabled, QuickBooks believes that it could reduce administration by up to eight hours a month for some customers.
Compliance
QuickBooks has made improvements to Payroll. It is introducing Automated Pension Submission and an Employee Portal to Standard Payroll. Already available for Advanced Payroll, this feature saves 30 minutes for each pay run through the direct connection to pension providers. The employee portal will also cut down queries to business owners and reduce administration. It is coming soon to Standard Payroll but QuickBooks did not reveal a date.
It is also introducing compliance to CIS (Construction Industry Scheme) regulations. This will enable customers to track and record CIS deductions removing the need for cumbersome spreadsheets that currently do the task for many. It will soon be able to automatically mark as filed, and submit, CIS 300 returns to HMRC.
Contractors will also be able to send statements to sub contractors, which helps to comply with HMRC regulations. This further helps sub-contractors to declare their CIS deductions. What isn't clear is whether this information is passed directly from QuickBooks instance to QuickBooks instance if both organisations are using the software. Regardless, these updates will help businesses in the construction industry reduce some of their compliance administration burden and decrease risk of non compliance.
Shaun Shirazian, UK Product Leader at QuickBooks said "Our CIS innovation means we can now deliver a complete experience for construction industry contractors. They can prepare their taxes on the platform and then file directly to HMRC. We're really pleased to be rolling this out because it solves a big problem for a large sector in the UK."
Enterprise Times: What does this mean
In some ways these updates seem to be playing catch up with competitors. Sage and Xero already have automated bank feeds and Xero supports augmented reconciliation within its platform. Xero also recently enabled CIS deductions, though when its update is live the QuickBooks improvement may go further.
The press release leaves many questions unanswered. Enterprise Times asked QuickBooks several questions but so far they have not responded. If QuickBooks provides the answers to questions raised in this article, the piece will be updated.
Update
The following information was received from QuickBooks UK:
Is the cash forecast feature available now?
This is available now in IOS and is coming soon in Android & web.
How does it display the forecast?
The forecast is displayed as a simple line graph projecting future cash flows by time. Screenshots are available here.
What are the "special rates" with Paypal.
The special rates start from 1.45% + £0.30 per transaction.
"new functionality to automatically chase payments" – what does this feature actually do?  
The feature sends up to three automatic email reminders on unpaid invoices.
Receipt Capture : Is this an add on with an additional fee or included as standard.What is the scope of the feature?
There is no additional fee for this. It is included on all SKUs and subscriptions. It is only targeting expenses currently.
What banks are live in the UK and elsewhere in Europe
The full list of banks can be found here. To summarise, banks with accounts available on Open Banking are currently:
Allied Irish Bank
Bank of Scotland
Barclaycard
Barclays
Capital One
Cashplus
Coutts Bank
Cumberland Building Society
First Trust Bank
Halifax
Lloyds Bank
MBNA
Monzo
Nationwide
NatWest Bank
PayPal
RBS
Revolut
Santander
Starling Bank
Tesco
Tide
TSB Bank
Ulster Bank
Yorkshire Building Society
Ola Malomo, Head of Bank Partnerships UK & France, Intuit QuickBooks, also commented:
"We are already able to provide Open Banking connections for over 25 banks and financial institutions, and this list is constantly growing. Intuit QuickBooks' data stewardship principles put the customer in control of their data. In keeping with the spirit of Open Banking, we're committed to providing an FCA regulated, reliable and safe system for data exchange. The end result is that users have complete certainty that their data is safe and secure."
With regards to pension provider support, QuickBooks currently supports NEST.