Pixalate, an ad fraud intelligence and marketing compliance platform, says the desktop ads.txt programme is still growing. The company has published its 2019 App-ads.txt and Ads.txt Trends Report. It notes that over 1.2 million domains now having ads.txt files. The report updates programmatic buyers and sellers on the latest trends around the IAB Tech Lab's initiatives.
What is app-ads.txt?
Authorised Sellers for Apps, or app-ads.txt, is an IAB initiative that helps protect app ad inventory from ad fraud. Organisations create app-ads.txt files to identify who is authorised to sell inventory. Identifying authorised sellers can help enterprises receive advertiser spend that might have otherwise gone towards counterfeit inventory of spoofed apps.
The app-ads.txt files are publicly available and crawlable by exchanges, supply-side platforms (SSP) and other buyers and third-party vendors.
Authorised Sellers for Apps (app-ads.txt) is an extension to the Authorised Digital Sellers (ads.txt) standard. The standard was originally designed for protecting web ad inventory. It extends compatibility to support ads shown in mobile apps.
Use of app-ads.txt is not mandatory, but is highly recommended. This is particularly important if an organisation is concerned that others may be spoofing your app.
The Tech Lab
The IAB Technology Laboratory (Tech Lab) is a non-profit consortium that engages member community globally. The IAB Tech Lab aims to develop foundational technology and standards that enable growth and trust in the digital media ecosystem. The tech Lab is comprised of digital publishers, ad technology firms, agencies, marketers, and other member companies.
The organisation focuses on solutions for brand safety and ad fraud. It also explores issues around identity, data, and consumer privacy; ad experiences and measurement; and programmatic effectiveness.
Key report findings:
5,550% growth in app-ads.txt adoption in 2019.
App-ads.txt's explosive growth. 5,550% rise in app-ads.txt adoption in 2019; over 182,000 apps now have app-ads.txt.
Ad fraud (IVT) impact. Apps with app-ads.txt had 13% less invalid traffic (IVT). However, domains with ads.txt had more IVT (17%) compared to those without.
 iOS has faster adoption for programmatic buyers. Seventy-three percent of the top 1,000 iOS apps in terms of programmatic ad volume have app-ads.txt. This compares to 53% of the top 1,000 Android apps; programmatic ad volume as measured by Pixalate.
Ads.txt adoption doubles YoY.
Top SSPs. Google and Rubicon Project rank high across the board on both app-ads.txt and ads.txt files.
What's inside the report
Pixalate's 2019 App-ads.txt and Ads.txt Trends Report includes:
Latest adoption trends for app-ads.txt and ads.txt.
App-ads.txt adoption comparison for iOS vs. Android.
Ad fraud (IVT) impact for both app-ads.txt and ads.txt
Adoption rates for the most popular apps & domains
Top SSPs for Android, iOS, and desktop (broken down as 'reseller' and 'direct')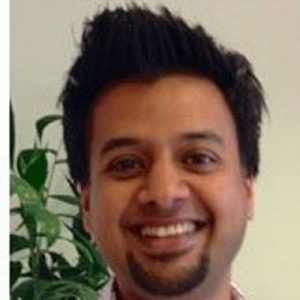 "It's encouraging to see ads.txt adoption reach critical mass. Its unlocking new scale and eliminating the risk of buyers going through unauthorised channels," said Jalal Nasir, CEO of Pixalate.
"With the right checks and balances, brands can avoid buying misrepresented inventory in the programmatic supply chain."
Pixalate's data science and analyst team analysed over 1.5 million apps and over 80 million domains utilising proprietary analytics tools. The research represents data collected by Pixalate from October 1, 2018 through December 31, 2019. The data in this report is reflective of root domains and apps only. Pixalate removed duplicates occurring from subdomain ads.txt files.
Enterprise Times: What this means for business
This report is extensive on the current app-ads.txt and ads.txt trends in the marketplace. However, it's extremely thin on the analysis of what these trends actually mean for business. Apps continue to be embraced by businesses across the scale. However, its impact on customer journeys is still sketchy. The report updates programmatic buyers and sellers on the latest trends around the IAB Tech Lab's initiatives. Pixalate's analysis of IAB Tech Lab's app-ads.txt and ads.txt programmes reveals that more than 182,000 apps.
In addition, more than 1.2 million domains have adopted the initiative. Google continues to dominate the app marketplace with 97% of all app-ads.txt files having a Google listing. Pixalate really needs to write a report that talks to the wider business and marketing community. The current report format, appears to only talk to the data scientists in the programmatic marketing community. It is not particularly user-friendly. This is such a shame, since the use of Apps continue to dominate how we all work, rest and play.