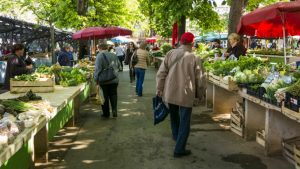 Zendesk has announced updated solutions for Support and Sales organisations. The announcement was going to be made at Relate, its annual user conference. However, like many other conferences this week the event was cancelled due to the Coronavirus. The two updated products are Support Suite and Sales Suite. Individually they bring together the multiple communication channels into a single interface for service and sales professionals. Those channels include chat, social media messaging and email.
Mikkel Svane, Zendesk founder, CEO and chairman commented: "Today's digital-first customers expect real-time, ongoing and personalized communication with companies, especially on messaging apps and social media. These high expectations are changing how businesses think about providing a modern customer experience. With our new Support and Sales suites, we are enabling companies to take a conversational approach to customer experience, regardless of channel."
Zendesk Support Suite
First launched in 2018 this is the latest iteration of the Support Suite. It provides users with a single workspace that combined different support channels into a single view for each customer. There is a new add on that can add numerous social media message channels including: WhatsApp, Facebook Messenger, Twitter Direct Messages, WeChat, and LINE. These are powered by the recently launched Sunshine Conversations. In turn this takes advantage of the Smooch acquisition that Zendesk made in 2019.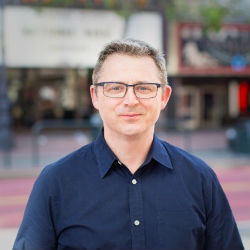 Adrian McDermott, president of products, Zendesk commented: "We are seeing a shift on the consumer side towards messaging." Adding "Customer support is becoming a team sport."
To support this the Support Suite enables agents to draw in other people from within the business on conversations within Slack or email that are also captured against the customer. For example, they can fire off a question to legal about a contract term whilst continuing the conversation with the customer in another channel.
This eliminates the need for service agents to switch between different screens. Not only giving them a single view of all conversations but reducing the time it takes to answer support calls as it eliminates window hopping. The workspace also provides alerts to notify the agent of a continued conversation. This allows conversations that are both synchronous and asynchronous to be easily managed. If the relevant agent is away then the system can also be configured with autoresponders. Those autoresponders can be configured programmatically. Though McDermott did not reveal whether they can be integrated with Ada, the conversational AI it announced last year. Though there seems little reason why this cannot happen in time.
The conversations are also captured by the system and fed through algorithms to further improve institutional knowledge around problem resolution. Those insights can later be fed back to agents as augmented intelligence.
Zendesk Sales Suite
The new Sales suite does for Sales departments what the Support Suite does for the service teams. It empowers agents to have the conversation within the preferred communication channel of the buyer. If a buyer wants to purchase through a specific social media channel and a company does not offer it they may lose that sale.
This provides an agent with a workspace which surfaces insights from data its company possesses about a customer. It can make the conversation far more personal and efficient.  This benefits not only the seller but the customer also prefers a service where the agent has no delays in providing relevant information.
McDermott commented: "After seeing customer success with Support Suite, we are excited to introduce Sales Suite to companies' sales teams. The way customers buy has changed, and it is time for our sales process to change along with it. We thoughtfully paired these core sales tools to remove the difficulties of traditional, cumbersome sales software and create an easy, yet powerful solution for sales reps to unite all browsing, prospecting and purchasing experiences."
The Sales Suite combines several Zendesk products including: Zendesk Sell, Chat, Reach and Voice. The solution also has the ability to integrate with other applications using the Apps framework. This enables the Workspace to surface other information about the customer, product and deals. The same APIs can be utilised to automate tasks through the buying process, further improving the efficiency of the agent and experience of the buyer.
Using the reach product agents are also able to keep their pipeline full, never running out of opportunities to explore. Maximising their potential revenues without having to switch between applications. Zendesk chat is also native within Sales Suite, which it isn't in Xendesk Sell.
Sunshine Profiles
Zendesk also revealed an update to Sunshine Profiles. Sunshine is the name given to the Zendesk platform. Enterprise Times spoke to Luke Behnke, VP Product at Zendesk last year about the components of the platform, including profiles.
It is now possible to build complete customer profiles from information gleaned from applications connected to the Sunshine platform. This brings the possibility of a new level pf personalisation to customers. Users are able to connect Profiles, objects, events and also conversations now, within new applications.
Customers are now able to build applications that deliver a single view of the customers and then do something with it. An example of this is at BESTSELLER, a Danish headquartered clothing brand that operates in 38 markets across the globe through multiple channels including ecommerce. It uses Salesforce Commerce Cloud but utilised the Sunshine platform to build a new returns application. The project was completed in 17 days. It resulted in a 50% reduction of agent handling time. Additionally, the elimination of more than 200 spreadsheets across the organisation that previously supported the business process.
Enterprise Times: What does this mean
These may not seem at first glance major enhancements. However, behind the scenes Zendesk has accomplished the integration of acquisition technologies to its platform. It has leveraged the Smooch technology and provided a better experience for both Sales and Service agents. What it still needs to deliver is the case studies that demonstrate the difference it has made. Early feedback on Support Suite is positive:
Jonathan Bolton, SVP of Operations for video email marketing platform, BombBomb commented: "Our customers reach out to us across several channels, including email, chat and phone, and we want to make sure they're always able to connect on the channel they prefer. With Zendesk Support Suite, we're able to unify these channels in one place so that our support team can offer contextual, personal experiences, which has ultimately helped us boost our CSAT to 98 percent."
The case study for Sunshine at BESTSELLER is impressive. However, Sunshine is in a competitive market. More so with the launch of Claris Connect earlier this week, that brings a no-code environment in combination with an IPaaS solution. Zendesk needs to convince its existing customers of the benefits it can offer. It also needs to persuade more ISV's to build applications on the platform.