Sage has announced the appointment of three partners to cover three areas of Africa. It has separated Africa into three zones. The Southern African Development Community, East Africa and West Africa regions. This should help focus efforts in each region through its distribution and subsequently through the channel partners they choose to engage with.
First Distribution to focus on Small Businesses
Across all three regions First Distribution will distribute Sage's small business products. This includes Sage 50cloud Accounting, Sage Pastel Payroll and Sage Business Cloud Payroll & Accounting. First Distribution is the leading distributor in South Africa for datacentre, enterprise and cloud solutions. Its holding company Epsidon Technology Distribution (Pty) Ltd has been fiercely acquisition in 2020. It recently acquired Nology, a distributor working across Southern Africa and Core Networks.
Jason Sharp, director of Cloud & Hosting at First Distribution commented: "Sub-Saharan Africa represents one of the fastest maturing small and medium business markets in the world. The small business sector is dynamic in its approach to sustainable growth. It has led to increased demand for business solutions that help companies reduce their admin burden, improve efficiencies and streamline compliance. By combining the strengths of Sage and the First Distribution Partner Network, we see significant opportunity to enable small businesses to grow and succeed. As Africa's leading Cloud technology distributor, First Distribution looks forward to growing the Sage brand across Africa."
Axiz picks up distribution rights in SADC and East Africa
In SADC and East Africa Axiz will distribute its products for mid sized businesses. Member states for SADC include: Angola, Botswana, Comoros, Democratic Republic of Congo, Eswatini, Lesotho, Madagascar, Malawi, Mauritius, Mozambique, Namibia, Seychelles, South Africa, United Republic of Tanzania, Zambia and Zimbabwe. This is where most of the Sage business in Africa has occurred over the last few years. However, Axiz will extend the reach of Sage into new countries. Axiz already has a presence in Angola, Botswana, Kenya, Mauritius, Mozambique, Namibia, South Africa, Zambia and Zimbabwe. It is also a platinum partner of Oracle and has a distribution agreement with Microsoft. It now also has official distribution rights for Sage 300cloud, Sage 300 People, Sage X3 and Sage X3 People & HR, and Sage 200 Evolution.
Rezelde Botha, Sage Business Unit manager at Axiz, said: "We see excellent growth potential for Sage's medium business products across Africa, with companies throughout the continent looking to enhance their people, processes and systems to compete in a digital age. We are excited to collaborate with Sage and our resellers to unlock the potential and support the region's businesses in their transition to the cloud."
Redington takes the West
In West Africa, Redington now has the official distribution rights for Sage 300cloud, Sage 300 People, Sage X3 and Sage X3 People & HR, and Sage 200 Evolution. This is the portfolio of software that is already localised for the African market for medium-sized enterprises. This adds to the distribution agreement that Redington already has with Sage for the Middle East. This covers UAE, Bahrain, Oman, Kuwait, Saudi Arabia and Jordan and was only signed in November 2019.
Sayantan Dev, Senior Vice President, Redington Gulf Value Distribution commented: "We are excited by the opportunities this partnership offers to extend Sage's reach into a wider customer base and to help businesses in West Africa to accelerate their growth. We are looking forward to working closely with our channel partners to help new and existing Sage customers throughout the region to streamline their processes and improve their agility."
Enterprise Times: What does this mean?
In naming these three distributors, Sage is ensuring that it can maintain a presence but does not have to focus so much on a local presence in any of those countries. As each distributor gains a foothold, it can then make considered decisions of where to invest further. Africa, has huge potential for growth and companies are starting to recognise that. EBP a French based competitor to Sage in the SMB accounting market recently reorganised its international teams to focus on the West African market.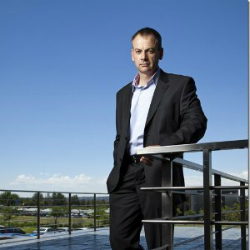 Pieter Bensch, Executive Vice President for Africa & Middle East at Sage commented: "Sub-Saharan Africa is a strategic, high-growth region for us with many businesses recognising the need to move from legacy business software solutions to smarter cloud-based business solutions. Partnering with best-of-breed distribution partners in SADC, East and West Africa enables us to serve the needs of this dynamic market better.
"We are positioning our business for accelerated growth in new and established markets – establishing a wider footprint through a strong distribution network. We have carefully selected distributors with a well-established partner base and robust compliance practices. We will benefit from their well-established expertise and practices in the software industry, including licensing and renewals."
Sage has a strong presence in South Africa already and it will be interesting to see how the dynamics change with its channel partners having announced these new distribution partners.