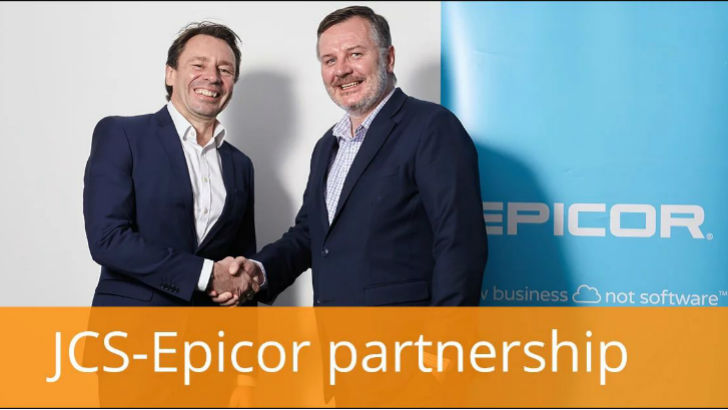 Jcurve has become an Alliance ISV partner for Epicor Software Corporation. Epicor is best known for its Manufacturing ERP solution. However, it also has a healthcare solution targeted at the Australian aged care industry, Epicor Senior Living Solution (SLS). Epicor has selected the JCurve rostering and scheduling solution, Riyo to become part of the Epicor SLS offering. JCurve acquired Riyo in 2018 and also offers it as a white labeled solution.
Stephen Canning, JCS CEO, commented: "We are excited to announce a partnership that brings together two powerhouses in software development. Both companies are committed to delivering increased efficiency, accuracy and operational improvements in the Aged and Community Care sector.
"Riyo is fast becoming a disruptor of legacy solutions by delivering a modern, progressive field service and rostering solution that is tailor-built to the requirements of the Aged and Community Care market. Traditional solutions lack the agility that many companies in the industry need to thrive in the modern world of service delivery.
"With our close engagement with the progressive team at Epicor, we are confident that our rich functionality of Riyo has the flexibility and scalability to deliver the greatest value to the Aged and Community Care sector."
Epicor strengthens SLS
This agreement will see Epicor resell Riyo as part of the Epcor SLS solution. It is an approach that Epicor has used in the past to supplement its ERP solutions. One example of that is 1 EDI Source, a company it subsequently bought late last year.
These solutions are often white labelled, rather than co-branded. It is unclear how Riyo will appear to Epicor users. In this case Riyo will provide Epicor users with a mobile scheduling solution that will enable both care givers and receivers to increase the efficiency of scheduling. What also isn't clear is the level of integration between the two solutions.
The Riyo solution will enable Epicor users control of the complete scheduling process. Tasks can be allocated automatically or the jobs can be booked by either care managers or customers. The mobile app enables customers, caregivers and managers to be in contact through the app. It enables them to understand any changes that are required quickly. Once the job is completed the customer can provide feedback on the task and this rolls up into the caregivers metrics.
Vish Thirumurthy, Global Head of Partners, Epicor commented: "Bringing in Australia based ISV partner, JCurve Solutions, to join our global Alliance ISV partner eco-system shares our commitment of providing global end-to-end solutions that delivers exceptional local experiences to our customers. Our goal is to build a strong collaborative relationship that offers our partners significant opportunities to grow their business globally."
Enterprise Times: What does this mean
Epicor SLS is one of the market leading solutions in the senior care industry in Australia. While there is integration work to complete. For example tieing the Riyo system back to the project management system within Epicor SLS. Epicor will enhance its solution significantly with this agreement. Epicor SLS is in use at organisations such as Royal Freemasons' Benevolent Institution (RFBI) and St. Catherine's Aged Care Services, NSW. This agreement may help to propel further sales in the industry.
This deal will also help the revenues of Riyo and JCurve. Especially if Epicor looks to up sell the solution to existing clients. There is no indication of when the new integrated solution is generally available nor what the costs are. Historically, Riyo Express was offered free for 50 bookings a month, up to 1,000 bookings cost AU$99 per month. Today pricing is not available on the RIYO website and the express edition does not appear to be available.
JCurve has now signed the agreement with Epicor. It is perhaps surprising that JCurve has not looked at integrating Riyo with NetSuite and introducing it as a SuiteApp on the NetSuite Marketplace. JCurve recently won the top new business partner award 2019 from NetSuite and this could further improve its relationship with another ERP vendor.