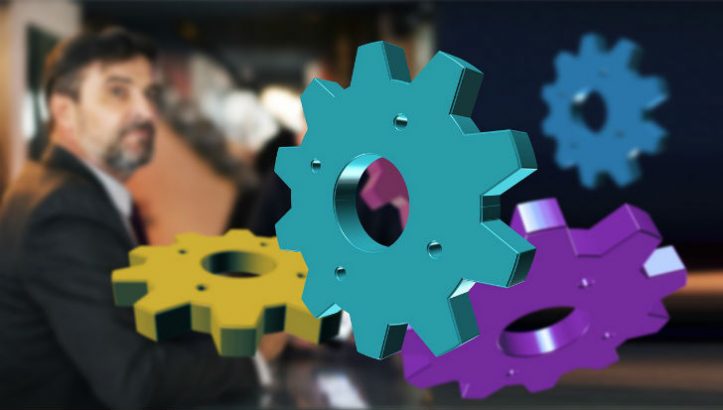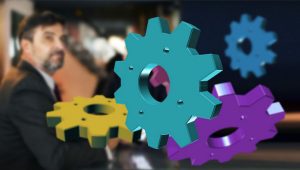 Kofax has made AP Agility Cloud available on Microsoft Azure as a cloud hosted SaaS solution. AP Agility is built on the Kofax TotalAgility platform. It provides automation of invoice receipts and AP workflow processes. Reynolds C Bish, Chief Executive Officer at Kofax commented: "Organizations are increasingly turning to Kofax and our market leading Intelligent Automation solutions to digitally transform their accounts payable finance operation. By delivering AP automation as a service, AP Agility Cloud provides customers greater corporate agility as they strive to remain competitive and win out in a rapidly evolving business environment."
AP Agility was already available for customers to install either on-premises or in a hosted cloud solution. While no customers are using AP Agility Cloud, it does have customers using the solution in a variety of industries already. This includes: telecommunications, manufacturing, urban development, logistics and transportation industries.
Enterprise Times asked Bob Monio, Kofax Commercial Product Management Director if there were any differences between the products. He said: "The product functionality between AP Agility and AP Agility Cloud is similar, meaning users can still maintain their customizations. But the cloud version natively leverages the Azure infrastructure for backups,  databases and performance scaling."
AP Agility is targeted at enterprise organisations with a minimum 50,000 invoices per year and those with high costs per invoice. This is often down to a lack of automation, a large number of suppliers, a high degree of paper-based invoices and, in some geographic locations, the requirement for e-invoicing, according to Kofax.
Availability and pricing
This announcement also appears to change the pricing models that Kofax offers the solution under. The press release states: "Customers also realize cost savings through lower initial startup and maintenance costs while giving secure access to users anywhere in the world from any desktop, tablet or smartphone."
Enterprise Times asked Bob Monio, Kofax Commercial Product Management Director to clarify this pricing statement. He answered: "Compared to the on-premise AP Agility solution, AP Agility Cloud is offered as an annual subscription. Customers pay for the number of pages (industry average is about 3 pages per invoice) they anticipate needing to capture per year, and/or by how many users are authorized to use the system.  This model allows new users to affordably get started using AP Agility without the heavy burden of up front hardware investments, and gives them the flexibility to expand over time."
Initially, AP Agility Cloud is available in the US Region. It will be available in Europe and Asia later in the year. Enterprise Times asked Monio about the rollout and if Kofax would make the solution available in South America. He replied: "Kofax plans to roll out AP Agility Cloud in EMEA and APAC data centers based on demand.  We do not have specific dates today but have the relationships and processes in place that we can be up and running in 4-6 weeks  once demand has been identified. Central and South America are not called out as high priority for us now, but should the need arise in those regions we can also accommodate in a short time period"
What is Kofax AP Agility
Kofax AP Agility is an AP automation system that leverages the Kofax Intelligent Automation solutions. This includes including cognitive capture, process orchestration, Robotic Process Automation, analytics, mobility and engagement.
The solution includes the following benefits:
In conjunction with Kofax IP Agility (licensed separately) it provides the ability to capture, extract, classify and validate invoices from a variety of sources including scanned documents, fax and email.
It supports integration to several ERP solutions. Out of the box integrations exist for Microsoft Dynamics AX, Oracle PeopleSoft and Infor Lawson S3. This includes support for multiple business units and hierarchies.
Support of audit processes. These include role base security to ensure compliance and the collation of audit data for impact changes.
Support of AP workflows including invoice management, compliant processing. Its also delivers analytics for rich reporting on invoice processing, supplier performance, and business spend management.
Extensible using other Total Agility tools such as TotalAgility Designer to create custom workflows. This includes support for validation, coding, approval, exception handling of invoice processes.
Real-time connectors and deeper integration
ET asked Monio for more detail about the existing integrations further and whether other integrations exist. He replied: "As far as real-time connectors, the answer here varies and is dependent on the ERP involved. We ensure that the receipt and delivery of every connector is done to the specifications to that underlying ERP. Some integrations won't support a real-time connector, and some customers don't either. Thus it is not possible to provide a uniform answer here. This question can only be answered on a case-by-case basis."
Kofax prefers using API connectors and has built integrations for customers regardless of the capability of their ERP.
The scale of the solutions that Kofax implements mean that each implementation is taken on a case by case basis. Monie explained that regardless of the ERP used Kofax has the tools and professional services to build the integration required
As a strategy, Monio shared that Kofax is looking to extend this library of integrations. This is not just for on-premises solutions for which they have already delivered those required by customers but also cloud-based ERP. Monie said: "It is a committed strategy to work with cloud based ERPs as well as on-premise ERPs in the future."
According to Monie, Kofax is currently working on integrations for both Oracle Fusion and SAP S/4HANA. It is already able to extract AP data from Oracle NetSuite using ReadSoft Online.
Enterprise Times: What does this mean?
This is not a new product announcement and there are no significant improvements to AP Agility. However, the availability and scalability of Azure will attract some organisations.  Thos organisations will no longer have to manage on-premises hardware that the solution once required.
This announcement continues the increasing available of products from Kofax on the Azure platform. It will be welcomed by many.